Sixth Form News
Great Post 16 Results 2018!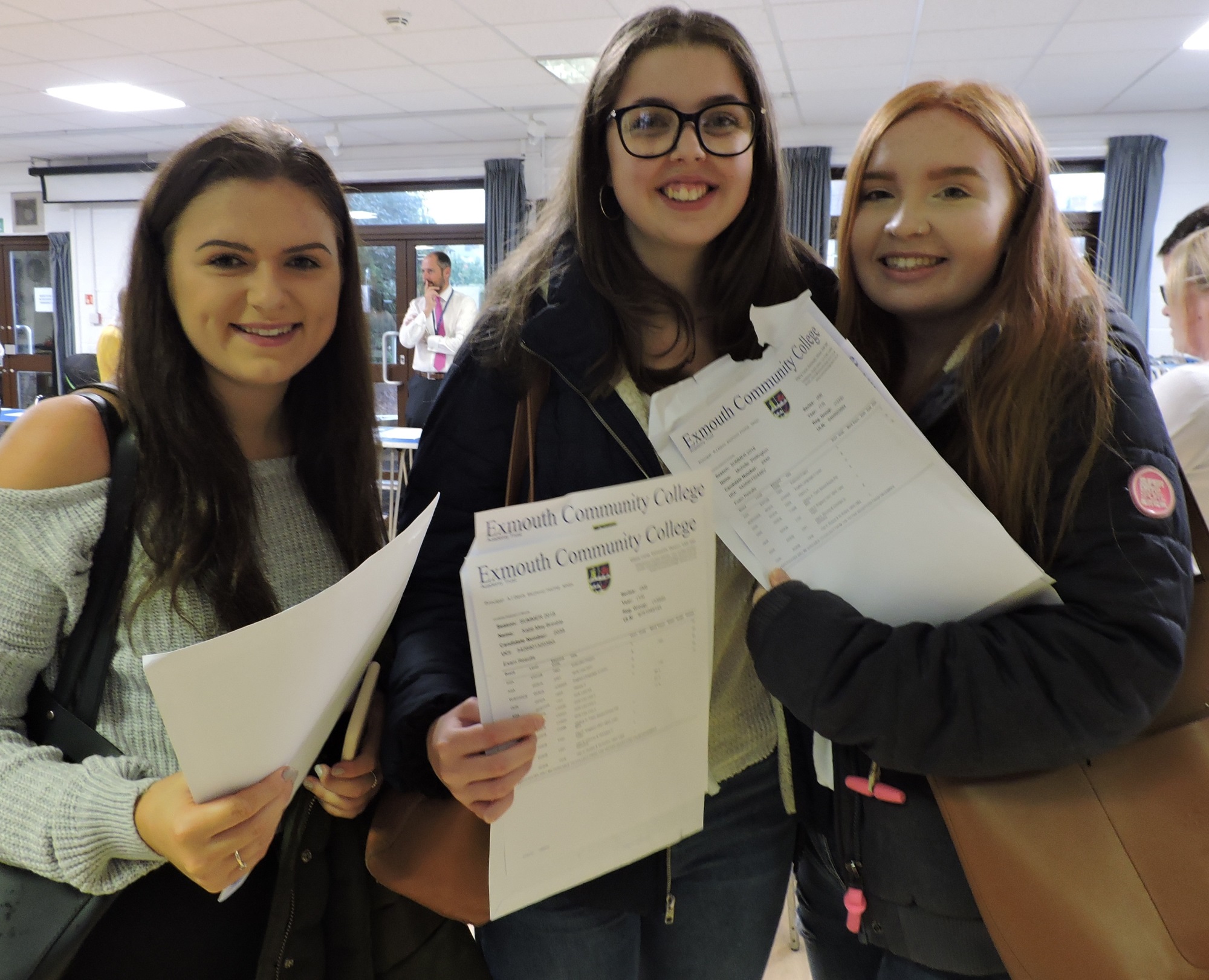 Students and staff at Exmouth Community College, are once again celebrating great results which further improve on last year's best ever set of A level results and includes one of our student's gaining a place at Cambridge University to study English.  
A level results have once again improved and these results reflect our relentless pursuit of high quality teaching, bespoke individualised support for each student and an outstanding commitment on behalf of every member of staff to help every student, no matter what their ability, reach the very highest grades possible. We have achieved our best ever results in all major areas and results, across a really wide range of subject areas, showing very high levels of progress and attainment.
Students and staff have achieved an amazing:
20% A* & A grades
70% of all grades being A-C