What's On
March 2022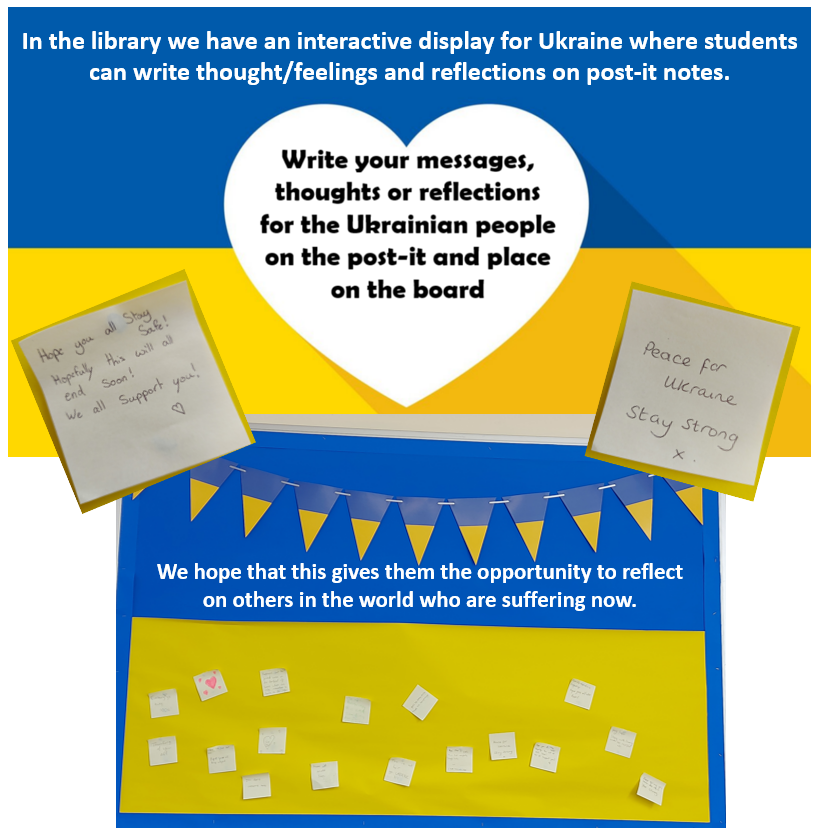 WINNERS - All prizes can be collected from the Library
Potato Competition
1st Moaning Murtle – Caylee N 7CTR - HP baking book
2nd The Hungry Caterpillar – Isobel P 7HJ - Cake
3rd Sulley and Mike – Abi C & Ariah P 8IO - Cakes and chocolate Bar
Runners Up – Chocolate Bar
Alice – Kayla O 8IO, Rat – Ella W 7SB, Harry Potter – Crystal B 7PS, Paddington – Niamh B 8ATT
Special mention - Invisibility Cloak – Ozzy EP 7SB
Golden Ticket Winners
Felix H 7JAW, James C 9LD, Amelia W9VC - Harry Potter Sweets
Guess Who's coming to dinner - £5 Amazon Voucher
1st Ray H 8EM, 2nd Karolina L 9MA, 3rd Robyn O 7JAW
25 Books for 25 Years
1st Emilia M 8BB - £25 Waterstones
2nd Katherine D 8EM - £10 Waterstones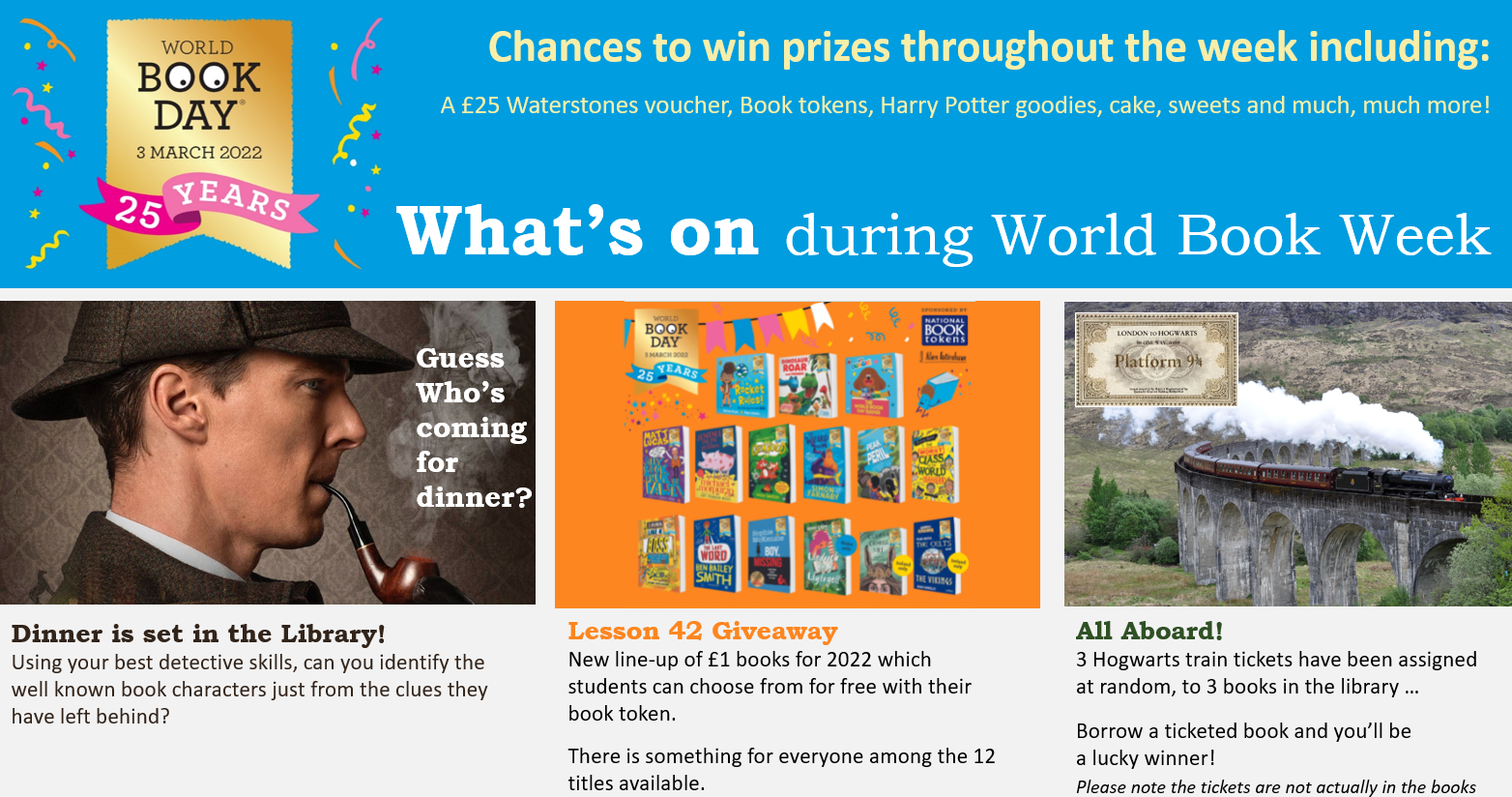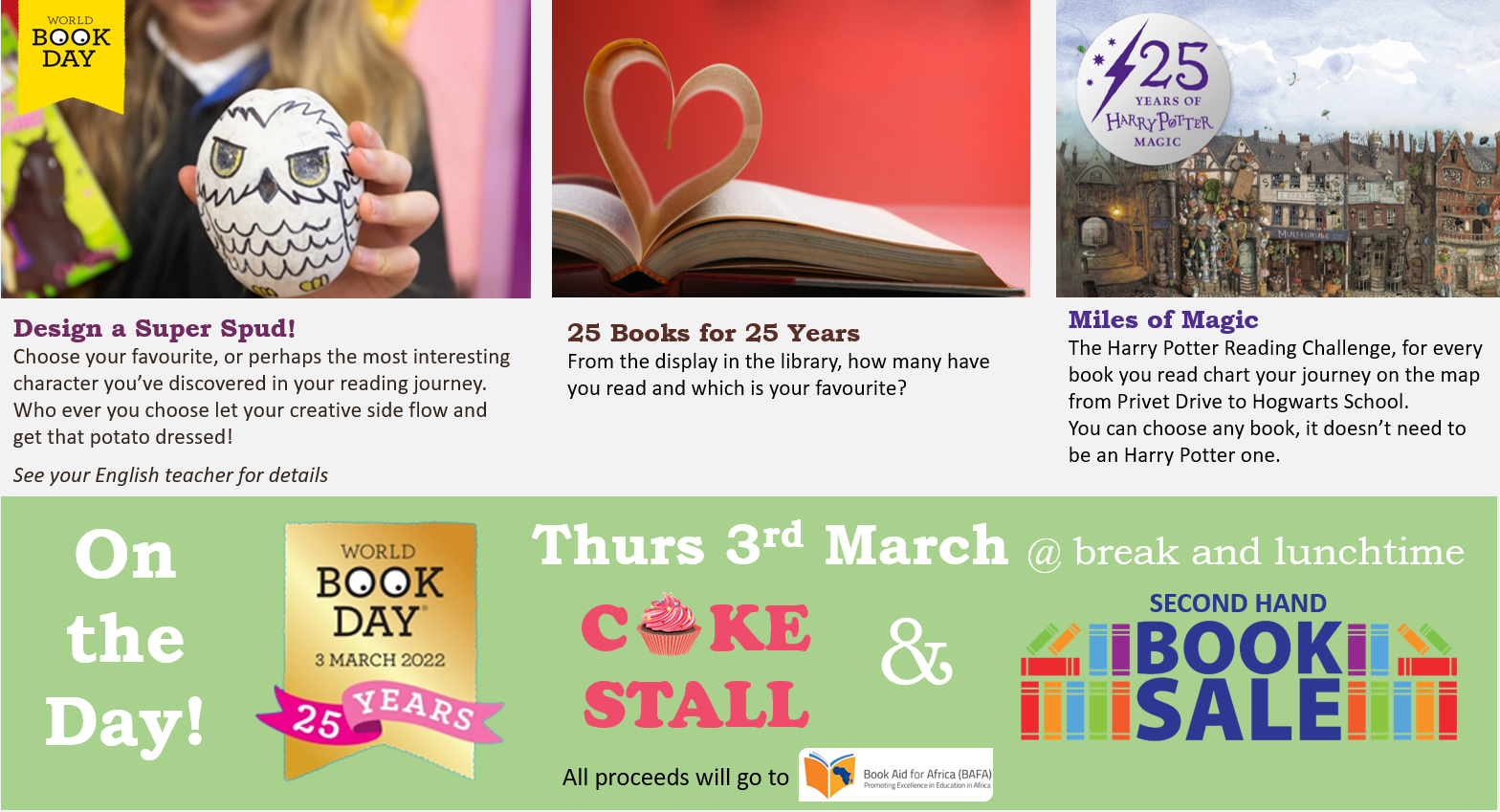 February 2022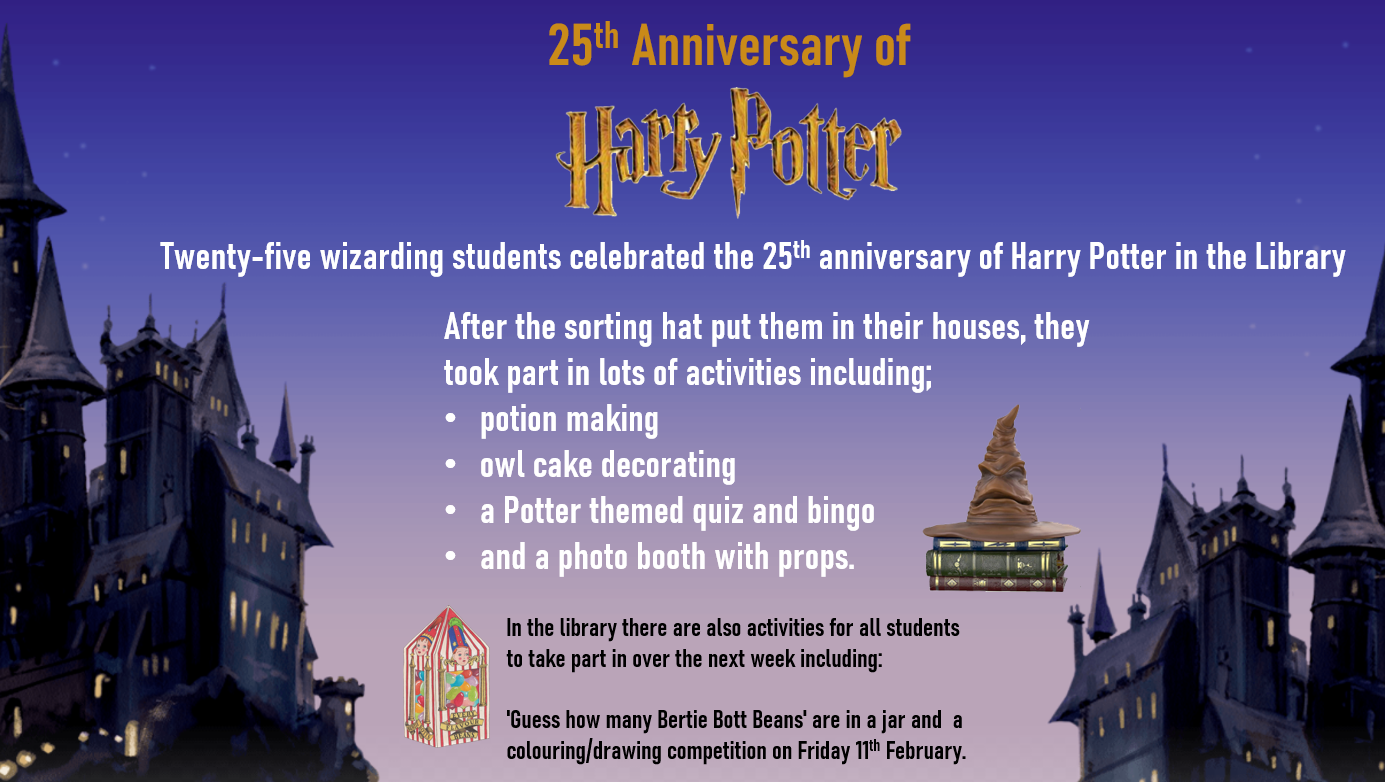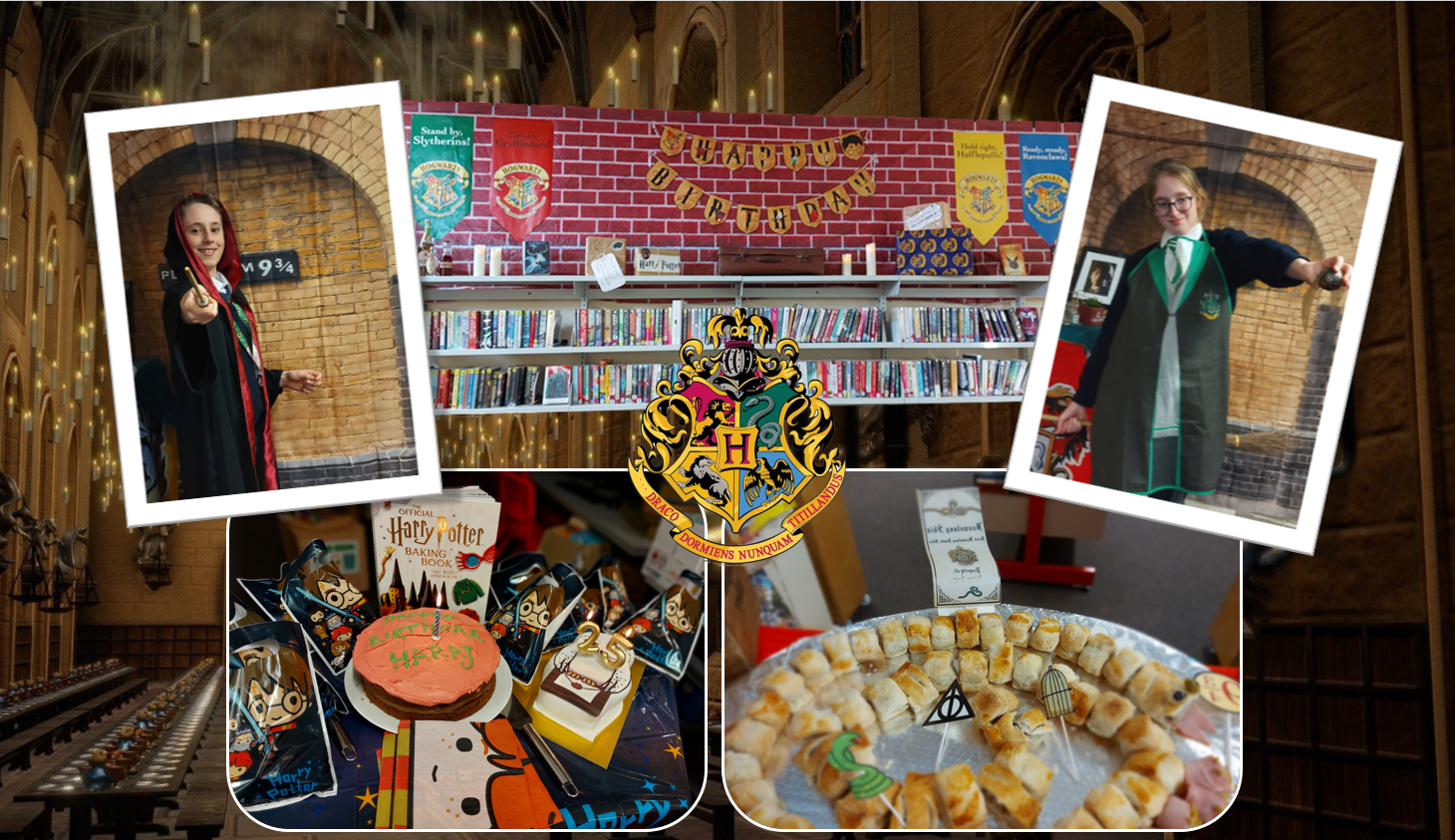 January 2022
Holocaust Quiz Results - the following students won a commemorative badge and goody bag for their top quiz entries!
Congratulations to the three winners!


Visit the library this month:
See our display on the Holocaust, for the Memorial Day. The display includes images, facts, books and an opportunity for students to reflect on the Holocaust and genocide through writing their thoughts and feelings for the victims and survivors.
More information on Holocaust Memorial Day can be found here
Holocaust Quiz (available from the library shortly) Win a special Memorial Day pin badge. Closing date 25th January.