What's On
December 2022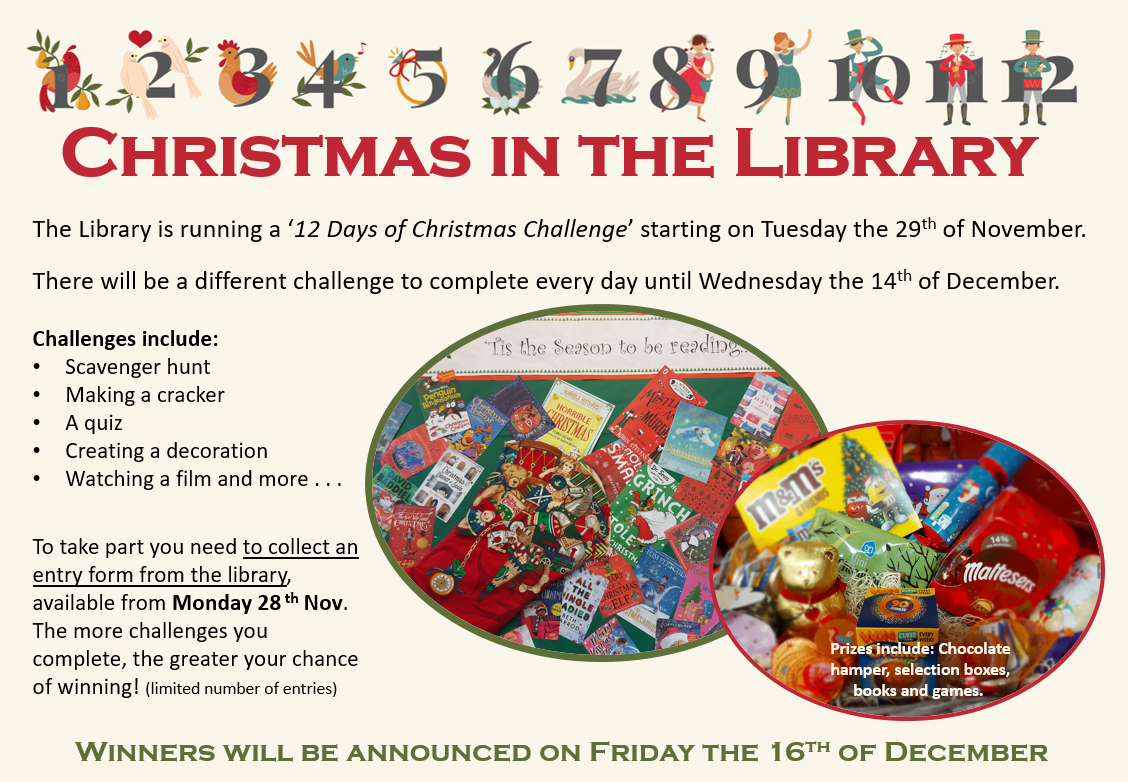 November 2022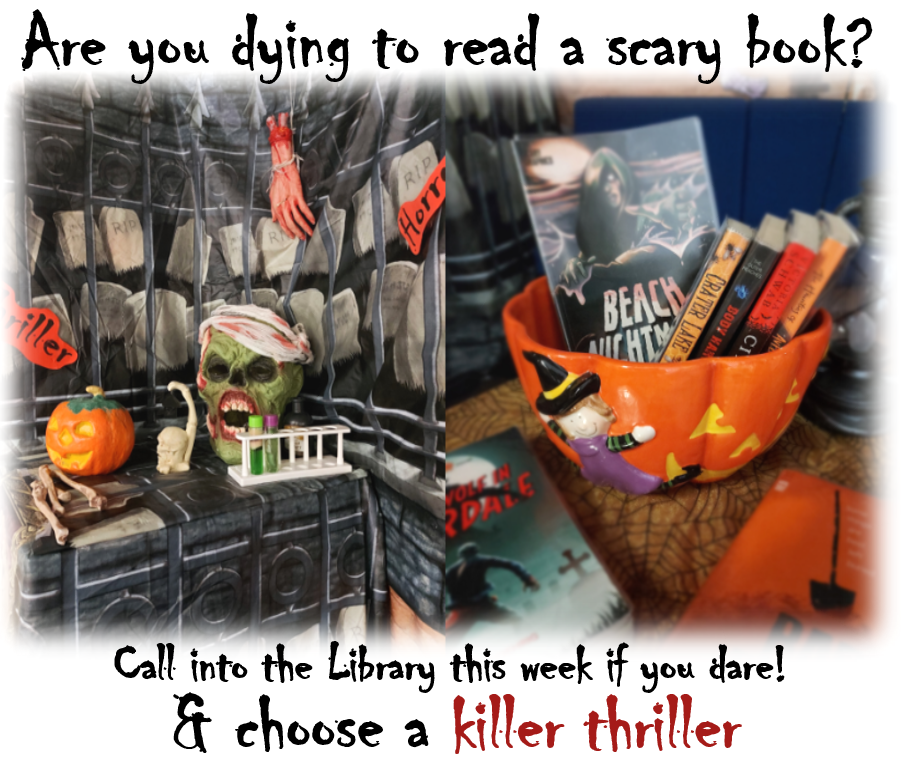 October 2022
Matt Oldfield, author of Ultimate Football Heroes, Visits College
The Library had an exciting end to the half-term with a second author visit, following the success of Patrice Lawrence's book tour in September. Matt Oldfield the author of the hugely popular Ultimate Football Heroes and Johnny Ball series visited Exmouth Community College on Tuesday the 18th of October.
He spoke to three different year groups including over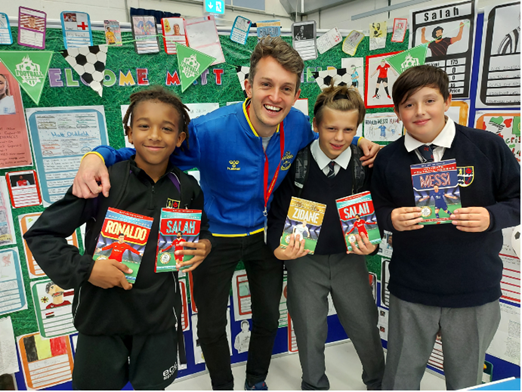 450 Year 6 primary students from the local area including Withycombe Raleigh, St Peter's Church of England in Budleigh and Lympstone Church of England primary schools. He spoke to Year 7's and then Year 8's in the afternoon, with a select group of older students who were also keen fans of his books and football, who had applied to attend. In all over 1,300 Key Stage 2-4 students came and saw and had the opportunity to ask him questions about his journey as an author, football enthusiast and his future plans.
He particularly enjoyed seeing the selection of work from the Year 7's and 8's which was displayed in the hall, and he was very impressed by the portraits of him that some students had drawn. After each session the students were able to have their books signed which they had either purchased at the event or brought from home.
Many thanks to Budleigh Salterton Literary Festival team and The Bookery for their ongoing support.
---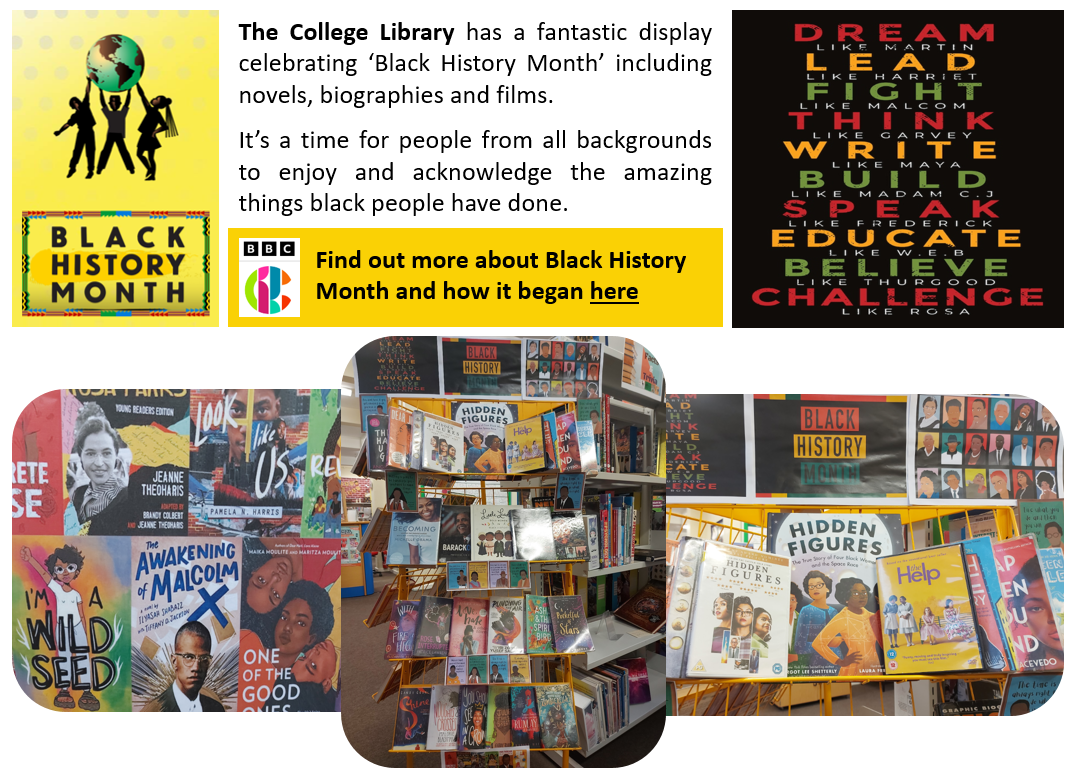 September 2022
Author Visit to the College Library
The Library has had a very exciting start to the new school year with our first author visit since Covid. Patrice Lawrence, in conjunction with the Budleigh Literary Festival, visited the college on Tuesday 13th September and talked to the new Year 7's about the life experiences that shaped her into the writer that she is today and what it is like to be an author.
The students completed a homework based on her new book 'The Elemental Detectives' and produced some fantastic display work, which Patrice loved looking at, especially as this was her first school tour with her new book. At the end of Patrice's talk students had the opportunity to ask lots of questions and collect signed copies of her latest book.
The book is now available in the College library for the students to take out and read.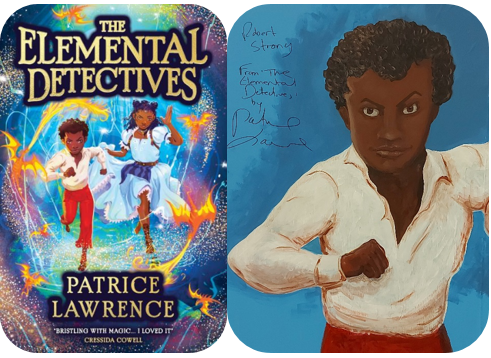 'Step into a London where magic sparks just beneath the surface: home to the fiery dragons, the airy fumis, the watery chads and the earth-bound magogs. What if the Elements could slow down this new world... or stop it all together?'