What's On
January 2021
Book of The Month
The brand new, laugh-out-loud, spectacular, stand-alone story from multi-million-copy bestselling author, Liz Pichon. #keepreading
December 2020
AR News
Despite a really difficult term for all our students, since September you have read 4301 books...
that's 234,738,714 words!
We have 15 Word Millionaires- special congratulations to Jeremy who has read
4,379 899 words and Kiyan who isn't far behind on 3,766 636 words.
Well done students at ECC we are proud of you! Happy Holidays and Keep Reading!
Christmas has arrived in the library!
Visit on your year group's designated day and check out the Harry Potter Tree!
Year 7-Mondays; Year 8 Tuesdays; Year 9 Wednesdays; Year 10 Thursdays, Year 11 & P16 Fridays.
Book of the Month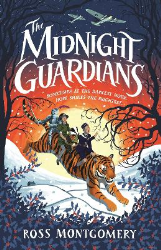 In Blitz-bombed London, Col's childhood imaginary friends – a six-foot tiger, a well-dressed badger and a tiny knight – suddenly spring to life to help him in the quest to save his sister in this heartfelt story of enchantment and hope.
November 2020
AR News
We are proud to announce the several students reached over 450 AR points during the last academic year. They are all receiving tickets to go bowling at Exmouth Ocean! Congratulations to you all and many thanks to @Oceanexmouth for their continued support of our reading scheme.
Book Of the Month
Our book of the month to commemorate Remembrance Day is 'The Skylar's war, An evocative and heart-breaking novel of family and friendship in wartime from Hilary McKay.
We have hundreds of books that are overdue. Please return them to the book boxes located outside the library and in the English block.
October 2020
AR News
Well done to the 54 students who achieved the 'Movie & Popcorn' reward on the AR scheme, we hope you enjoyed your slightly delayed prize 🙂 Keep reading & quizzing and this could be you! 📕
September 2020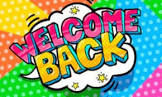 Welcome Back Everyone!
We are that sorry that the library is temporarily closed, services will be resumed as soon as possible, please check this page for regular updates.
Please continue to read your books from home.
Students in years can also download e-books to digital devices via the Sora app on
https://exmouthcollege.rmunify.com
There are hundreds of titles by your favourite authors to choose from!
Your log in is:
Name.Surname
Password:
Date of birth ( DDMMYYYY)
Click on the link below for help on getting started with the Sora app.
https://help.overdrive.com/en-us/2220.htm
Book of the Month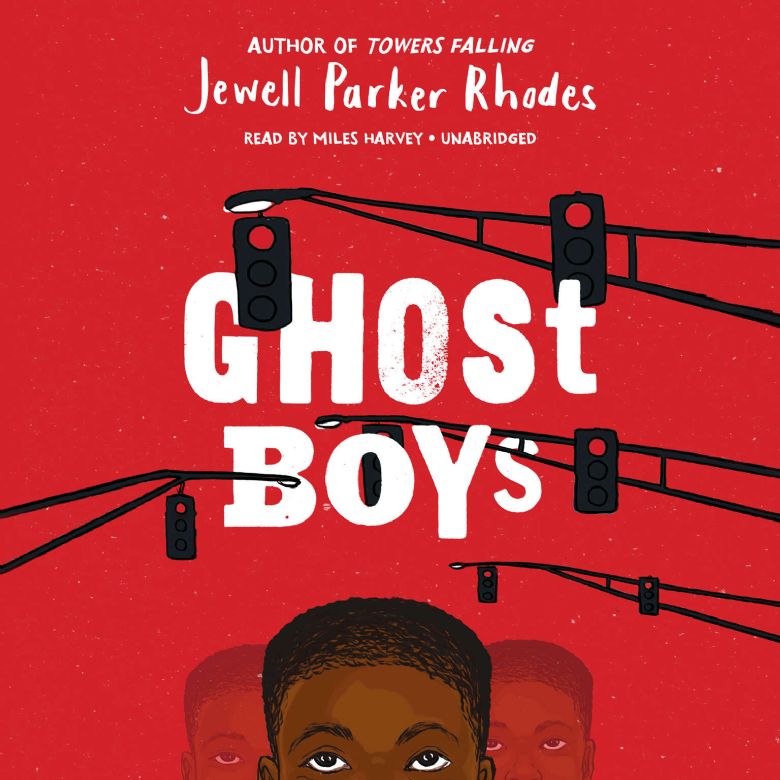 A heartbreaking and powerful story about a black boy killed by a white police officer, drawing connections with real-life history, from award-winning author Jewell Parker Rhodes.
July 2020
Although we are very disappointed that we can't bring authors into school because of social distancing restrictions, in partnership with Budleigh Literary Festival we are bringing you a series of virtual author visits in September.
And there is something for everyone!
Have a look at their profiles below and, to be in with the chance of winning a signed copy of these brilliant books, send your questions for them by 3pm Friday 17th July to:
louise.burrows@exmouthcollege.devon.sch.uk
Onjali Q Rauf
Onjali is an is a best-selling English author and the founder of the charity organisation Making Herstory, a women's rights organisation tackling the abuse and trafficking of women and girls in the UK. She has won the Blue Peter Book Award and Waterstones Children's Book prize.
Read more about Onjali and her books here:
https://www.booktrust.org.uk/news-and-features/features/2019/april/books-are-absolutely-crucial-in-getting-us-to-think-about-new-worlds-we-speak-to-the-award-winning-author-onjali-q-rauf/
Martin Brown
Martin draws the illustrations for Horrible Histories, but how did he get there?
He was born in Melbourne, Australia. Ever since he can remember he's been drawing. His dad used to bring back huge sheets of paper from work and Martin would fill them with doodles and little figures. Then, quite suddenly, with food and water, he grew up moved to the UK and found work doing what he's always wanted to do: drawing doodles and little figures!
You can read more about Martin and his books here:
http://horrible-histories.co.uk/awesome-author-and-illustrator#martinsection
Emma Carroll
Emma has worked as a news reporter, an avocado picker, the person who punches holes into filofax paper and a secondary school teacher in Devon. Emma has been a vegetarian since the age of 11, is obsessed with snow, loves peanut butter, marmite and cucumber on toast and her dogs, Pip and Bertie, snooze next to her when she writes
Read more about Emma here: https://emmacarrollauthor.wordpress.com/
Alex Wheatle MBE
Alex is an award winning author and his bestselling series 'Crognton Nights' has recently been adapted for the theatre. We were very lucky when Alex came to visit ECC in 2019 and we are delighted to welcome him back for a virtual visit with year 9+ students.
Born to Jamaican parents living in Brixton, he spent most of his childhood in a children's home. He returned to Brixton in 1977 where he performed his own songs and lyrics under the name of Yardman Irie. He spent a short stint in prison following the Brixton uprising of 1981. Following his release from prison he continued to write poems and lyrics and became known as the Brixtonbard.
Read more about Alex here: https://www.alexwheatle.com/
Juno Dawson