Key Stage 4
Curriculum Key Stage Four (Years 10 & 11)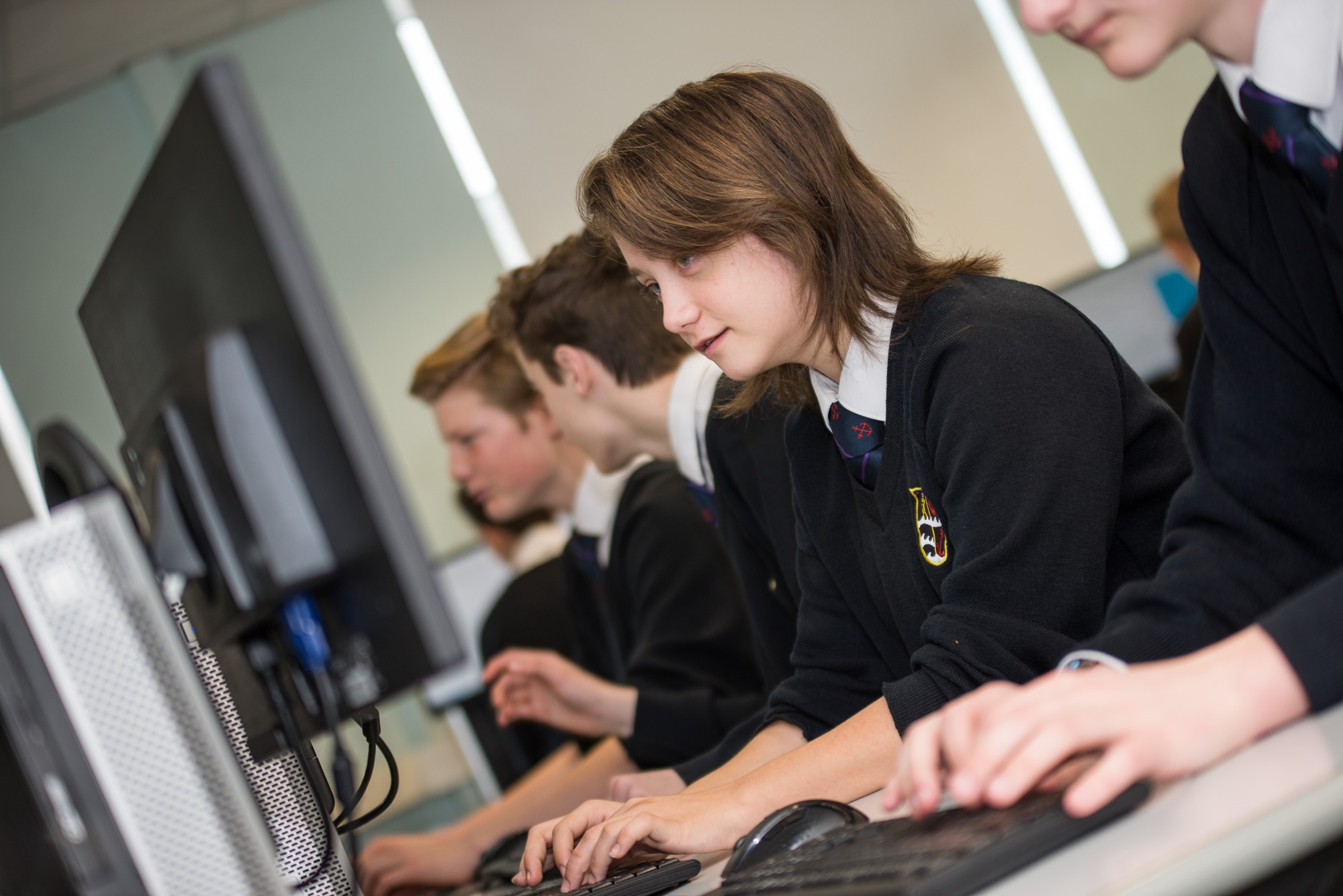 We offer a wide range of subjects at the college which has received praise from Ofsted. There should be opportunities for your child to select courses which they will enjoy and in which they will achieve success.
One of the most critical phases in a young person's development is between the ages of 14 and 19 years. It is the period where they build on their earlier learning and prepare for adult life and employment.
The Curriculum is in two parts which make up the 26 period week.
THE CORE CURRICULUM
All students must take these subjects
English
[4 periods a week]
Science – Double or Triple Award courses
[6 periods a week]
Core Physical Education
[1 period a week]
Core Religious Education
[1 period a week]
Personal Development including Citizenship, sex and careers education
[1 period a week]
Choosing Options at Key Stage 4
Full details are published in the Year 9 Options Guide (see attached PDF below) and detailed information is on each of the subject pages of this website. Options will be fully explained to all Year 9 students before decisions are made.
An options booklet will be sent home for parents/carers to work through with their child. Every child has an options interview with a senior member of staff which we hope parents/carers will attend.
The growing importance of securing a GCSE level 4 or above in English and Mathematics is clear. Failure to do so can be a barrier for entry onto many courses or careers after College.
It is now compulsory for all students without these qualifications to continue to study English and/or Mathematics for as long as they are in education.
Students will be able to take up to nine GCSE subjects, alongside additional qualifications in ICT, PE and Religion. This will not disadvantage any student - even the top universities are looking for quality rather than quantity. However, the option of taking another subject in twilight time enables those students who wish to broaden their choices or take a greater number of GCSEs to do so.
Choosing Post 16
Courses
Options will be fully explained to all Year 11 students before decisions are made. A Post 16 Prospectus is on line which includes all the course details.
This prospectus/course guide is also printed and given to every Year 11 student. Each student has the option of a personal coursing interview with a senior member of staff.
THE OPTIONS SUBJECTS
Students may opt for one of the following pathways:
A full range of GCSE or other Level 2 courses - 3 GCSE/Level 2 subjects, plus an optional twilight GCSE
Intermediate route - two option subjects plus a humanities subject which will be taught through auditory processing.
The subjects of the English Baccalaureate are available to all students.