Student Bulletin
Keep up to date with the latest news!
OfSTED - remote visit to look at how education has been provided during the pandemic
Parent/Carer update from 19th March - from the Principal
Assessment Awarded Grades - a presentation on the Action Plan
Home Testing for Students - the latest guidance
Theme of the week
Bullying - words that effect us all
All Assemblies: - are currently suspended due to COVID restrictions
GENERAL NOTICES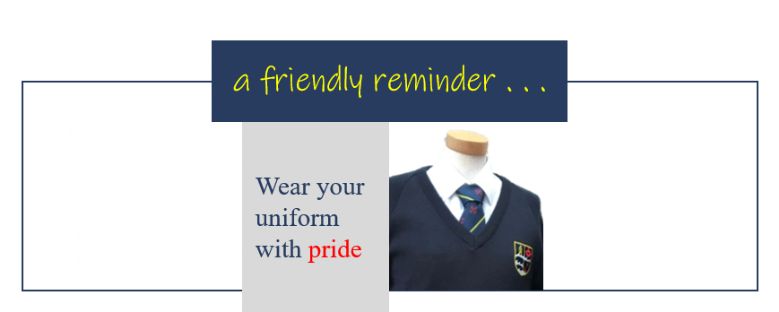 Our uniform is designed to present a positive image of our College, to both our local and wider community.
Please click here to check our uniform requirements.
---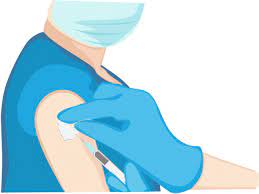 Vaccination Year 8 & 9
24th, 25th, 26th May 2021
HPV (Human Papilloma) vaccination for year 8 and year 9 girls and boys
Your year 8 or year 9 child is now due the HPV (Human Papilloma Virus) vaccine, this will be delivered by the Virgin Care School Aged Immunisation Team of Nurse's at your child's school.
Any year 10 students that have already consented but have yet to receive their vaccine due to lockdown, we already have your consent and we will be catching up with you at our school session.
For more information and to enable your child to receive this important vaccine it is ESSENTIAL that you complete the online consent following the link below. If your child is in year 9 and you have already completed our electronic consent, you do not need to do this again.
If you do NOT want you child to receive the vaccine then please also complete a form stating that you do not want them to receive the vaccine, this means we will not chase further.
https://schoolimms.virgincare.co.uk/hpv/2020/devon
If the link is not working for you please try to copy and paste it into your internet address bar. If it continues not to work OR you are having any other problems then please contact our designated team on 0300 247 0082 and they will be able to help.
---
STOP, DROP & READ:
Tuesday 30th March - Period 2
Stop, Drop, and Read! is a recurring school initiative where students are encouraged to stop and drop everything that that were doing, pick up a book and begin reading. This emphasises the importance of reading and, it demonstrates that you can take a break from what you are doing and do a little reading with little or no preparation. Encouraging students to read can be challenging. However, this program proves that reading can be more enjoyable than students think!
---
KNOWLEDGE ORGANISERS
Knowledge Organisers (KOs) contain the key information, concepts and subject specific terminology that students will be taught within lessons and then need to know for each particular subject / qualification.
How will Knowledge Organisers be used?
All students across Years 7-11 will be taught how to use KOs to improve the effectiveness of their homework learning. They will be expected to memorise as much of the detail on the KOs as possible.
FIRST AID:
Medicine - students can bring paracetamol into College, but a Parent or Carer must complete and sign this form. Aspirin and ibuprofen cannot be administered to students unless prescribed by a doctor.
For further information visit the 'in case of illness' section in the parent quick guide here
Contact: Mrs Kew 01395 255605
---
THE LIBRARY :
WOW @ acelerated reader!
Prizes ready for the winners of the World Book Day competitions and for the best AR readers during Lockdown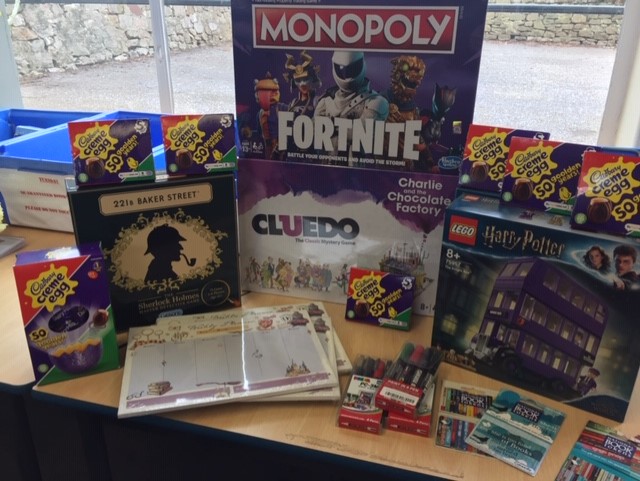 The library is open at 4 times during the school day; from 8am until registration, Break 1, Break 2 and after school until 15.45. We are currently operating a year group bubble system so check below which is your day to visit!
Year 7, Monday
Year 8, Tuesday
Year 9, Wednesday
Year 10, Thursday
Year 11 and Post-16, Friday (break 1 and 2 only)
We ask students to wear face coverings at all times when in the library. Books can be returned to the book boxes outside the library and in the English block.
For more information on the library at ECC and what it has to offer click here
Follow the Library on Twitter
---
LESSON 42:
Here at the College, PSHE (Personal, Social, Health and Economic) education is delivered through a programme called 'Lesson 42'.
The number 42 is significant in Douglas Adams' 'The Hitchhikers Guide to the Galaxy'; it is the answer determined by the supercomputer, Deep Thought, to the 'Ultimate Question of Life, the Universe and Everything.'
---
PE: "Success is always a team effort"
Please ensure you are wearing the correct kit for your PE lesson.
We continue to review guidelines, safety and logistics of providing clubs for 2000+ students during the pandemic.
Follow ECC PE on Twitter for all the up-to-date information on clubs, fixtures and Physical Education at Exmouth Community College