Student Bulletin

Allocated entrance gates


Ice Pop Shop AGAIN this Friday 1st July (be quick they sold out in minutes last time!)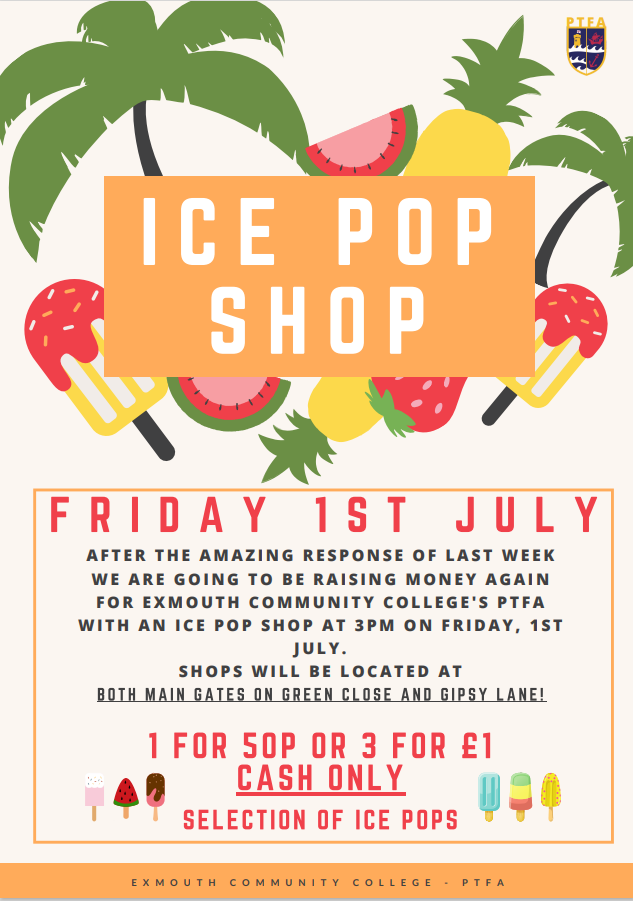 The Talent Show
Due to exams and transitions, will now be postponed until next year. Thank you again to all staff who volunteered their time and talents and we look forward to putting on a spectacular show soon! Miss White & Mrs Merry
Ball Games
No ball games are allowed on Gipsy Lane site unless on the grass area and supervised on the Astro during break and lunchtimes. There should be no ball games in any car park areas or around buildings.
Reusable Period Products - Freebies
Miss Dugdale and Mrs Oakes-Ash have FREE reusable period products to give out to any students who would like them.
Please see either of us at lunch or break times on Gipsy Lane site.
Damaged Library Books
It is fantastic that so many of you are using the library, we have on average 100 books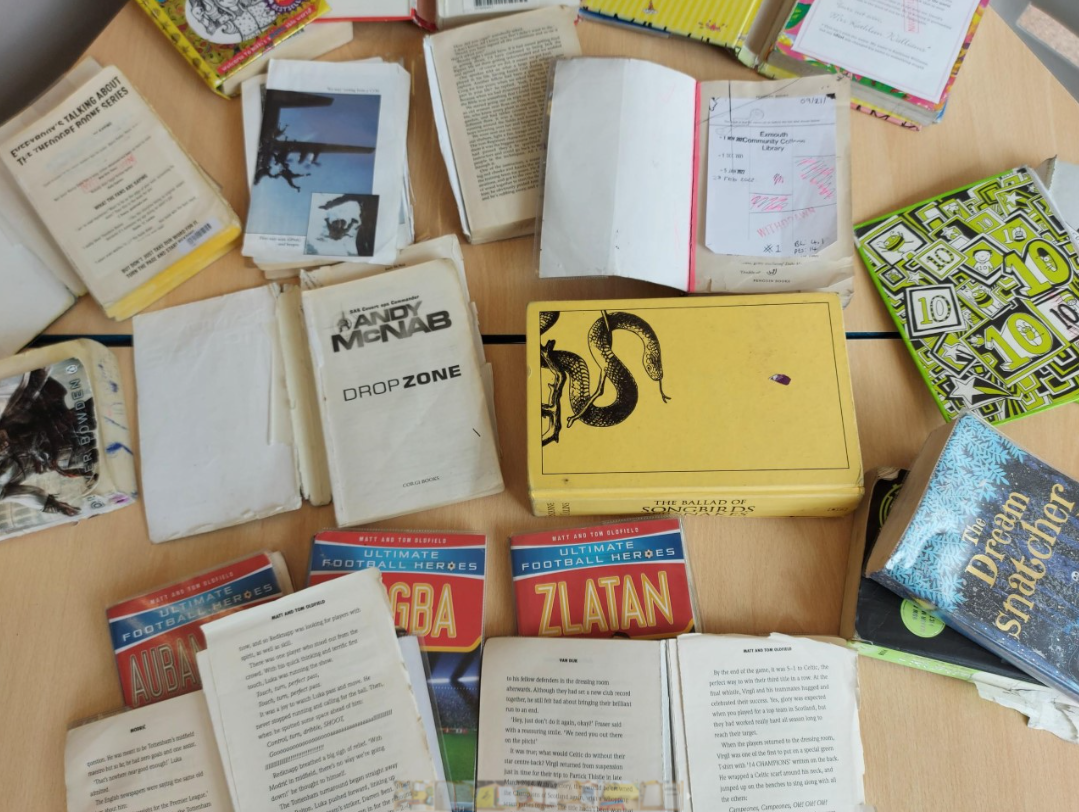 issued and returned daily. However, can you please take care of the books, they are checked before we issue them for damage, wear, and tear, but have had a few books returned recently that have been damaged and as a result have had to be withdrawn from circulation and a new copy ordered.
Damage has included: graffiti, torn cover/pages, water damage, missing book jacket, book in several pieces, pages missing, detached from the spine etc.
Paperback books are issued with a plastic cover which costs 50p to replace, and the average book price is £7.99.
If you damage a book please let us know, we will expect a contribution towards the cost of a new book via Squid, Click on this link to show you 'How to make a Squid payment for a damaged/lost library book'.
UNIFORM REMINDER
Please be aware 'high tops' are not part of the ECC uniform and cannot be worn for every day or PE.
---


PE KIT
Students should continue to come to College in PE kit on the days they have PE lessons. Please check our PE uniform expectations here
Dance and Drama
Students will return to changing at College for these lessons
If you need to contact a Tutor or Subject Leader please click here
Covid Isolation Update From 1st April 2022
Routine Covid testing will no longer take place. The Government now advise that Children and young people under 18 who are unwell and have a high temperature should stay home and avoid contact with other people. They can return to school when they no longer have a temperature, and are well enough to do so. If a Covid-19 test has been taken and a positive result is displayed, children and young people under 18 should stay home for 3 days from the onset of symptoms or the positive test (whichever came first).
Therefore, any student who has already completed 3 days of isolation, and feels well enough to do so, can return to College on Monday 4th April. A negative test is no longer required to end isolation.
More details can be found here: Government sets out next steps for living with COVID