Year 9 Book Reviews
Year 9 Lead Learners have been reading a book supplied by Mr Williamson that extends their knowledge or understanding of subjects.
Many famous titles including Wonder, To Kill a Mockingbird, Do Androids Dream of Electric Sheep and Frankenstein were chosen.
As well as reading these inspirational texts, students have created postcard-sized reviews, which can be found here on the College website and in the library.
I hope that other students will use these reviews to help them choose excellent reading material.
Northern Lights - Isaac Judge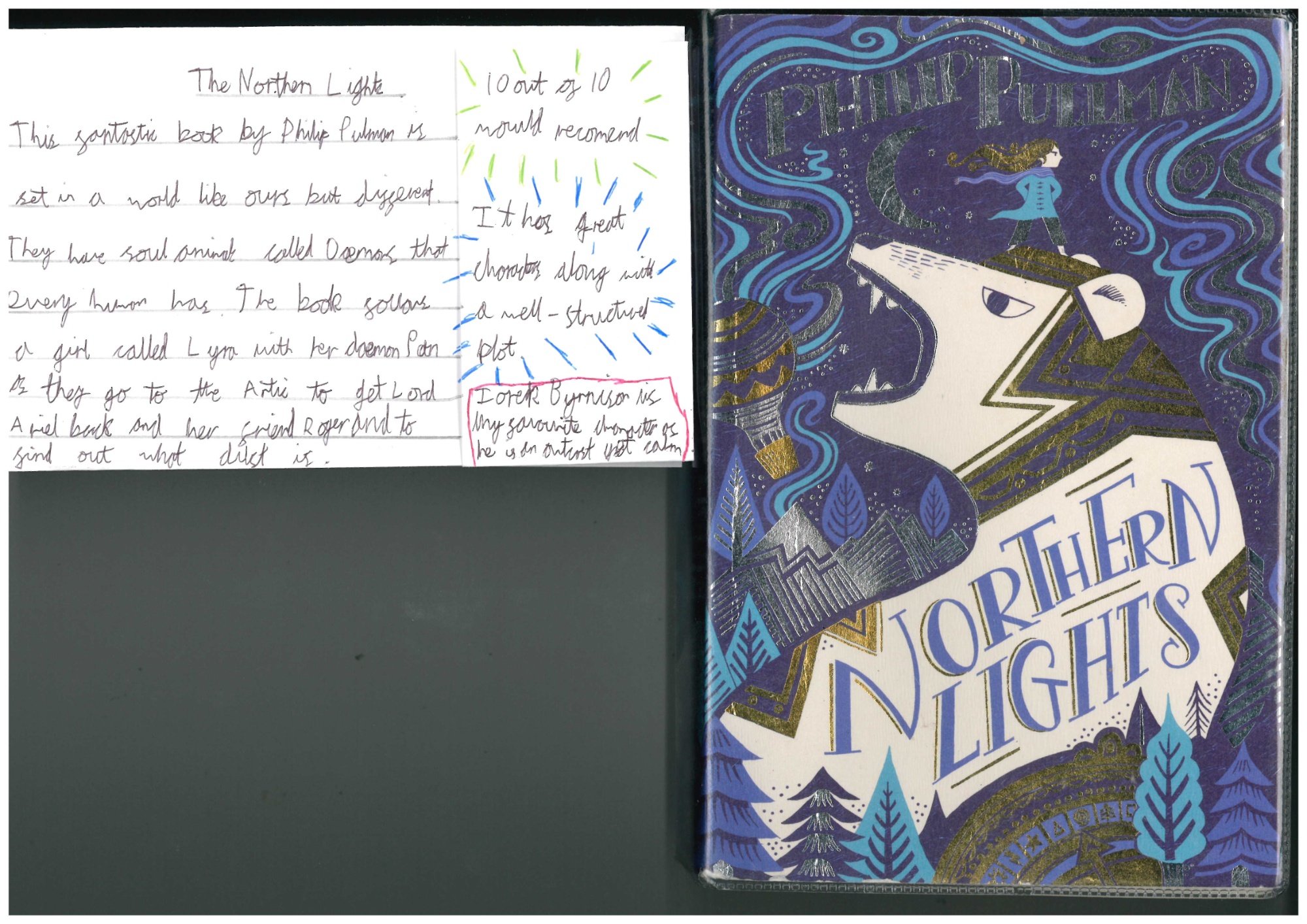 Dissolution - Fraser Philip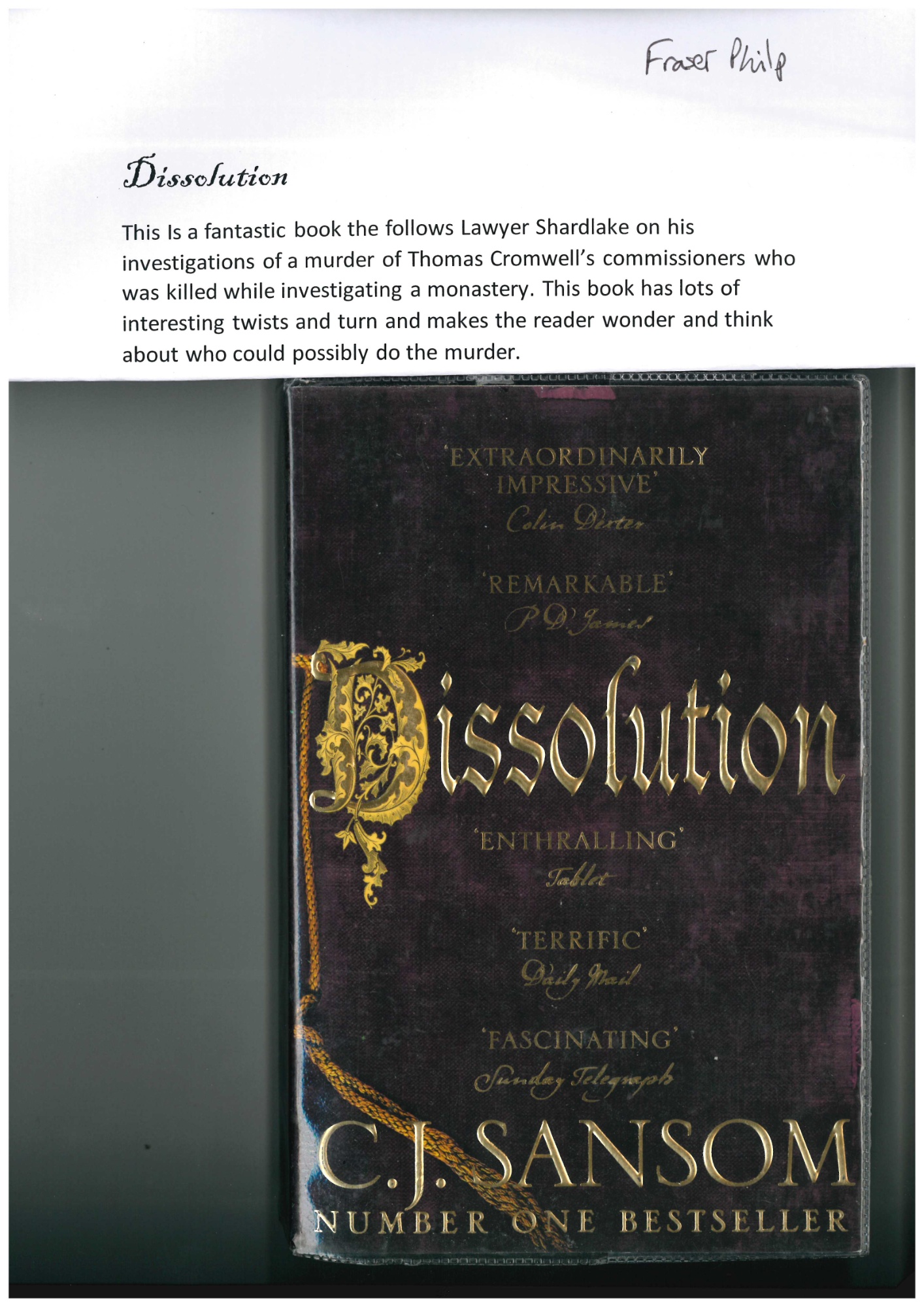 Do Androids Dream of Sheep - Benji Brown

Do Androids Dream of Sheep - Sam Shaw
Do no Harm - Hannah Fiddy
Do No Harm - Maya Ichim
Finlay Ball
The Martian - Zach French
The Martian - Harvey Wilkies
The Hitchhikers' Guide to the Galaxy - Eve Trice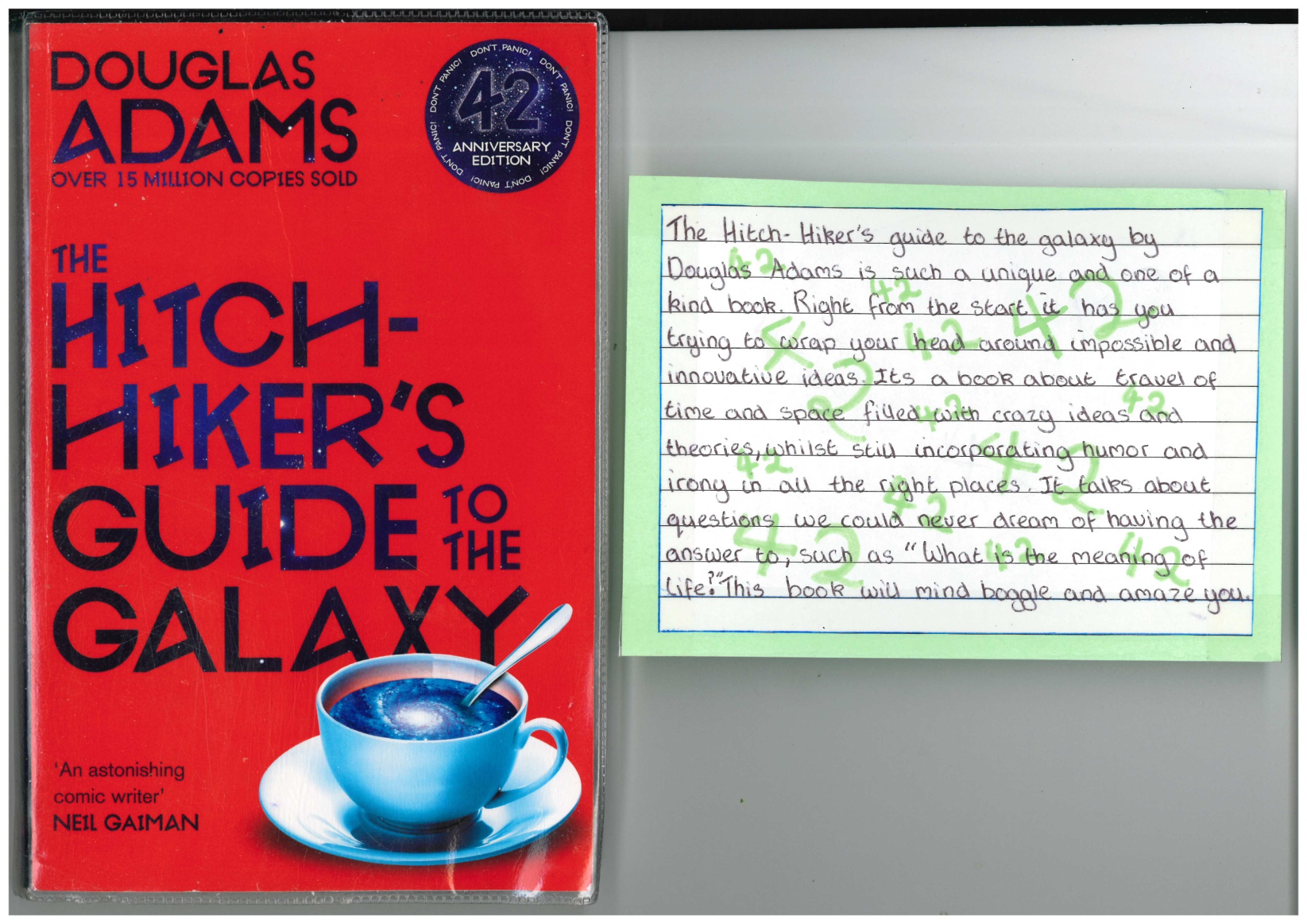 The Hitchhikers' Guide to the Galaxy - James Campbell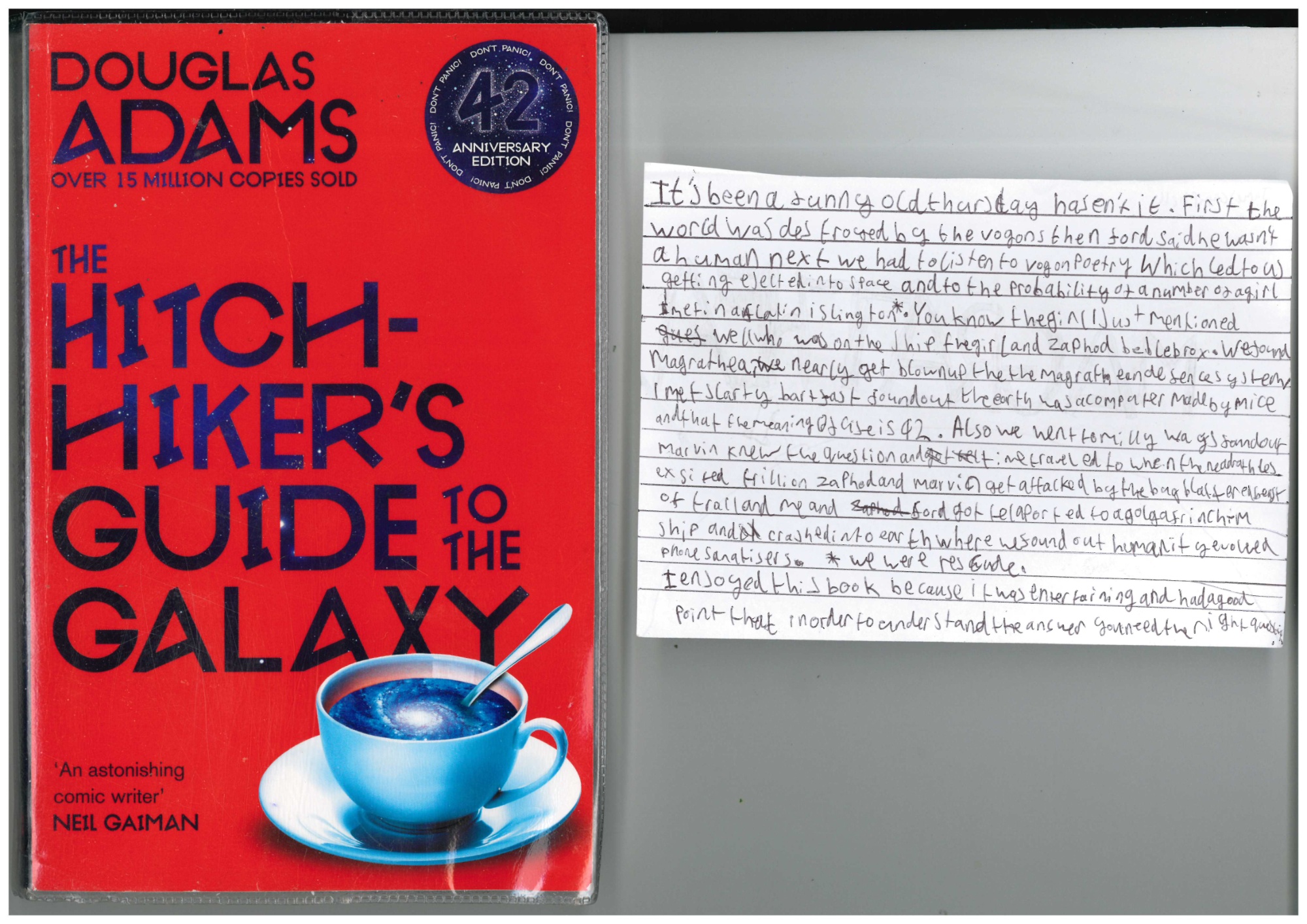 Touching the Void - Domonic Reynolds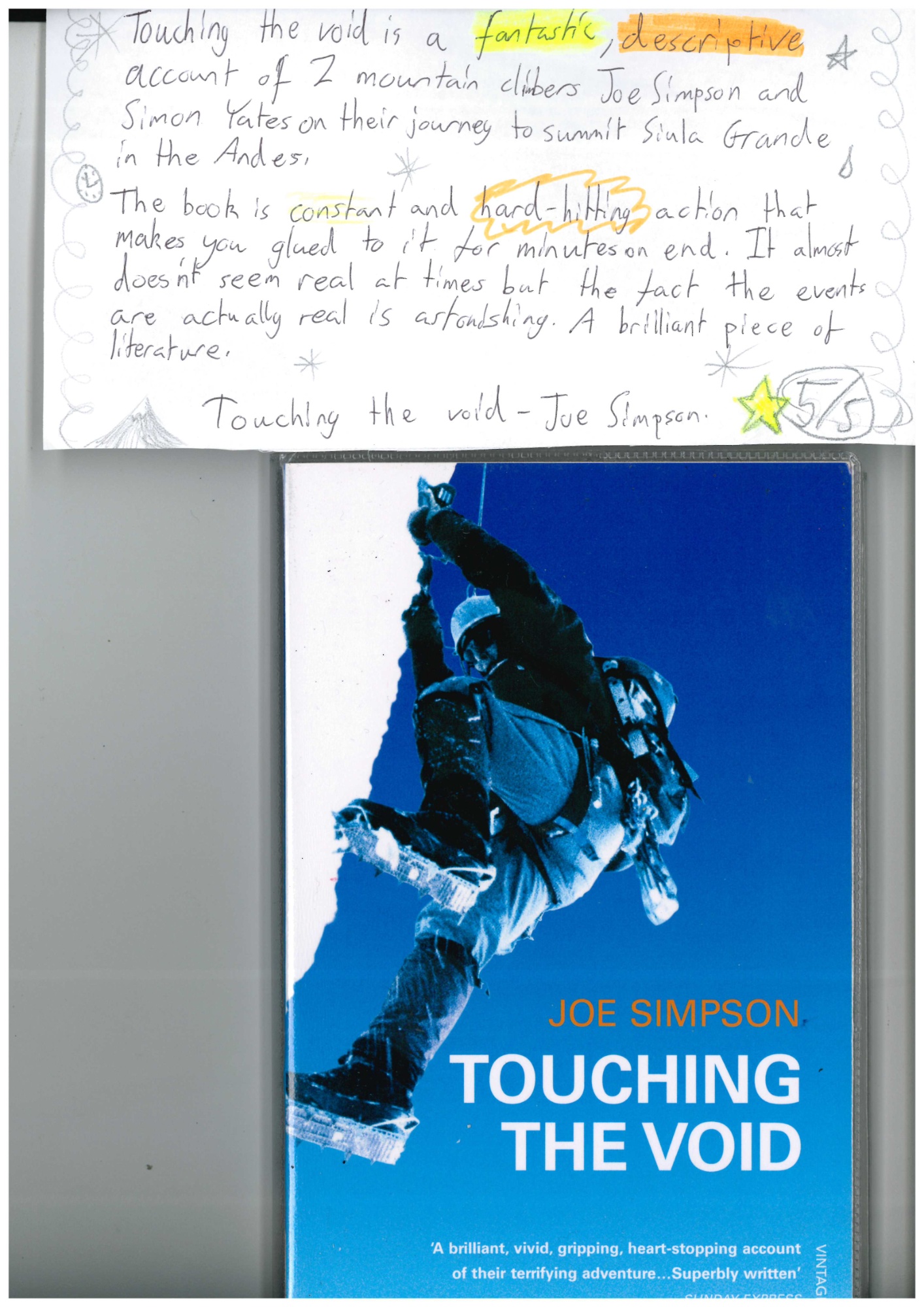 No One is Too Small to Make a Difference - Ellie Batherham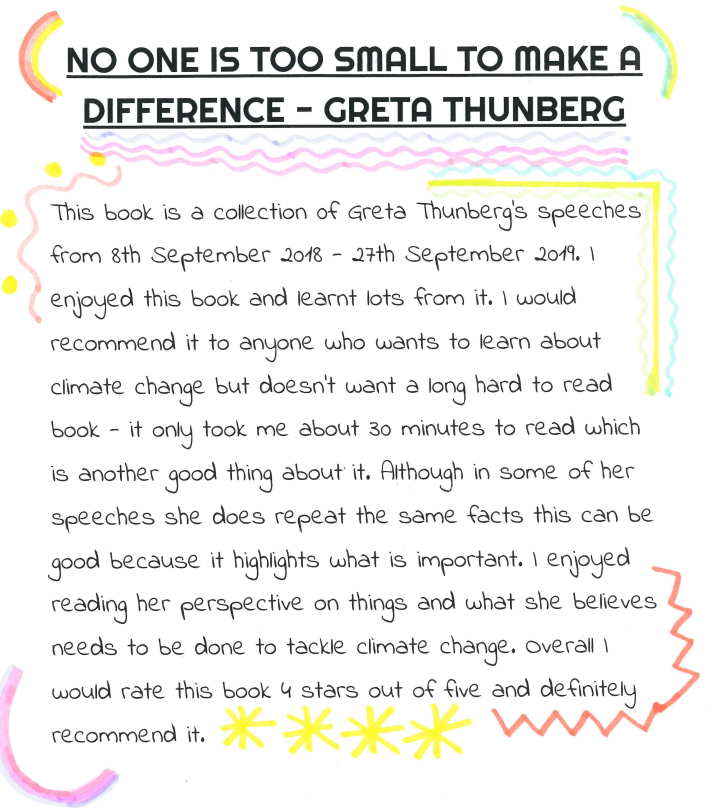 Wonder - Oliver James