Contact Us
Main Switchboard (can direct you to any member of staff): 01395 264761
Hours of opening 8:00 am - 4:30 pm. The College is open for community bookings up until evenings. View our Lettings Page for more details
Alternatively you can email: admin@exmouthcollege.devon.sch.uk
Out of hours: please leave a voice message or send an email, and we will aim to contact you within 48 hours — please note calls to the College will be recorded for monitoring and training purposes.
Informing us that your child is ill:
Please can all parents and carers continue to ensure they contact the College DAILY should their child be absent. Contact should be made before 8:30am so we are able to quickly establish our daily morning register.
Registration is at 8:25am each morning and students must be arriving onsite at 8:20am. Registration closes at 9am.
REPORTING DAILY ABSENCE FROM COLLEGE – (INCLUDING POST 16)
All parents/carers are required to submit a Microsoft Form (below) to the college on each day of absence by 8:30am at the latest to advise the college of the full reasons for absence.
You can use your smartphone to scan the QR code below which will take you directly to the form.
We would be grateful if you did not ring or email the absence and only use the Microsoft Form submission below. This will ensure we can establish as quickly as possible who is absent from College at the start of the day.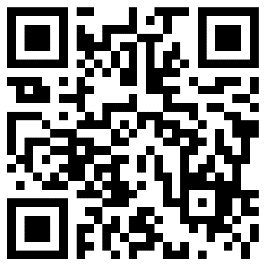 QR code (scan with your smartphone camera)
We would be grateful if parents and carers do not leave messages for absence on any phone voicemail or email address at the College and just use the Microsoft Forms above.
Students who have been absent because of sickness and diarrhoea should return to College 24 hours after the last episode.
Squid, Accounts and trips: 01395 255754/255714 or 255724
Pastoral Issues (such friendship issues or lost property):
In the first instance, tutors can be contacted through your child's homework diary or by phoning the main switchboard.
General Pastoral Enquiries
The telephone numbers below are for each Year Office, where the full time Pastoral Support staff will be able to answer your call and deal with, or pass on, your enquiry/concern. Please note that Heads of Year will be teaching for much of the day.
KS3 General Enquiries: 01395 255600
KS4 General Enquiries: 01395 255679
| Year Group | Head of Year | Pastoral Support | Office Number |
| --- | --- | --- | --- |
| 7 | Mrs Merry | Mrs Millman | 01395255614 |
| 8 | Ms Leslie | Mrs Hall | 01395 255658 |
| 9 | Mr Dawkins | Mrs Pearcey | 01395 255667 |
| 10 | Ms Thorn | Miss Sargeant | 01395 255640 |
| 11 | Mr Findel-Hawkins | Miss O'Donnell | 01395 255755 |
| Post 16 | Ms Thomas | Ms Perryman | 01395 255660 |
Academic Issues (such as homework or misunderstanding work):
In the first instance, subject teachers can be contacted through your child's homework diary or by phoning the main switchboard.
Subject Specific Enquiries
Telephone the College and ask for the Head of Department you require.
Head of Department
Subject

Mr Perry

Art

Mr Simon

Business Studies

Miss Westcott-Wolstenholme

Careers / Enterprise

Mr Wright

Citizenship / PSHE

Mr Challands

Computing / ICT

Mrs Phillips

Dance

Mr Turner

Drama

Mrs Perry

English

Mr Eynon

Geography

Mrs Rawles

Health and Social Care

Mrs Weller

History

Miss Edwardson

Learning Support Unit

(SENDCO)

Mr Cadwallader

Leisure and Tourism

Miss Gee

Mathematics

Mr Stanier

Media Studies

Mrs Gibbon

Modern Languages

Mr Stock

Music

Mrs Lowe

Religion

Mr Craig

Science

Mrs Knight

Social Science

Mr Lowe

Sports and Leisure

Mrs Brown

Technology

Mr Panton

Work Related Learning
Wider College Enquiries
Telephone the College and ask for the member of staff you require.
| Name | Position | Areas |
| --- | --- | --- |
| Mr D Turner | Deputy Principal | Behaviour ( STEPS, RTL & Reach) |
| Mrs L Malton | Deputy Principal | Teaching/Learning, Class Charts, Curriculum, Assessment |
| Mrs H Miles | Assistant Principal | Safeguarding, TAF, Student Wellbeing |
| Mr Dave Holt | Assistant Principal | Key Stage 4 (Yrs 10 and 11), |
| Mr F O'Rourke | Assistant Principal | KS3 (Yrs 7, 8 & 9) |
| Ms K Craddock | Assistant Principal | Post-16 |
| Mr N Smith | Assistant Principal | Pupil Premium, Special Educational Needs, Children in Care |
| Mrs P Rowe | Assistant Principal | Staff Wellbeing, CPD, Human Resources, Communications, Timetable |
| Mr M Burrell | Business Manager | Finance, Resource, Campus Development, ICT |
| Mrs C Gibbon | Associate member for SLT | International Dimension |