Nursery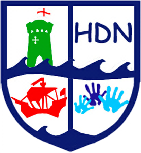 HAPPY DAYS NURSERY
The Nursery is located on the Gipsy Lane site of the College, in its own building with good outdoor space.
The Nursery is oversubscribed but if you wish to discuss booking a place for your child please contact the Nursery Manager or download an application form.
Nursery Education: so much more than play.
Our Nursery Education is planned and formative. The children are well cared for but will be learning as they play and interact. For example, as part of our Nursery theme for the week, our staff worked with the children to celebrate Diwali and Bonfire Night.
The themes are multi-cultural, Diwali also known as Dipavali and the 'festival of lights', is an ancient Hindu festival celebrated in autumn every year, both themes are linked with light. This idea has to be transformed into practical activities to engage the children. In this case, Nursery Children would be introduced to the following: glitter in the water play (sensory play), working with play-dough adding different coloured paint and glitter, exploring textures and creating rangoli patterns using a variety of colours, media and materials.
Toddlers may be playing with a variety of wooden blocks and logs with the diggers and trucks - this is 'small world play' to teach turn taking, communication/language, independence and playing alongside others. Of course babies are also cared for at the nursery and they would be given the opportunity for some formative play within the theme looking at visual, auditory and sensory development.
Staff create a stimulating environment in which the children develop hand/eye co-ordination, awareness of colour, the ability to be independent and to work co-operatively with others. During all the activities at the nursery, staff promote the development of language and communication skills.
PLEASE NOTE: 'Happy Days Nursery' at Exmouth Community College, is in no way associated with any other nursery of the same name and thus we should not be contacted in relation to any nursery NOT located at the College
Email: happydaysnursery@exmouthcollege.devon.sch.uk
Telephone: 01395 255734