Key Stage 3 Daily Bulletin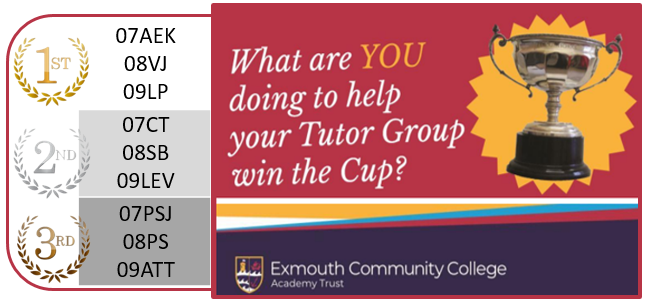 All PE clubs will finish on Friday 9th December

Year 7 Lead Learners
Can all Year 7 students contacted about Lead Learners please meet with Mr Williamson in room 103 in next Wednesday 14th December at 08:25am. Please register with me instead of with your tutor. If you are unsure about this or have any questions about Lead Learners, then please see me in room 411 at break or lunchtime.
Instead of Babbage computer room in Turner building, the venue is now computer room 103. All other information such as date, and time remains the same.
The Hive - extra opening this week
The youth group will be open tomorrow - Friday to offer a place for our students to go. From after College until 4.30pm each day
Year 7 & 8 Netball Competition
Next week Mrs Coult will be organising a friendly Netball tournament open to year 7 and 8 girls. Please encourage your tutees to enter by completing the team sheet attached and coming along on Thursday.
Minimum of 7 players per team, maximum of 10.
There will be festive treats for taking part and prizes for the winners.
This will be a fun, friendly tournament, however, knowledge of the rules would be useful!
DETAILS: Thursday 8th December 3pm-4.30pm on the Tennis Courts (Green Close)


Exmouth Eco's - Next Meeting
The next meeting is on 7th December in room 426 at 1.30pm. All students are VERY welcome. You may bring your lunch. Any questions please see Mrs Oakes-Ash or email her on Lucy.Oakes-Ash@exmouthcollege.devon.sch.uk