Alumni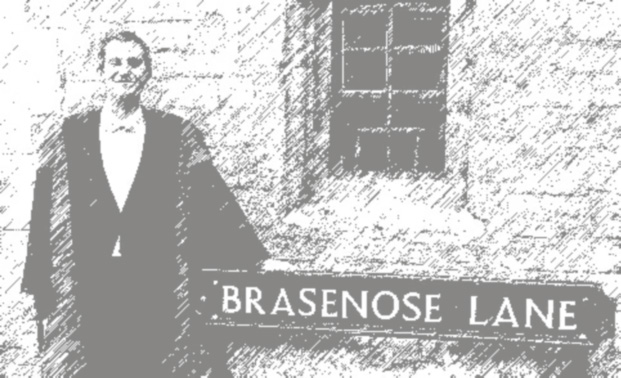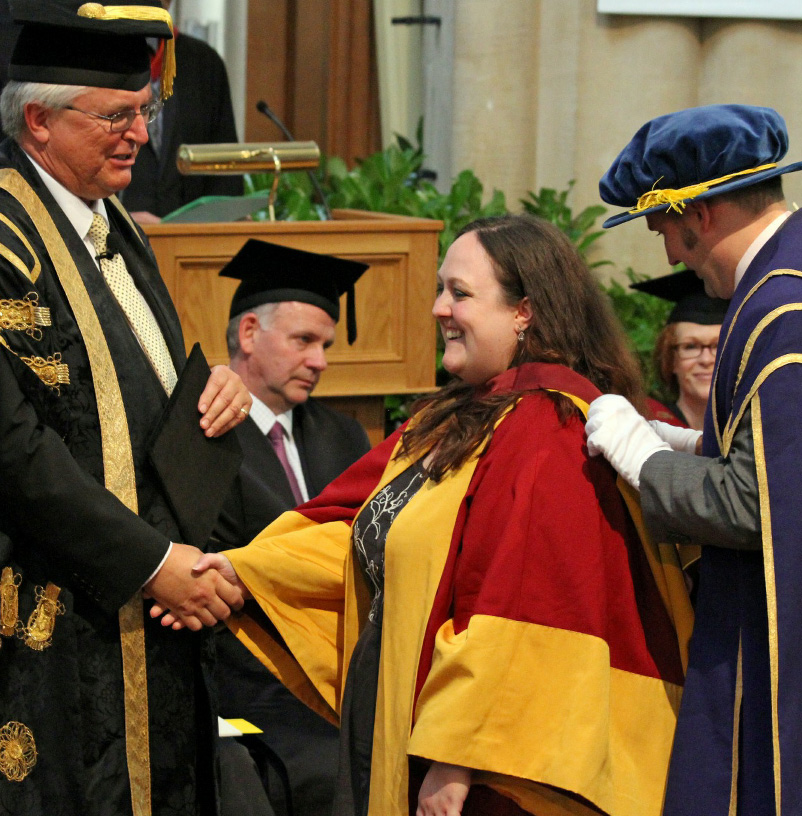 College Alumni
We are now building an on-line contact database of ex-students who might be willing to give back to the College as an Alumni Ambassador. If you are keen to get involved please contact: Post16@exmouthcollege.devon.sch.uk
Alistair Brammer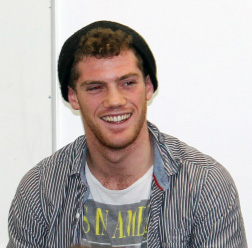 Former College student, Alistair Brammer, was recently nominated for 'Best Actor in a Musical' Award in the 'What's On Stage' Awards, for his portrayal of Chris, in the West End production of 'Miss Saigon.' Alistair, has also performed in 'Les Misérables' and 'War Horse.' Alistair spent four years with 'Centre Stage' before appearing in 'Any Dream Will Do', which was then the start of his professional career.  
David Gwyther
Graduating: Exmouth Community College in 2002.
After graduating from Exmouth Community College, David spent a gap year teaching in Swaziland, Southern Africa. This was followed by a four month solo independent, overland trip from the bottom of Africa all the way to Egypt in the north. He achieved a BA (Hons) in Third World Development with Philosophy, from the University of Northampton and an MA in Conflict, Governance and International Development from the University of East Anglia.
David's professional experience includes a year teaching English in South Korea, followed by two years running a post-disaster reconstruction NGO in Peru, as well as six months running post-disaster reconstruction projects in the Philippines and Nepal. He worked on the 2016 EU referendum campaign and worked for the 'People's Vote Campaign', to secure a vote on the final Brexit deal.
Stephen Bell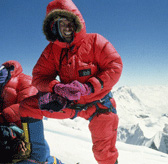 "I was a student at Exmouth Community College for seven years, from 1970 - 77. I never went to university but some of my achievements may be of interest. I am attaching a brief profile and a photo of me on the summit of Everest in 1993. Whilst a student at Exmouth during the 1970s, Stephen Bell discovered his passion for climbing. By the time he was 21 he had made many notable ascents in the UK, the Alps (including winter ascents of the north faces of the Eiger and the Matterhorn) and Alaska. In 1981, he made the first of many visits to the Himalayas. Later, he worked for the British Antarctic Survey, spending 126 days in a tent in Antarctica, before serving for four years as a Royal Marines Officer. Steve co-founded the trekking company, Himalayan Kingdoms in 1987, which introduced commercial expeditions to British climbers. He was the first Briton to lead paying clients to the summit of Everest in 1993. In 1995, he formed the Sheffield based company, 'Jagged Globe.' It is now Britain's leading mountaineering operator and one of the foremost in the world.
Steve has made numerous contributions to mountaineering in the form of books, magazines and journals, including his own book 'Seven Summits'. He has chaired several international high altitude mountaineering organisations and is actively involved in the development of the sport and its impact on the mountain environment. In January 2004, he emigrated to Australia with his wife and three children and lives near Melbourne.
To visit Steve's website: www.jagged-globe.co.uk
Steve Knightley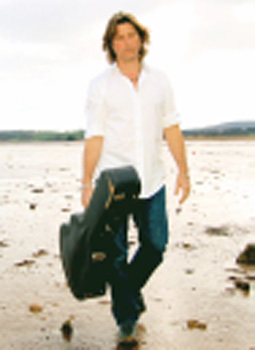 "One of England's greatest singer songwriters" – Mike Harding, BBC Radio 2.
Steve Knightley, is the songwriting force behind 'Show of Hands', widely acclaimed as the finest acoustic roots duo in England and with three Royal Albert Hall sell-outs to their name.
Thomas Hitchings
BSc (Hons) Government, First Class - London School of Economics 2007.
Now on a gap year, teaching English in China and Tanzania. Thomas enrolled on the 'Teach First' programme and will join an accelerated stream of teachers entering inner-city London state schools in September 2008. Teach First, runs for two academic years and after that Tom has accepted a position as a management consultant with Accenture, also in London.
Rebecca Scott (nee Hitchings)
MSci Chemistry, First Class University of Nottingham 2004.
Postgraduate Certificate in Education University of Cambridge 2005.
Rebecca has now taught for two full years. She currently teaches the sciences at Swavesey Village College, just outside Cambridge. She lives with her husband Paul, who she married in 2007.  
Dr Andrew Hitchings
MBBS. BSc (Hons) Medicine, First Class Barts and the Royal London, University of London 2004.
Since graduating, Andrew has worked in several different hospitals in London and now Kingston. He has also gained membership of the Royal College of Physicians (MRCP). He lives together with his long-term partner Paula in London.
Laura Jane Ford
BA (Hons) 2:1 Psychology at Reading
Both parents work at Exmouth Community College and Laura is currently on her next degree studying midwifery at Plymouth University. 
Neil Shiel
BSc (Hons) in Biochemistry. He subsequently attained a Bsc (Hons) in Pharmacy and a MSc (Hons) in Biochemistry, both in 1996 and all from UMIST. 
Hayley Shiel
BA (Hons) Media & Cultural Studies 1996 Middlesex University. 
Stephen Dewhurst
(Exmouth Community College 1985–1993).
Sheffield University 2:1 BSc (Hons) Biology.
Now teaching Biology in Nottinghamshire. 
Debbie Buchanan (nee Debbie Smith)
Exmouth Community College until 198.
BA (Hons) Psychology Swansea University.
"… hope it will inspire students at the College to consider going to university, as she had made up her mind not to go to University, until she came into contact with students who were at University and changed her mind" Mr & Mrs Smith
Now = Course Leader Secondary PGCE ICT at Edge Hill University
"Debbie spent 15 years in the IT industry, in training and change management, before moving into teaching. She worked as a curriculum mentor in school before becoming course leader last year. Debbie is currently studying for an MA in Education and her interests include creativity and teaching ICT outside of the classroom."
Andrew N Tweed
MSci (Hons) Chemistry – University of Nottingham, June 200. 
Simon M Tweed
BSc (Hons) Natural Sciences – University of Bath, July 2004.
"I believe that Simon and Andrew's achievements were made possible by the inspiration and prompting they received from some of the teachers / tutors at the ECC. Likely as not, many former staff will have moved on, but it would be nice to think that there be someone remaining who should claim some of the kudos for helping them both to achieve such academic qualifications" Mr D Tweed
Professor Diane Crone PhD FRSPH
Exmouth Community College 1979 – 1985.  
BSc (Hons) Sport Science Nottingham Trent University 1990.
PHD Exercise Psychology University of Leeds 2002. 
Now Professor of Exercise and Health at Cardiff Metropolitan University and a Non Executive Director with Public Health Wales.
https://www.cardiffmet.ac.uk/schoolofsport/staff/Pages/Professor-Diane-Crone.aspx
https://phw.nhs.wales/about-us/board-and-executive-team/
The daughter of the late Gordon Crone & Marj' Crone-Smith (a Food Technology Teacher at Exmouth Community College). Also the Step-daughter of Richard Smith, former Head of Upper School at ECC.
Sabrina Furneaux-Gotch
Exmouth Community College 1997 - 2004.
Graduated with 2:1 Law Degree from The London School of Economics & Political Science 2007. 
Miss Katie Lippett
MBBCh Batchelor of Medicine & Surgery (Hons). 
Alec Newson
Achieved Master in Engineering from Nottingham University in July 2007.
Lucy Tant
Exmouth Community College Sept 1998 to July 2005.
BA(Hons) 2:1 Journalism Graduated Lincoln University 2009.
Tom White
Tom White was leader of our 'Swing Band' when Mr Turner (now Deputy Principal) set it up years ago. Tom is a very talented trombonist, who has played with Macey Grey and the Dave Murray Jazz Band (internationally renowned).