Examination Results
GCSE Results 2018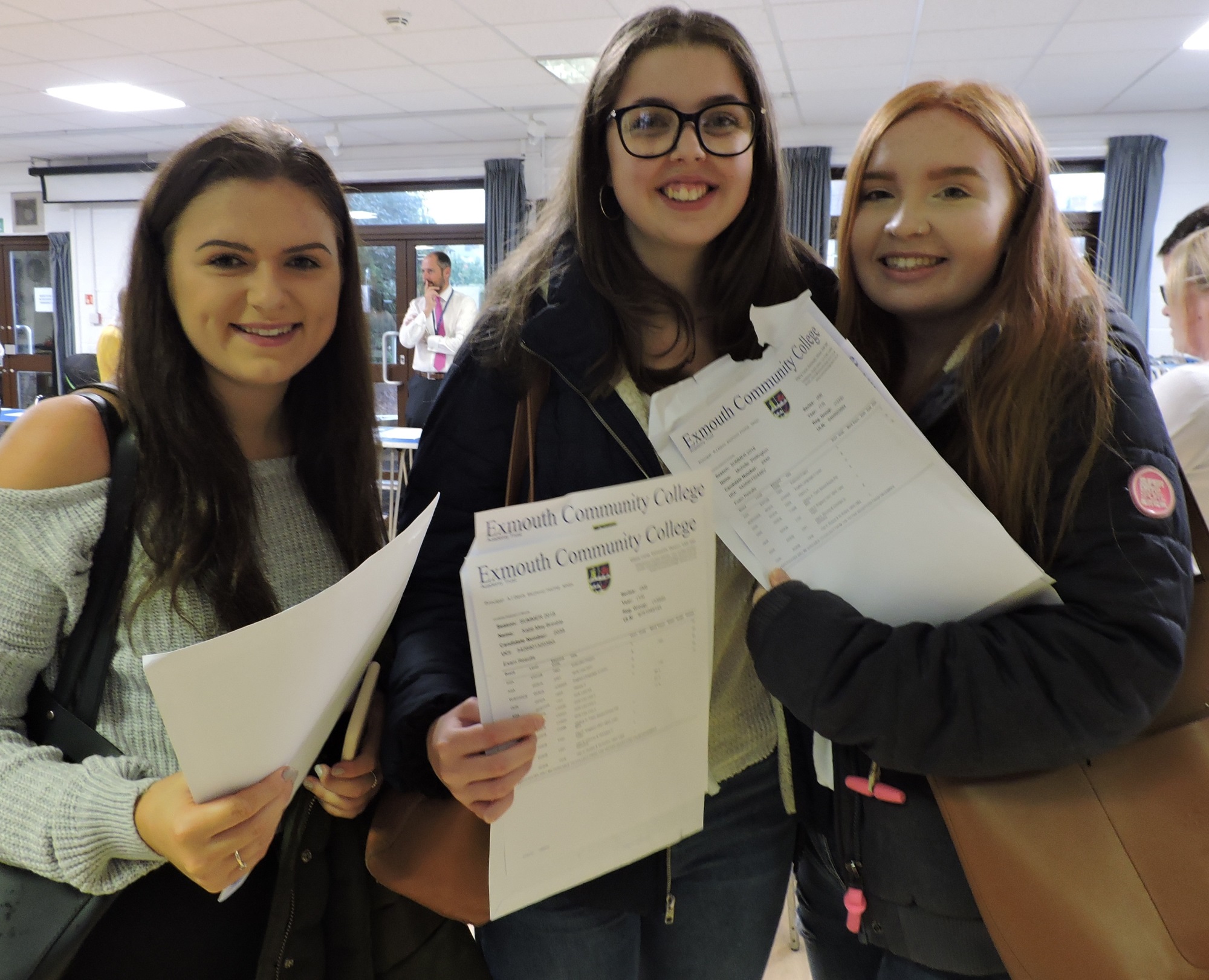 Overall progress has improved considerably for students in English, Mathematics and in particular, Science, where the department posted great results for both separate Sciences and the Double Award Science course.
A 5% increase to our overall English and Maths strong (Grade 5+) GCSE pass rate which we expect to be above both the Local Authority and National figure.
The English Baccalaureate suite of subjects which includes, amongst others, Computer Science, Geography, Modern Languages and History made significantly more progress than last year.
Given the increased difficulty of the new GCSE examinations we have been particularly pleased with progress of higher ability students.
Many students achieved the new highest grades of 7, 8 and 9, however, four students achieved not only these grades, but achieved thirteen Grade 9's between them, which is a truly amazing effort given the level of challenge in the new GCSE courses.
Really pleasingly, the progress of students with low, middle and higher prior attainment all increased significantly from last year, with the biggest improvement being seen in our students who had the lowest attainment on entry which is a fantastic achievement for them.
As ever, within our very broad curriculum offer across Humanities, Expressive Arts, PE, Dance, Child Development, Media Studies, Technology, Business Studies and RE, we saw stunning achievements at departmental level from 34% of students in RE achieving a Grade 7 or more to 77% of students in Dance achieving a Grade 5 or more.
"The students have worked hard to achieve results like these. Students this year, have had the challenge of new style, more demanding GCSE exam papers across a wider range of subjects, with the exam element of the qualification increasing considerably.

As a Community College, we are always focussed on celebrating the success of all students whatever their ability levels and we know that for some students in this year group, just sitting the exams was a major achievement of which they should be very proud."

Andrew Davis: Principal
KS4 Results 2018
P8 Score -0.22
A8 Score 44.7
Entering EBacc 16%
EBacc Average Point Score 3.74
Grade 5 or above in English and mahts GCSEs 46%
Staying in education or entering employment 94%
https://www.compare-school-performance.service.gov.uk/school/136612/exmouth-community-college/secondary
"The staff here help you because they really want you to do well... they have always treated me as an individual and guided me to success in my exams."