Payments and Assistance
The College has teamed up with sQuid to deliver a biometric, fingerprint based, cashless payment system. Students can use the system to pay for things at the College food outlets and for other things at College as well. If students/parents do not wish to use fingerprint recognition, a PIN system is available on request. Parents can be safe in the knowledge that money is spent at school and students won't have to worry about carrying cash. New Parents/Carers will be informed about the system with an explanation as to how it works.
Payments to College must be made through your child's sQuid account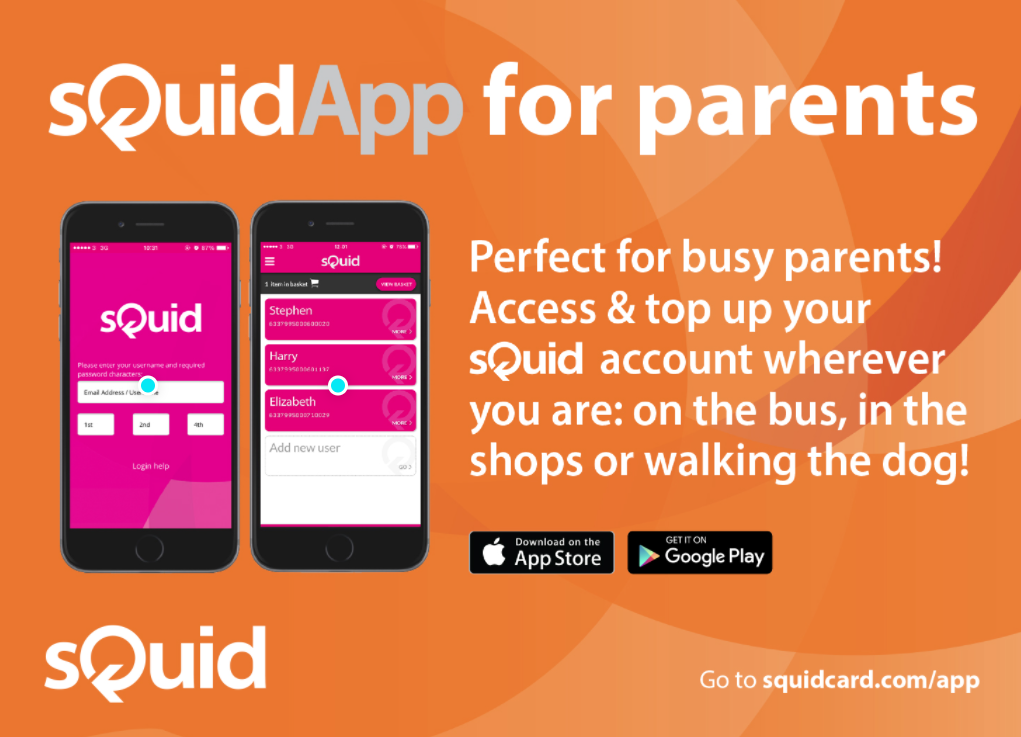 Non-Statutory Assistance
Help with expenses - If you aren't able to afford to pay for a trip, and you receive Income Support or Family Credit, the College may be able to help.
You should contact the appropriate Senior Teacher of the Key Stage in which your child is present. Letters regarding trips/events will make it clear what support is available and how to claim it. If Parents/Carers have evidence that they are in receipt of certain benefits they will be exempt from paying the cost of board/lodging.