New and Recommended Books
New Books
All our new books will appear on the Library Web App page which you can access through RM Unify, if you click on it, all the latest books will appear.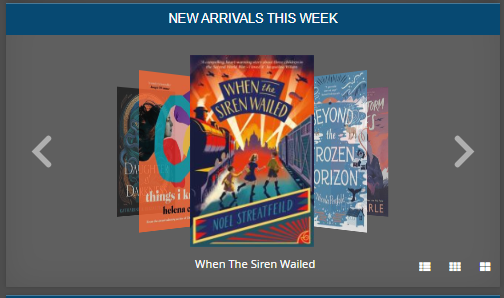 Three Reasons to Read Graphic Novels

1. Graphic novels are full of text. Yes, they are full of drawings, illustrations, and sometimes photos, they also have text that readers must actually decode, analyse, and comprehend.
With graphic novels, readers still follow plots and character development. They must understand cause and effect, and they must learn about perspective, leading to improved comprehension.
2. Graphic novels are engaging, especially for reluctant readers. The combination of text and pictures can be particularly captivating, providing context for stories that kids might not completely understand otherwise.
3. Graphic novels are high-quality reading material. Just like traditional novels, graphic novels have exciting and complex plots, characters, and conflicts. The plots have twists and turns. Characters are developed and dynamic. Conflicts are presented, unwound, and resolved like they are in other texts. The only difference is that graphic novels have more images to support the development.
To find our graphic books go to the Web App page and search 'graphic', it will bring you up all the graphic books in the library, see the picture below: