2021/22: A look back at last year in the Library
Top Ten Success for Exmouth Reading Champions
​Two Exmouth Community College teams had Top 10 success at the Regionals for the National Reading Champions Quiz. The teams were formed from Year 7-9 students who had either been put forward by their English teachers or were identified by the librarians as prolific readers.
We initially had 25 students who attended the first training session after school and then for another two further sessions, before they were narrowed down to the final 12. The event itself lasted over 2 1/2 hours and took the format of a live quiz via Zoom. There were 10 rounds of questions including; picture, illustrator, anagram, and video rounds, which required a vast breadth of literary knowledge, including classics by Tolkien and C.S. Lewis to current authors R J Palacio and David Walliams.
Yoto Carnegie Greenaway Awards
The Yoto Carnegie and Kate Greenaway Medals are the UK's longest running and best-loved children's book awards, recognising outstanding reading experiences created through writing and illustration in books for children and young people.
This year at Exmouth Community College we are shadowing both the Carnegie and Greenway Awards. We have a Year 9 Carnegie and Cake Shadowing group who were put forward by their English teachers as potential participants. This group will meet weekly to discuss the books and prepare a presentation on their chosen books, championing why the book should win.
Our Greenaway group is a Year 7 class who have been chosen to shadow and champion a Greenaway nominated book, this is an exciting opportunity for them to participate.
They shortlisted books are below, any student who wishes to can also read and review the books, which will be available in the library.
https://carnegiegreenaway.org.uk/yoto-carnegie-medal-shortlist-2022/
Miles of Magic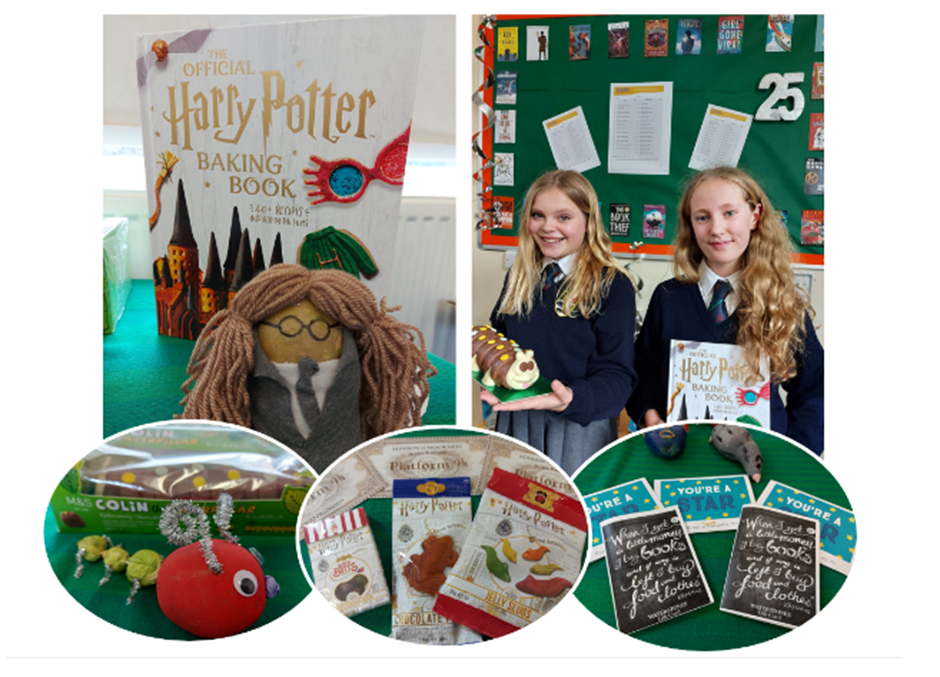 March 2022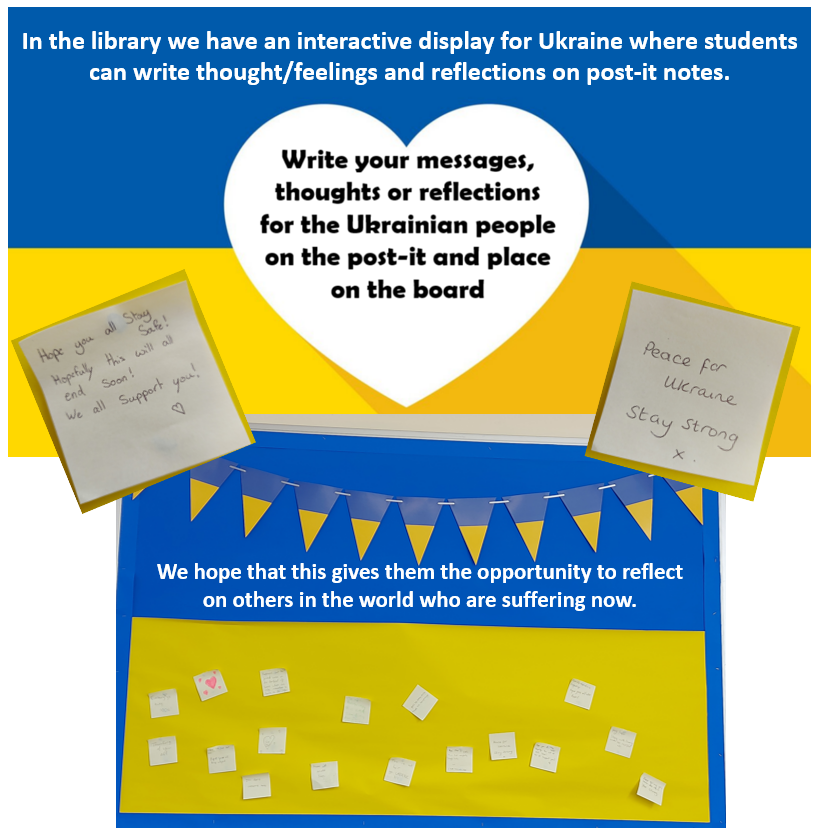 To all the winners of the World Book Day competitions
We had a huge amount of entries and enjoyed reading about some of your favourite books and who you would invite as a dinner guest.
'My favourite book is Wonder is it about a story of a boy who overcame bullying . . . . It's a really inspiring story.'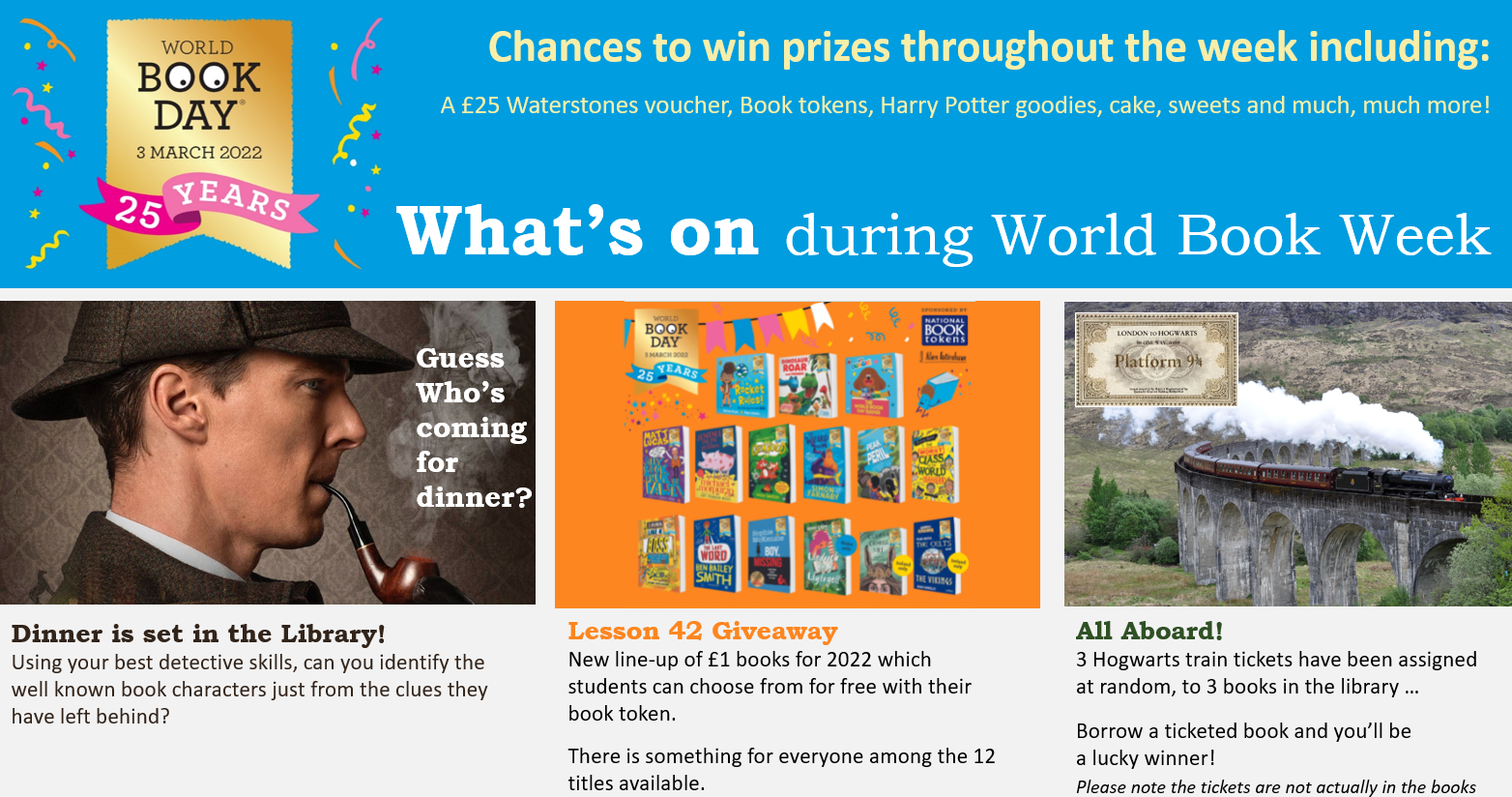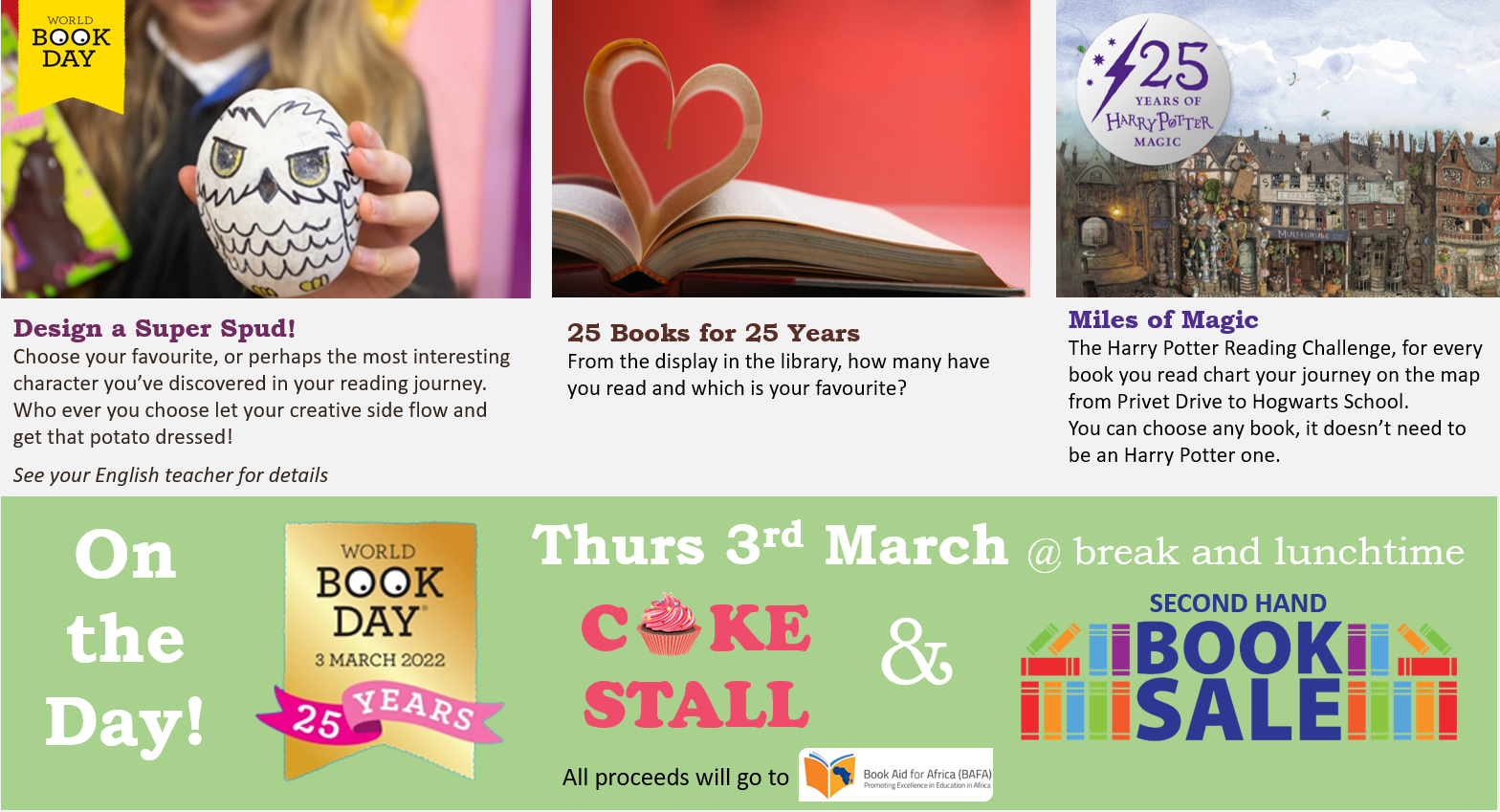 February 2022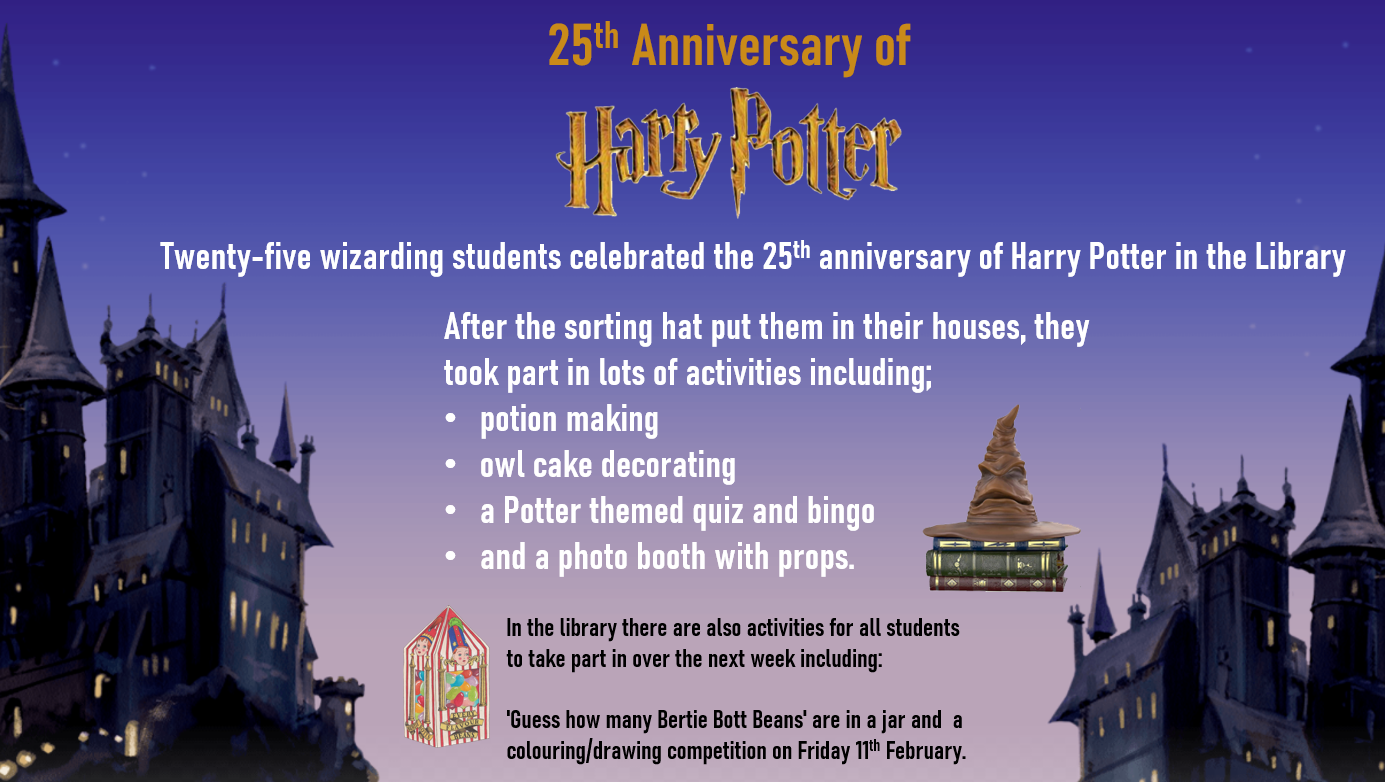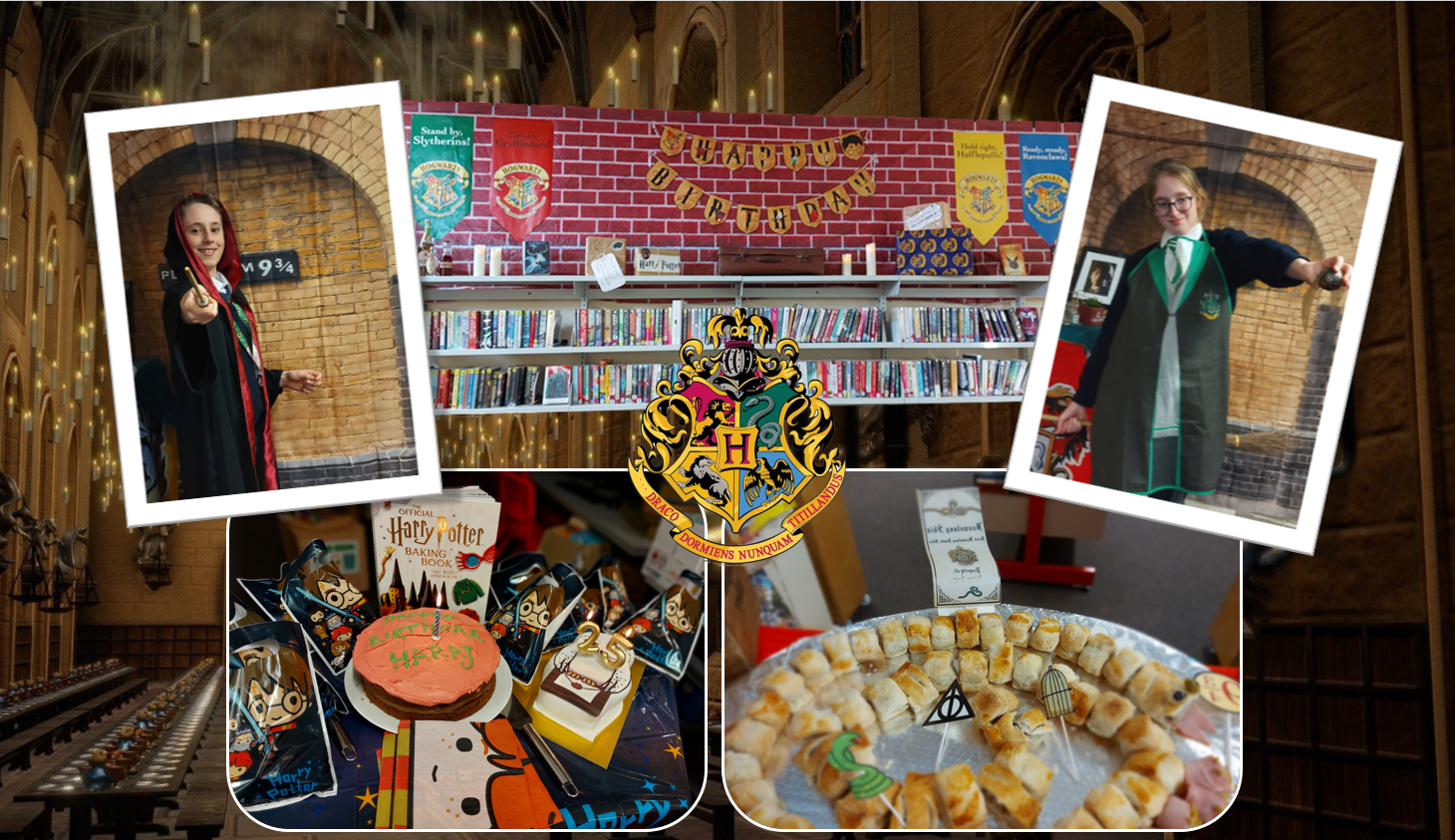 January 2022
Holocaust Quiz Results - the following students won a commemorative badge and goody bag for their top quiz entries!
Congratulations to the three winners!


Visit the library this month:
See our display on the Holocaust, for the Memorial Day. The display includes images, facts, books and an opportunity for students to reflect on the Holocaust and genocide through writing their thoughts and feelings for the victims and survivors.
More information on Holocaust Memorial Day can be found here
Holocaust Quiz (available from the library shortly) Win a special Memorial Day pin badge. Closing date 25th January.