2020/21: A look back at the library
March 2021
Book of the Month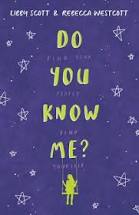 Tally is autistic and proud. She used to feel like she had to hide her autism, but now Tally is determined to make sure people see who she really is. But now Tally has a new worry - her school trip. And that means new places, new people and new challenges. She quickly falls in with the popular girls and is grateful that they don't make a big deal about her autism, but it's not long before Tally realises that, while the girls are popular, they aren't very kind. With a jolt Tally understands that she's not the only one who's been made to feel like she has to hide her true self. But will she find the strength to stand up for herself and the people she knows are being treated unfairly, or will she stay quiet? And will Tally ever find her people?
World Book Day 2021
World Book Day Events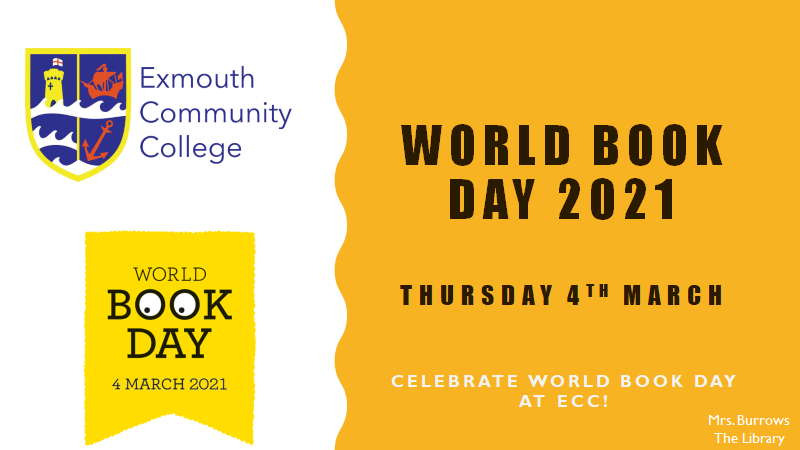 Which Free book will you chose?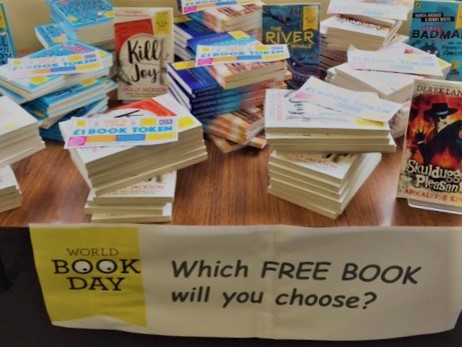 Let your teacher know which free World Book Day book you would like-limited supply!
Kill Joy-Holly Jackson
Apocolypse King-Derek Landy
Little Bad Man-Humza Arshad
The River Whale-Sita Brahmachari
20 Fantastic Football Stories-Alex Bellos
Skysteppers-Katherine Rundell
Mrs burrows delivered a brand new, free book and bookmark to every child at Happy Days Nursery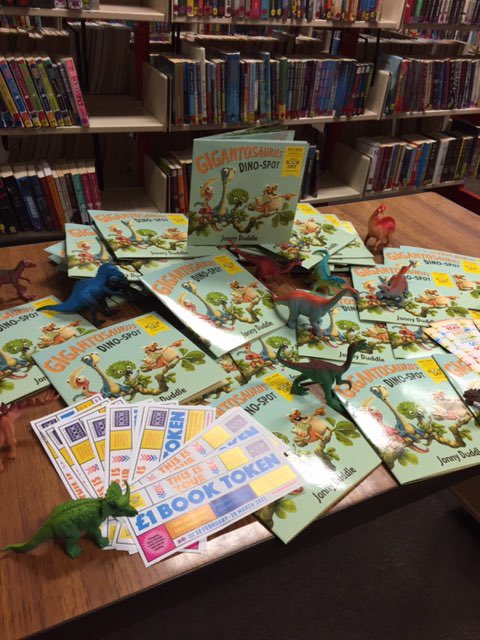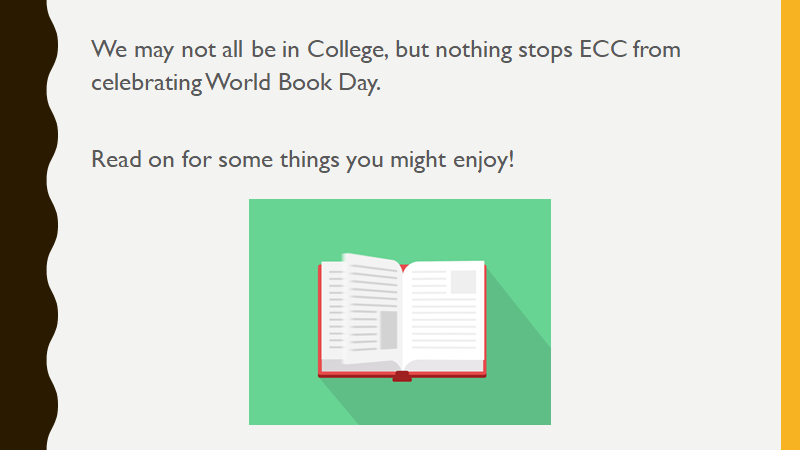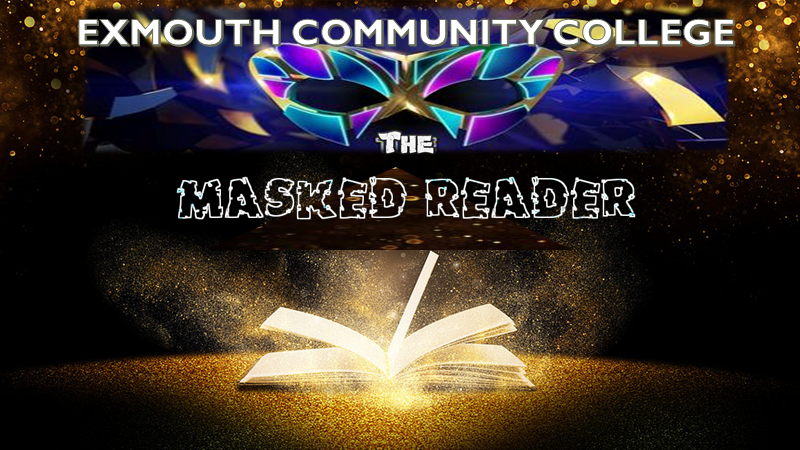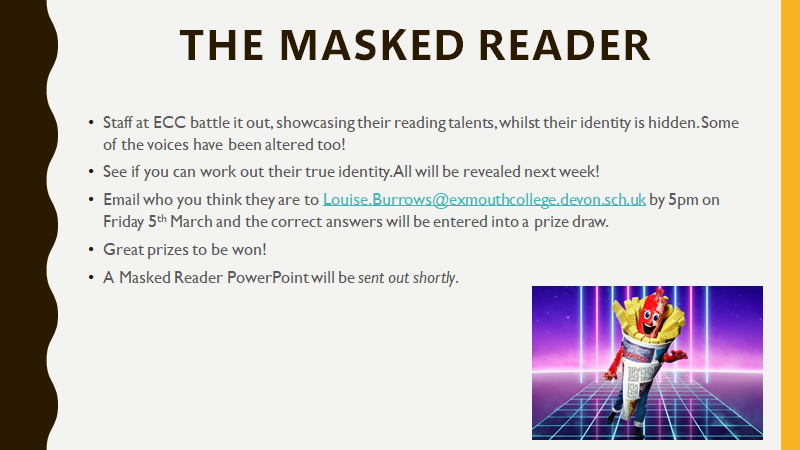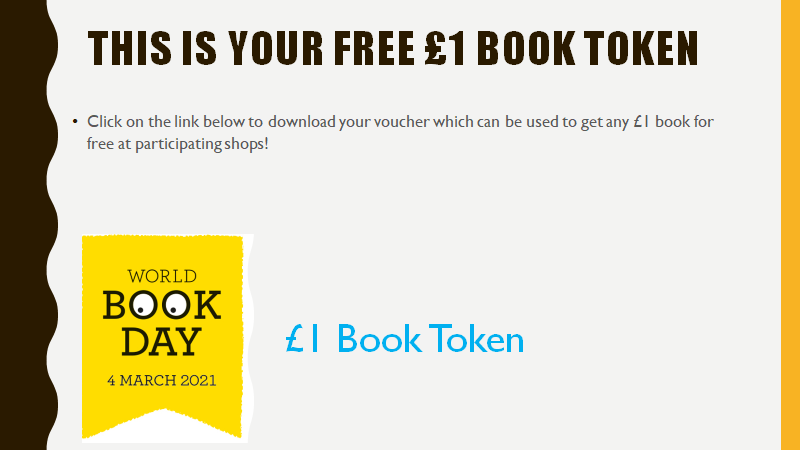 https://www.worldbookday.com/wp-content/uploads/2021/01/booktoken_SecondaryUK.pdf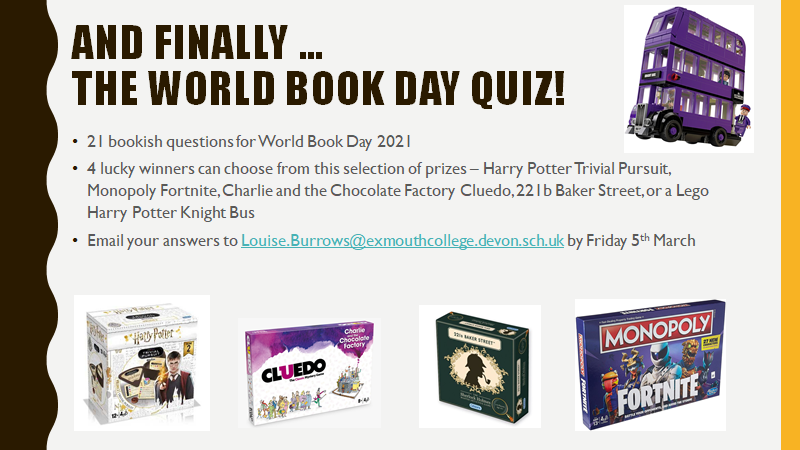 Click below for a question sheet
https://www.exmouthcollege.devon.sch.uk/attachments/download.asp?file=690&type=pdf
A virtual visit from best selling author Chris Bradford to celebrate World Book Day 2021.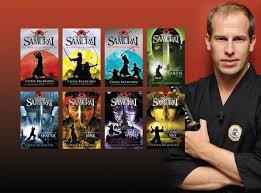 February 2021
Book of The Month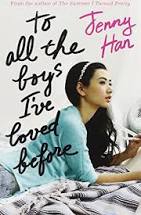 Lara Jean keeps her love letters in a hatbox her mother gave her. One for every boy she's ever loved. When she writes, she can pour out her heart and soul and say all the things she would never say in real life, because her letters are for her eyes only. Until the day her secret letters are mailed, and suddenly Lara Jean's love life goes from imaginary to out of control. #keepreading
January 2021
Book of The Month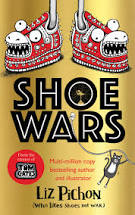 The brand new, laugh-out-loud, spectacular, stand-alone story from multi-million-copy bestselling author, Liz Pichon. #keepreading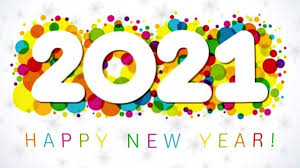 December 2020
AR News
Despite a really difficult term for all our students, since September you have read 4301 books...
that's 234,738,714 words!
We have 15 Word Millionaires- special congratulations to Jeremy who has read
4,379 899 words and Kiyan who isn't far behind on 3,766 636 words.
Well done students at ECC we are proud of you!
Happy Holidays and Keep Reading!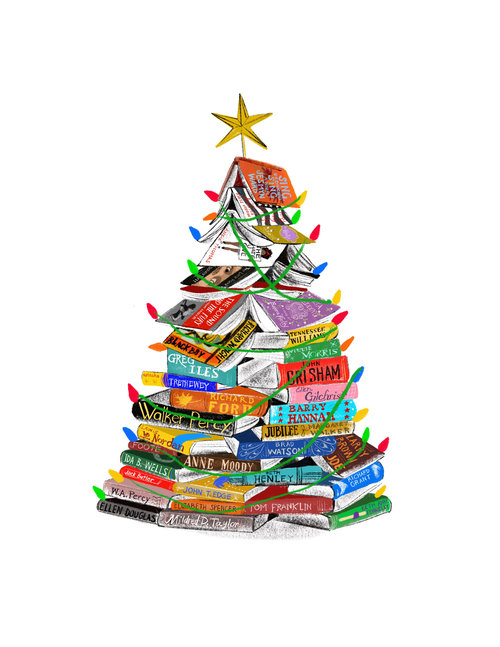 Christmas has arrived in the library!
Visit on your year group's designated day and check out the Harry Potter Tree!
Year 7-Mondays; Year 8 Tuesdays; Year 9 Wednesdays; Year 10 Thursdays, Year 11 & P16 Fridays.
Book of the Month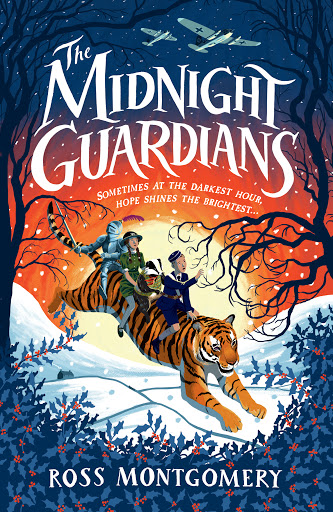 In Blitz-bombed London, Col's childhood imaginary friends – a six-foot tiger, a well-dressed badger and a tiny knight – suddenly spring to life to help him in the quest to save his sister in this heartfelt story of enchantment and hope.
November 2020
AR News
We are proud to announce the several students reached over 450 AR points during the last academic year. They are all receiving tickets to go bowling at Exmouth Ocean! Congratulations to you all and many thanks to @Oceanexmouth for their continued support of our reading scheme.

Book Of the Month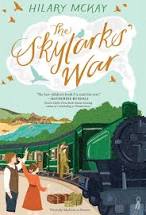 Our book of the month to commemorate Remembrance Day is 'The Skylar's war, An evocative and heart-breaking novel of family and friendship in wartime from Hilary McKay.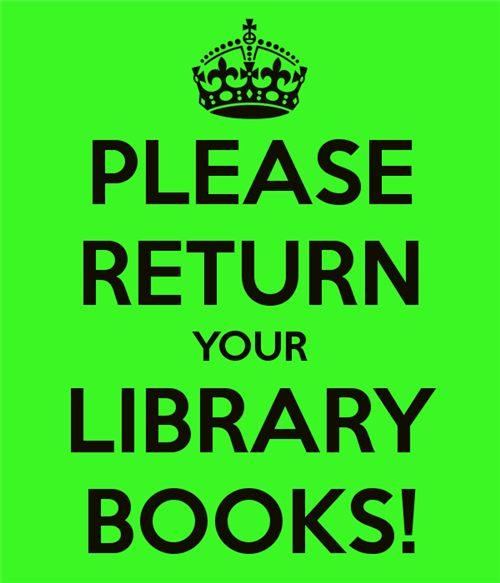 We have hundreds of books that are overdue. Please return them to the book boxes located outside the library and in the English block.
October 2020
AR News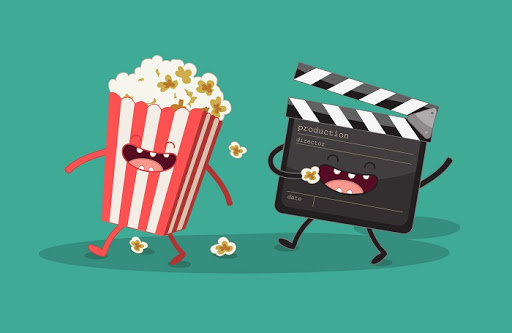 Well done to the 54 students who achieved the 'Movie & Popcorn' reward on the AR scheme, we hope you enjoyed your slightly delayed prize 🙂 Keep reading & quizzing and it could be you next year! 📕
September 2020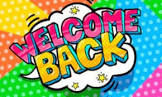 Welcome Back Everyone!
We are that sorry that the library is temporarily closed, services will be resumed as soon as possible, please check this page for regular updates.
Please continue to read your books from home.
Students in years can also download e-books to digital devices via the Sora app on
https://exmouthcollege.rmunify.com
There are hundreds of titles by your favourite authors to choose from!
Your log in is:
Name.Surname
Password:
Date of birth ( DDMMYYYY)
Click on the link below for help on getting started with the Sora app.
https://help.overdrive.com/en-us/2220.htm
Book of the Month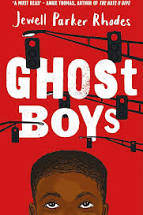 A heartbreaking and powerful story about a black boy killed by a white police officer, drawing connections with real-life history, from award-winning author Jewell Parker Rhodes.
July 2020

Although we are very disappointed that we can't bring authors into school because of social distancing restrictions, in partnership with Budleigh Literary Festival we are bringing you a series of virtual author visits in September.
And there is something for everyone!
Have a look at their profiles below and, to be in with the chance of winning a signed copy of these brilliant books, send your questions for them by 3pm Friday 17th July to:
louise.burrows@exmouthcollege.devon.sch.uk
Onjali Q Rauf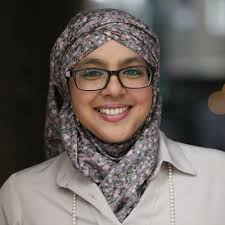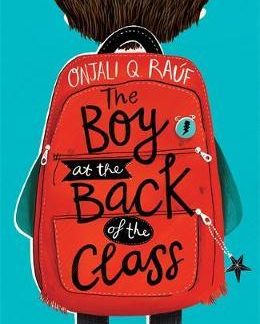 Onjali is an is a best-selling English author and the founder of the charity organisation Making Herstory, a women's rights organisation tackling the abuse and trafficking of women and girls in the UK. She has won the Blue Peter Book Award and Waterstones Children's Book prize.
Read more about Onjali and her books here:
https://www.booktrust.org.uk/news-and-features/features/2019/april/books-are-absolutely-crucial-in-getting-us-to-think-about-new-worlds-we-speak-to-the-award-winning-author-onjali-q-rauf/
Martin Brown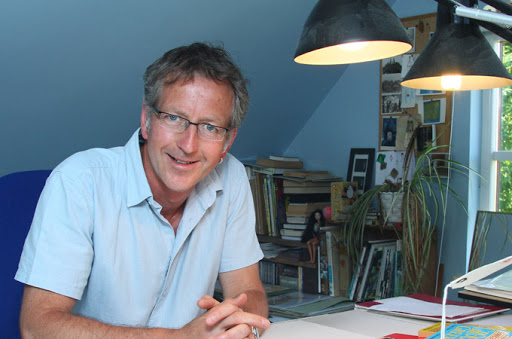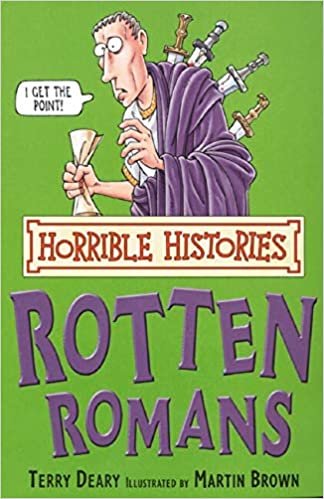 Martin draws the illustrations for Horrible Histories, but how did he get there?
He was born in Melbourne, Australia. Ever since he can remember he's been drawing. His dad used to bring back huge sheets of paper from work and Martin would fill them with doodles and little figures. Then, quite suddenly, with food and water, he grew up moved to the UK and found work doing what he's always wanted to do: drawing doodles and little figures!
You can read more about Martin and his books here:
http://horrible-histories.co.uk/awesome-author-and-illustrator#martinsection
Emma Carroll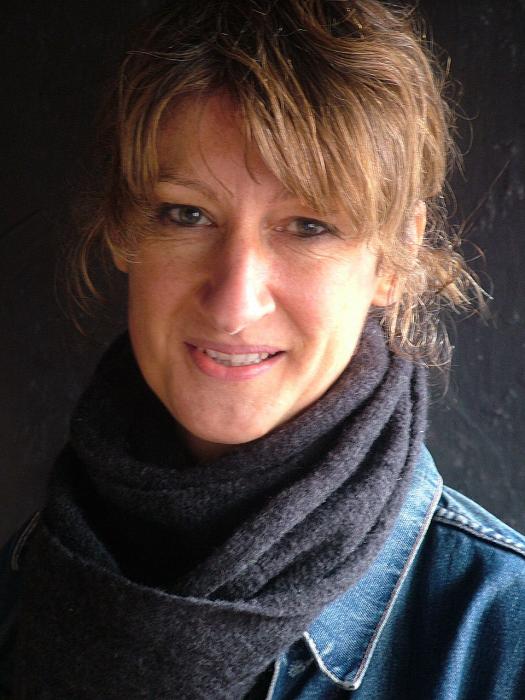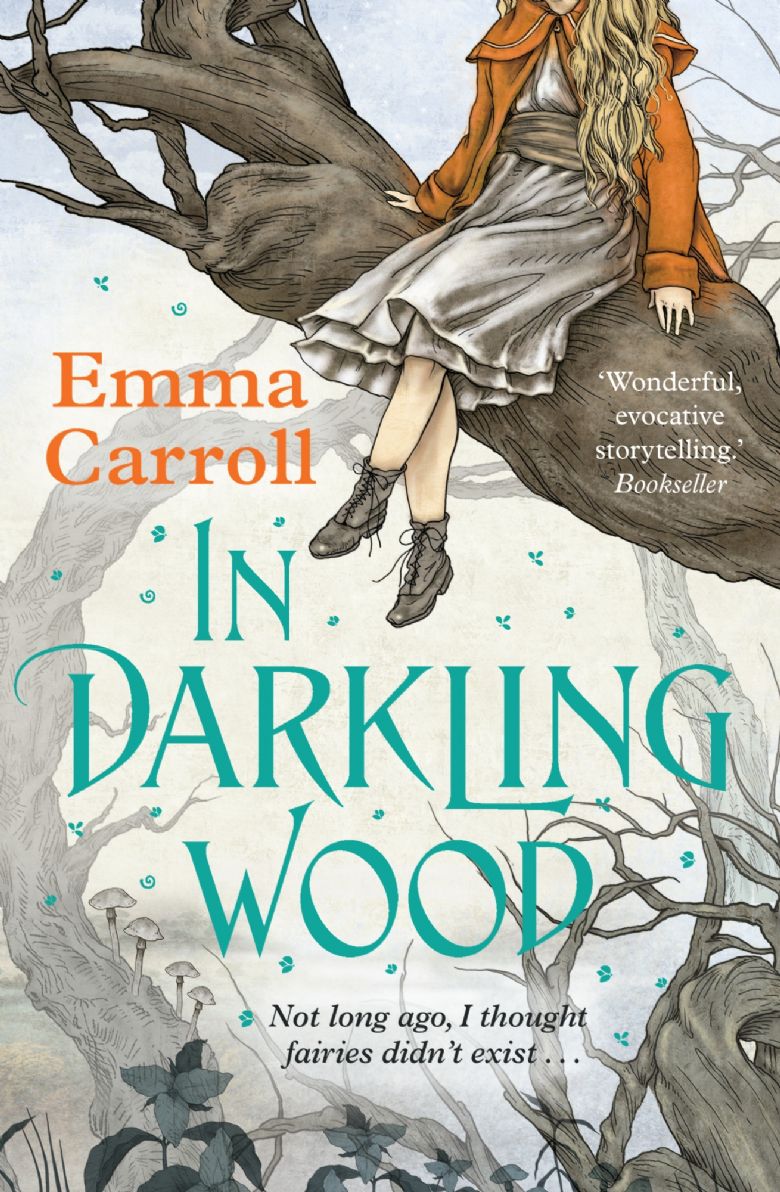 Emma has worked as a news reporter, an avocado picker, the person who punches holes into filofax paper and a secondary school teacher in Devon. Emma has been a vegetarian since the age of 11, is obsessed with snow, loves peanut butter, marmite and cucumber on toast and her dogs, Pip and Bertie, snooze next to her when she writes
Read more about Emma here: https://emmacarrollauthor.wordpress.com/
Alex Wheatle MBE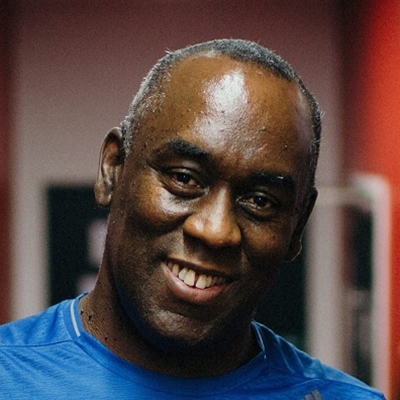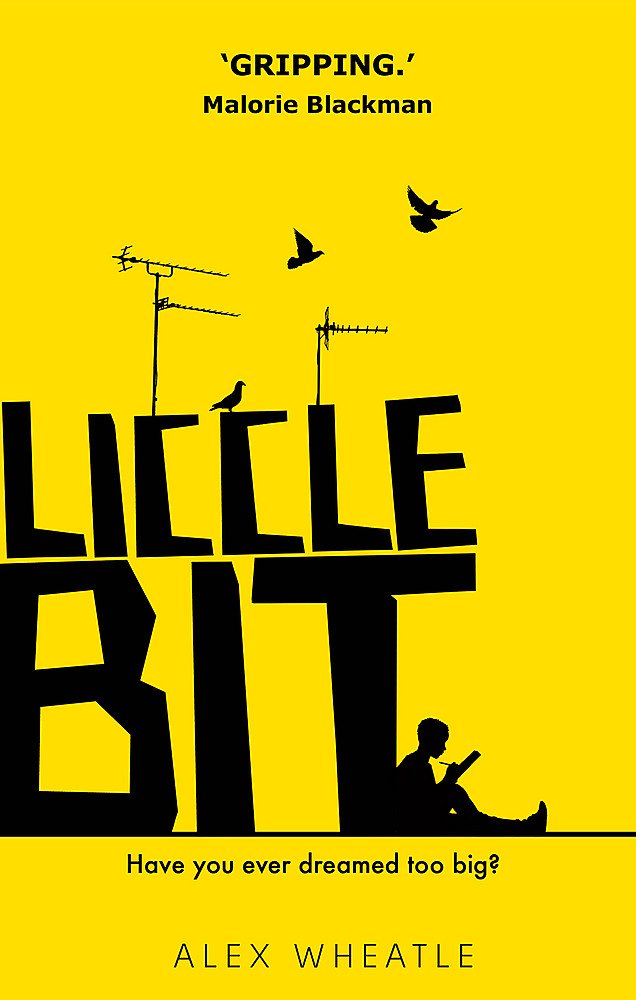 Alex is an award winning author and his bestselling series 'Crognton Nights' has recently been adapted for the theatre. We were very lucky when Alex came to visit ECC in 2019 and we are delighted to welcome him back for a virtual visit with year 9+ students.
Born to Jamaican parents living in Brixton, he spent most of his childhood in a children's home. He returned to Brixton in 1977 where he performed his own songs and lyrics under the name of Yardman Irie. He spent a short stint in prison following the Brixton uprising of 1981. Following his release from prison he continued to write poems and lyrics and became known as the Brixtonbard.
Read more about Alex here: https://www.alexwheatle.com/
Juno Dawson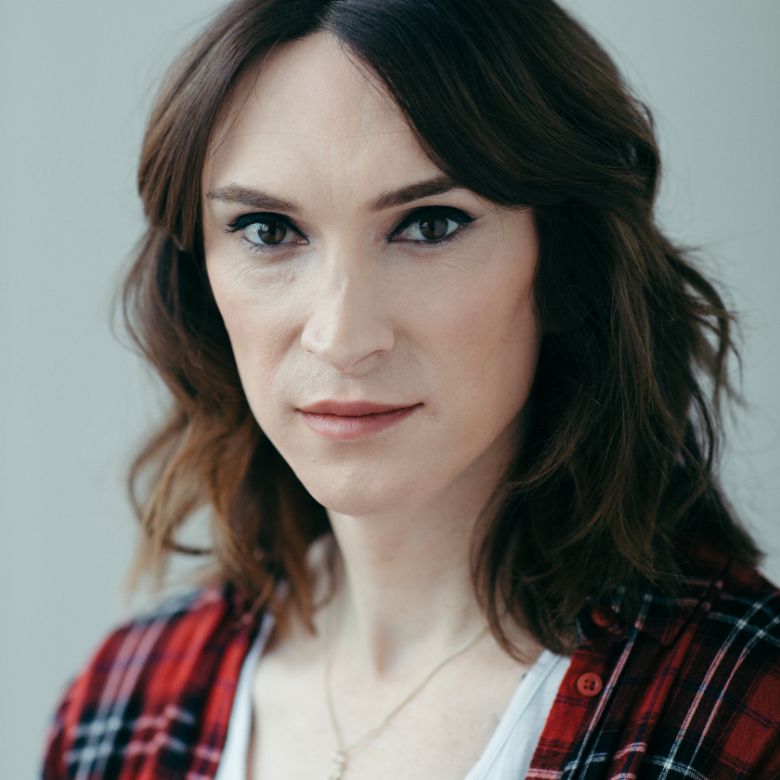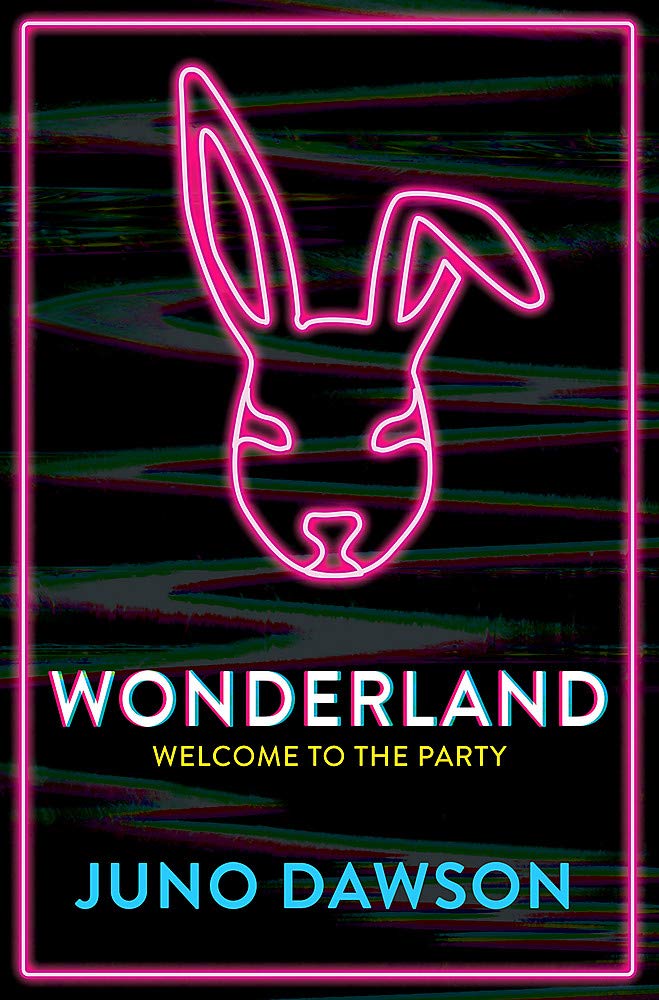 Juno is the multi award-winning author of dark teen thrillers. She has written 19 books, including 2 Doctor Who novels. In 2015 Juno came out as a transgender women and her books often feature LBTQ+ characters. Juno is an active advocate for the rights of LGBTQ+ community. Juno's virtual visit is for year 9+ students.
You can read more about Juno here: https://www.fantasticfiction.com/d/juno-dawson
Devon Clover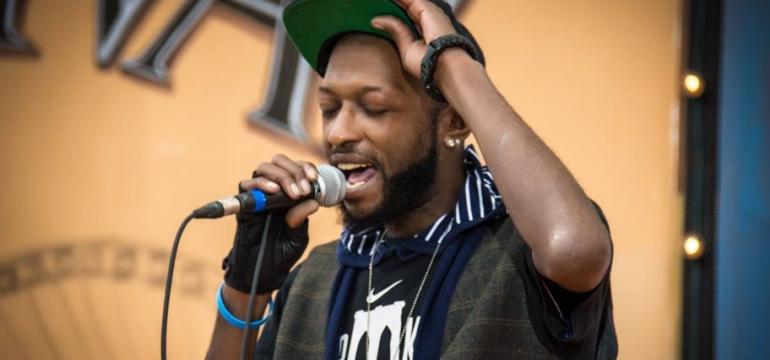 Devon is a Brooklyn-based rapper who produces hip-hop adaptations of Shakespeare's sonnets as 'The Sonnet Man'.
Devon was born and raised along with two brothers by his single Mum in Brooklyn. He was educated in the New York City Public School system and is a graduate of Ithaca College.
You can see Devon's work on his YouTube channel Sonnetman: http://sonnetman.com/
All students, including P16 have the chance of winning a signed book by Devon if they send in a question for him.
Book Of The Month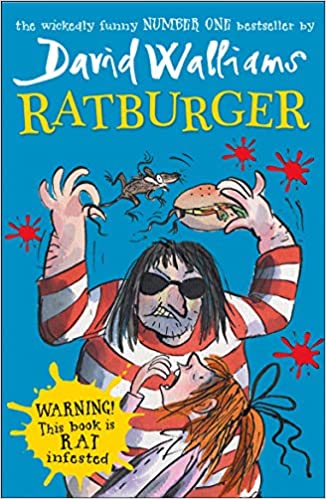 The fifth screamingly funny novel from David Walliams, the author that is being called 'the new Roald Dahl', Ratburger is not to be missed. Available for FREE on Kindle Unlimited!
June 2020
World Refugee Day
20th June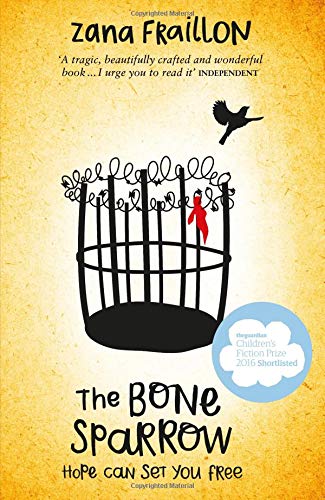 Perfect for fans of 'The boy in the Stripped Pyjamas', this novel reminds us all of the importance of freedom and hope.
#worldrefugeeday #stepwithrefugees
Carnegie Winner Announced!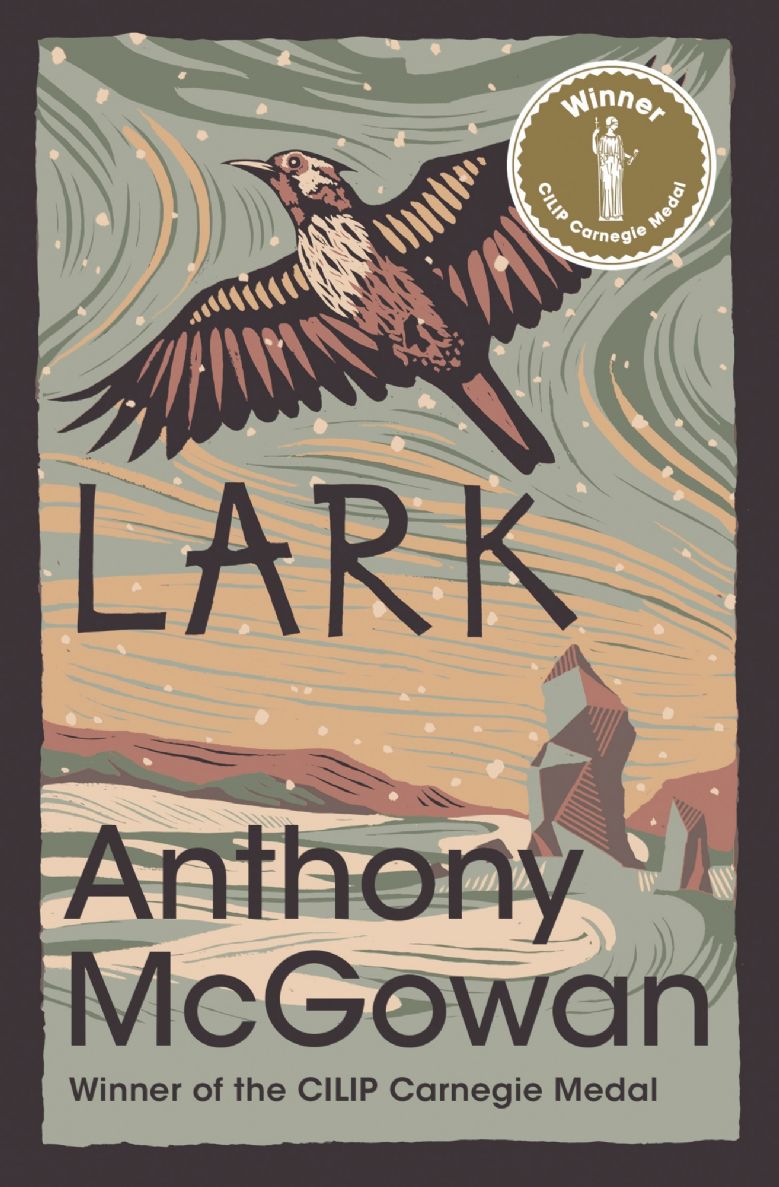 Congratulations to Anthony McGowan who has one this years competition with his novel 'Lark'
"Things are getting tense at home for Nicky and Kenny as they wait for a visit from their estranged mum. To escape, they go for a walk on the moors, taking their little Jack Russell terrier with them. But what should have been a laugh, a lark, turns deadly when the weather changes and they are caught in a blizzard"
Book of the Month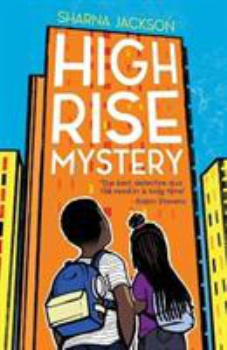 June Summer in London is hot, the hottest on record, and there's been a murder in THE TRI: the high-rise home to resident know-it-alls, Nik and Norva. Who better to solve the case? Armed with curiosity, home-turf knowledge and unlimited time - until the end of the summer holidays anyway. The first book in phenomenal new mystery series by Sharna Jackson.
May 2020

WE ❤️ BOOKS!
Simply click on the link the link
http://www.nationalbooktokens.com/schools
Book of the Month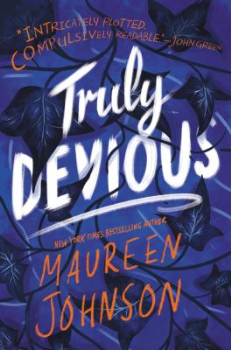 New York Times bestselling author Maureen Johnson weaves a delicate tale of murder and mystery in the first book of a striking new series, perfect for fans of Agatha Christie.
April 2020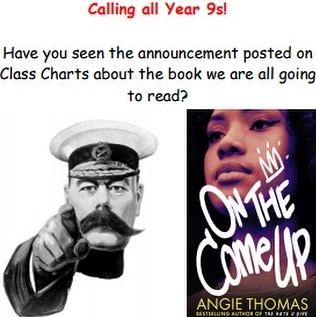 ECC is attempting to become the largest Carnegie Medal shadowing group ever, get involved and become a record breaker!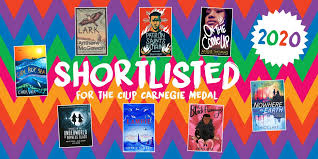 Carnegie Medal 2020 short list announced-how many will you read before the winner is announced?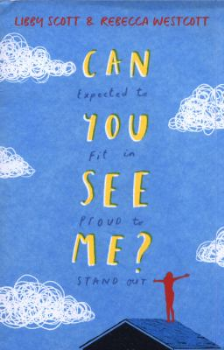 To celebrate National Autism Day- 2nd April- take a look at 'Can You See Me' on the library Eclipse home page, our book of the month.
March 2020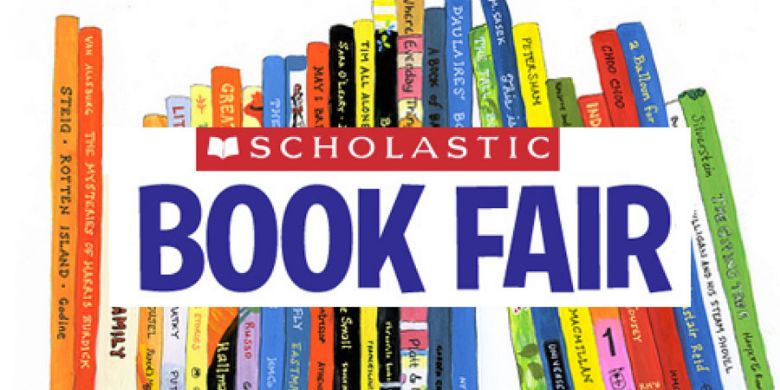 Many thanks to students who bought some book and stationary bargains at the book fair, ECC will receive £100 worth of free books!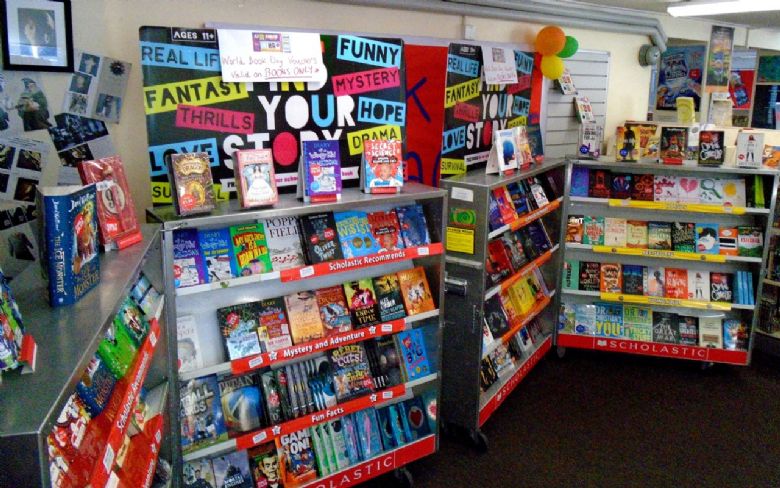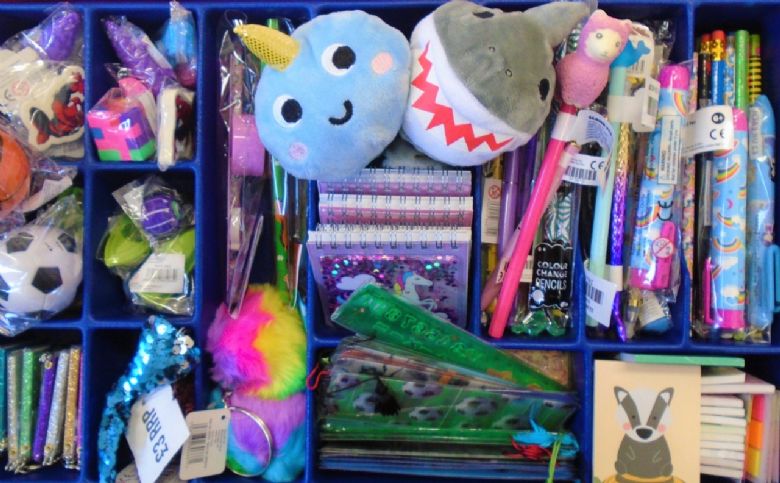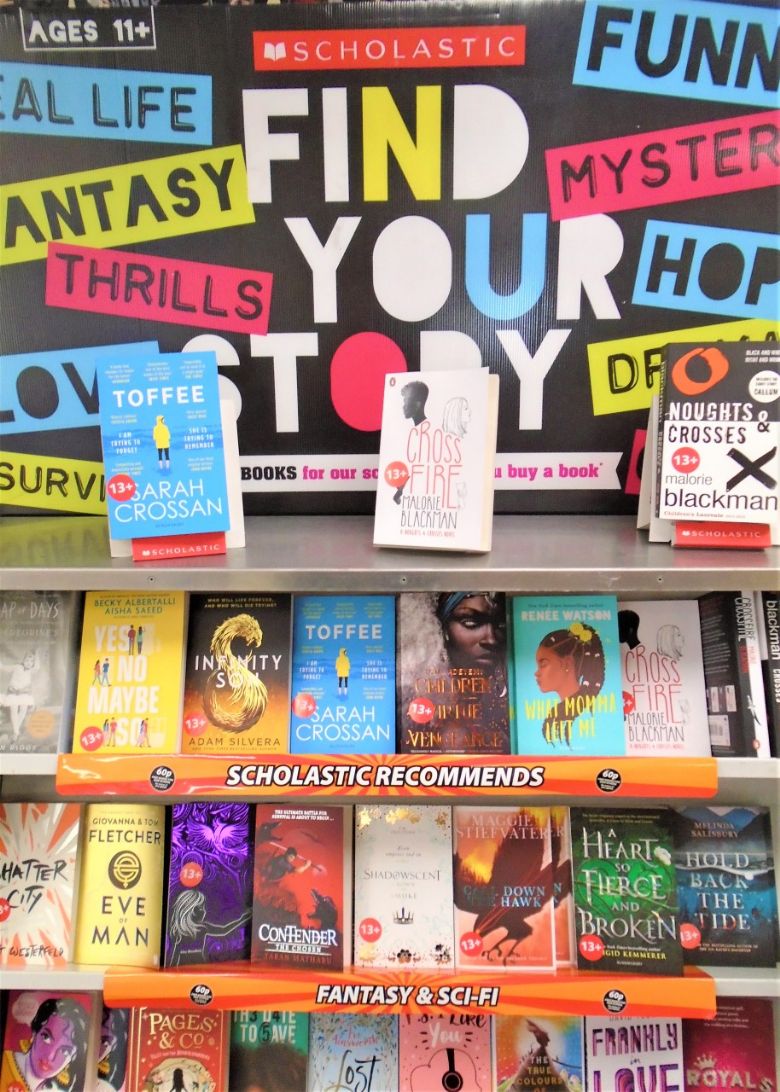 The Book Fair has arrived!
Use your World Book Day vouchers to receive £1 off book purchases from The Book Fair in the library Thursday 12th-Tuesday 17th March. The more you buy the more free books we earn for our school. Brilliant book bargains to be had!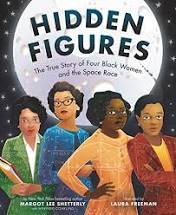 *Hidden Figures-ECC Library stats*
Since September:
Number or words read- 673,702,752
Quizzes taken- 16,715
Quizzes passed- 14,000
Books issued- 15,166
Absolutely incredible figures! Keep reading!
British Science Week 6-15 March 2020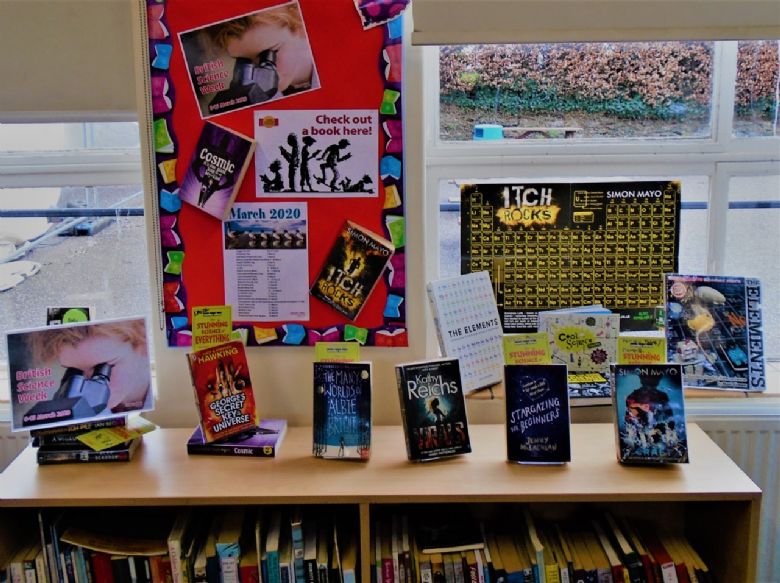 Fancy yourself as a scientist? We have plenty of books to give you inspiration!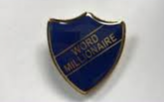 55 Yr7 & 8 students have received their word millionaire badges- Well done!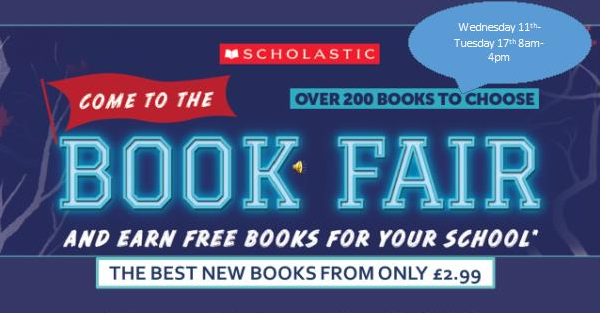 Coming Soon!
Scholastic Book Fair
Thursday 12th-Tuesday 17th March.
World Book Day 2020
ECC celebrates World Book Day in Style!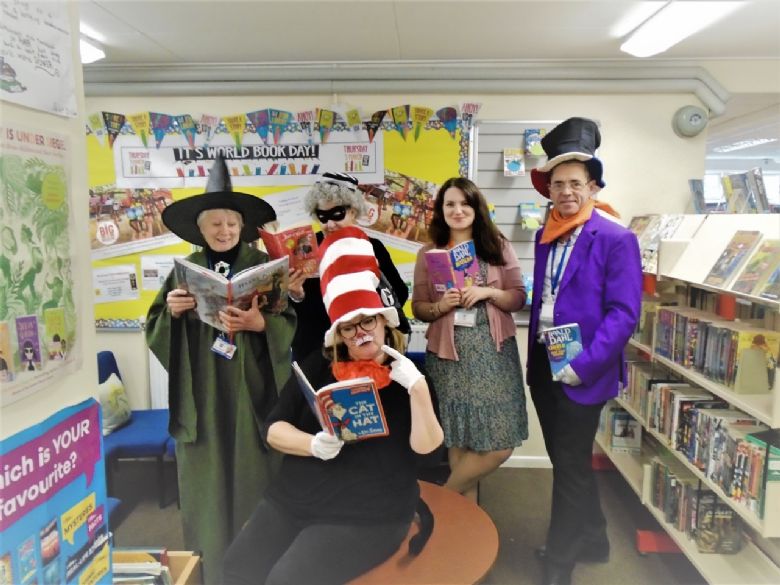 The library team relax with a good book before the celebrations get going.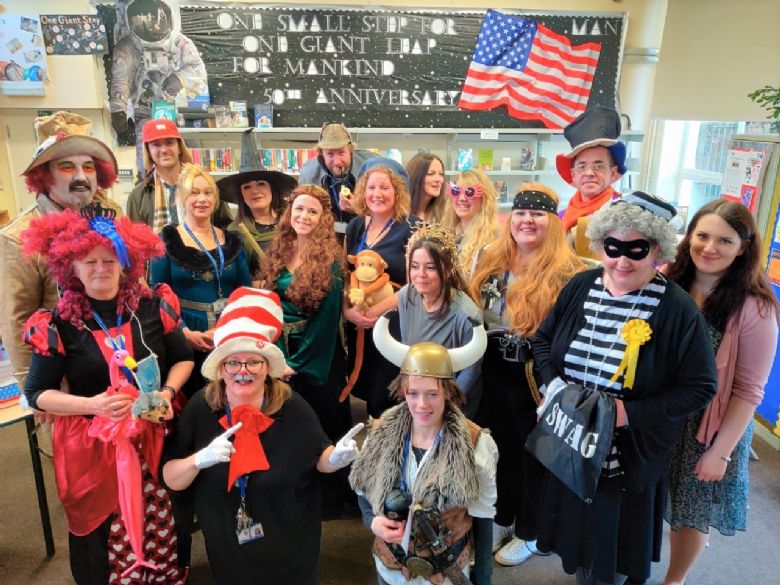 Mr Urmston (aka Mad Hatter), amid cheers from the students, won the competition for the English department teachers to dress as book characters. Mrs Messer cried 'off with his head' as she took 2nd place as the Queen of Hearts, and Gansta Granny (Mrs Burrows) grabbed the 3rd place rosette and made a run for it!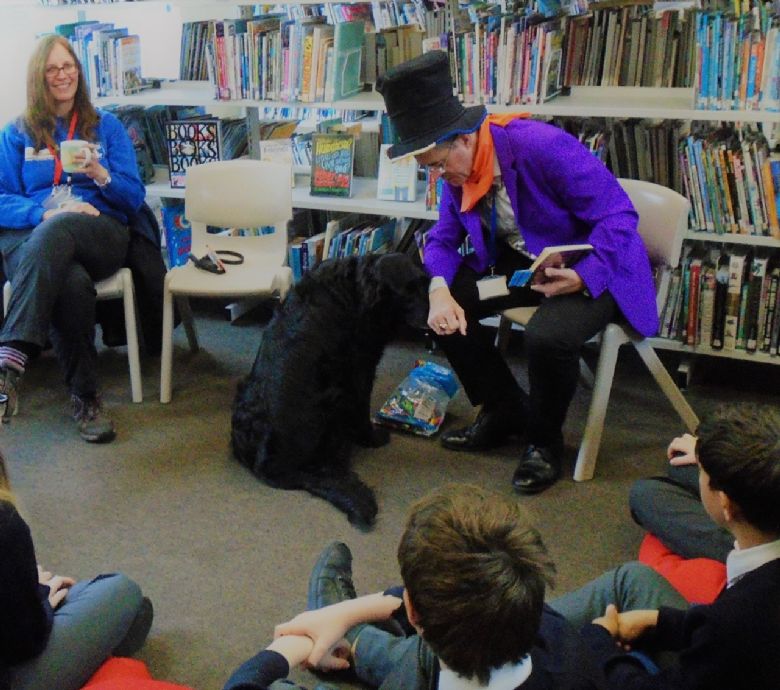 We had a very special visitor who was kindly brought in by Anne-Marie Coles of Guide Dogs South West. Lots of students made friends with the beautiful black Labrador who has been a guide dog for 7 years. She helped Willy Wonka ( Mr Waldron) choose some stories, which where enjoyed with a hot chocolate and cuddles with our new four legged friend! Many thanks to Anne-Marie for coming along today.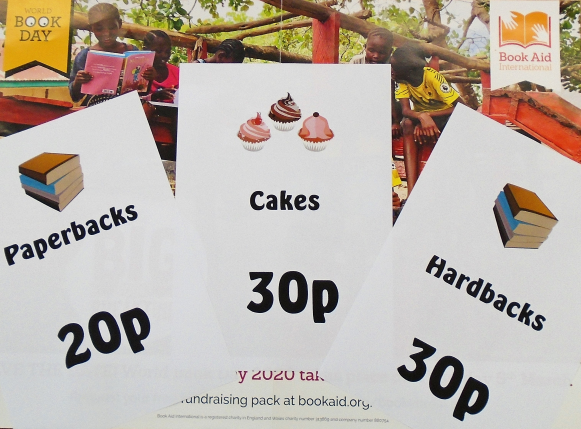 The Library held a giant cake and book sale in aid of Book Aid Africa during World Book Week. Many thanks to those who baked it, faked it and bought it, we raised a brilliant £112.50! Special thanks to our fabulous monitors who worked really hard during the busiest break time of the year!
February 2020
Visit your library...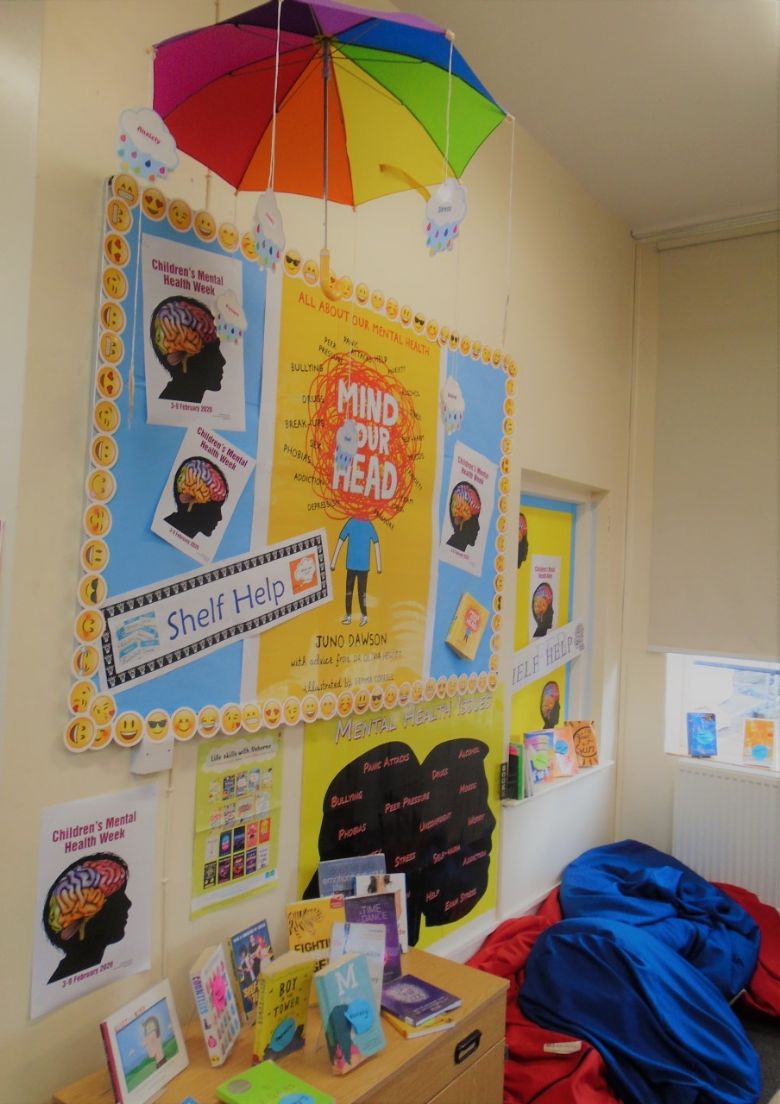 #shelfhelp #mentalhealth #childrensmentalhealthweek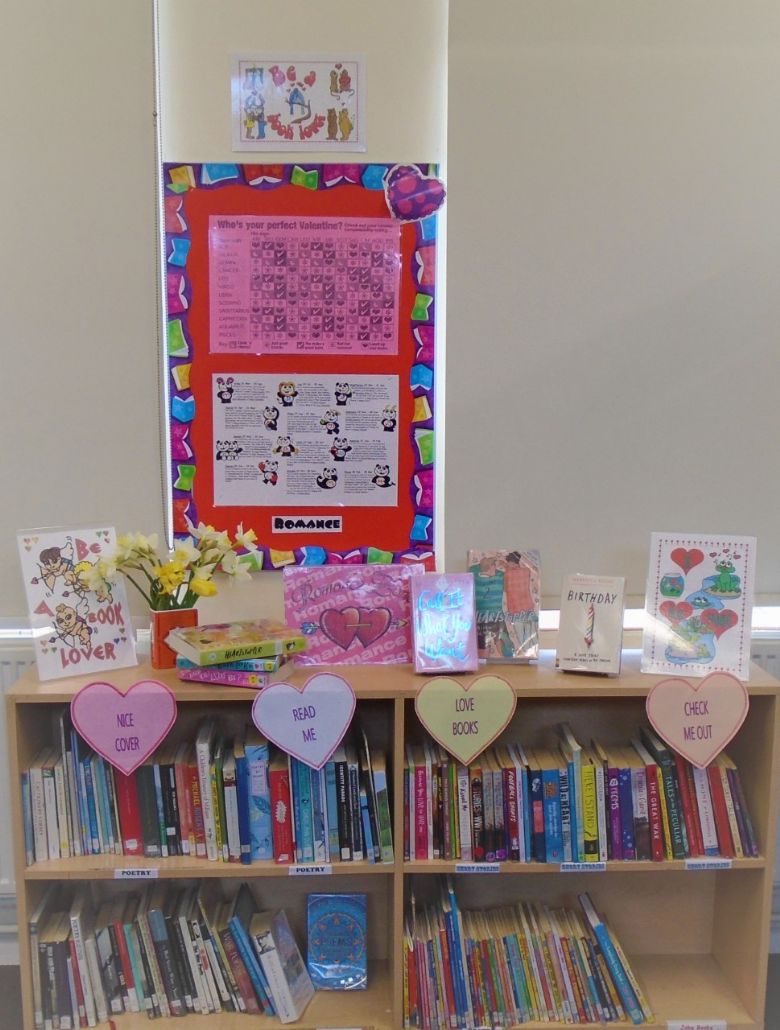 #valentinesday #lovebooks
January 2020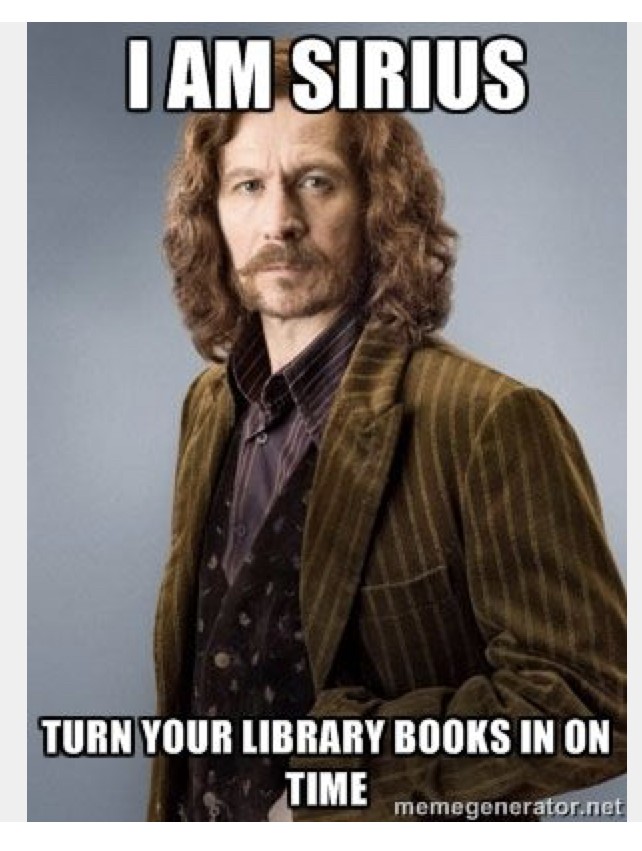 Please make sure you return/renew any resources that are overdue. You can pop them in the book boxes outside/inside the library or return them to the desk, thank you!
December 2019
Merry Christmas from The Library!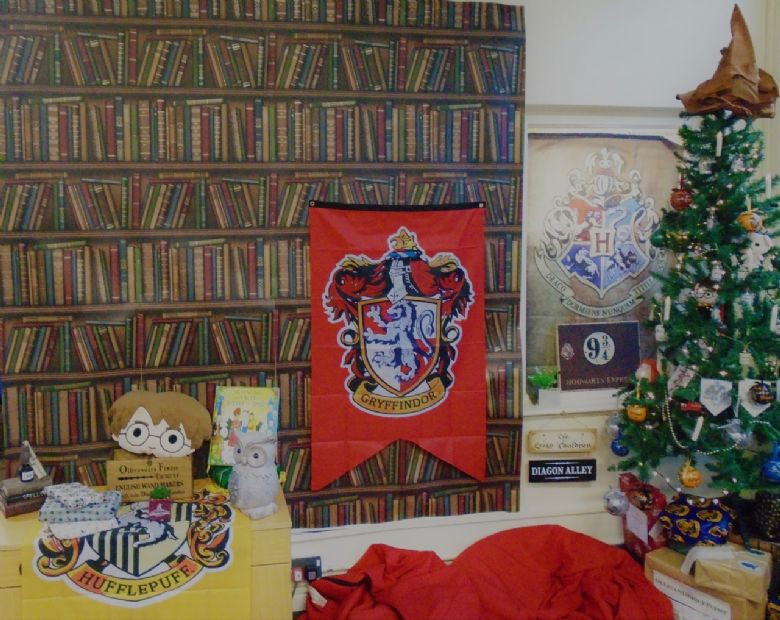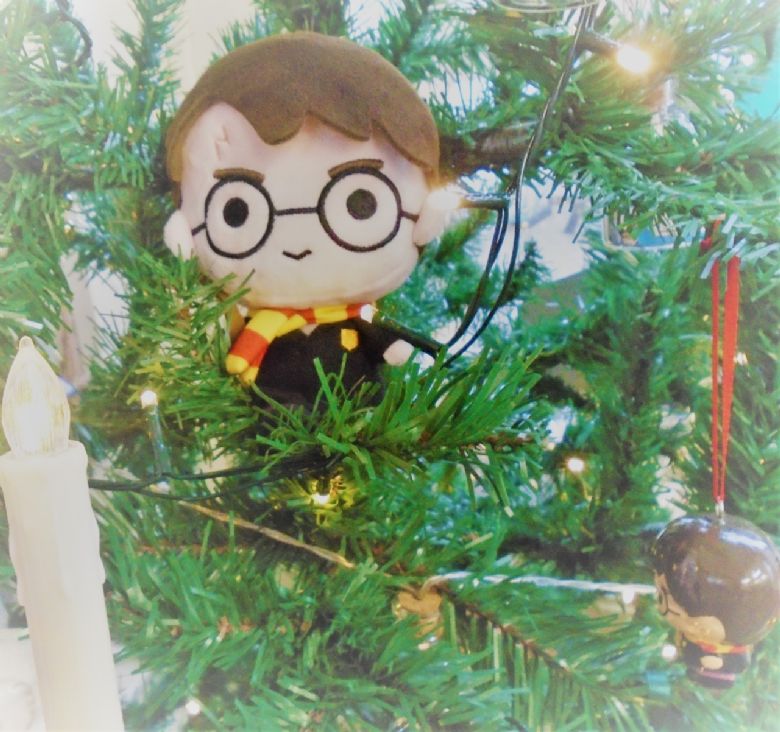 Go Potty over Potter this Christmas in the library! Pop in and check out our Sorting Hat Christmas tree!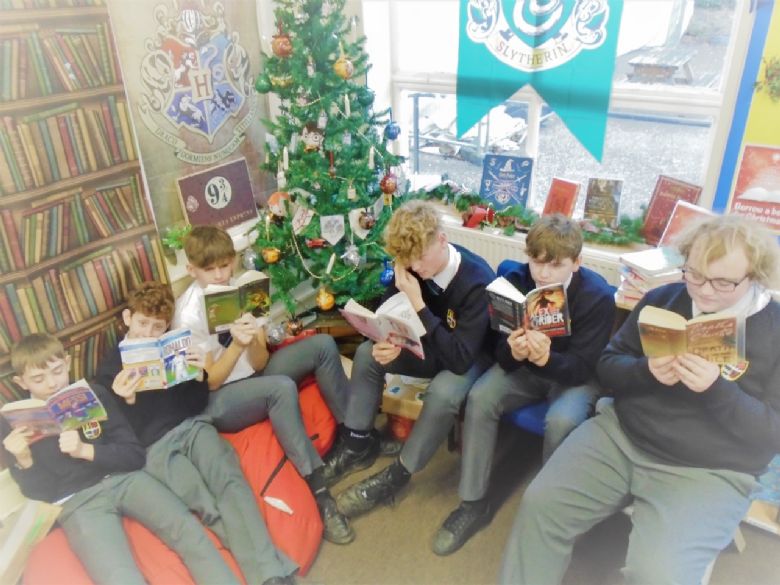 Miss Vowden's year 10 boys enjoyed some festive reading time #bookbrothers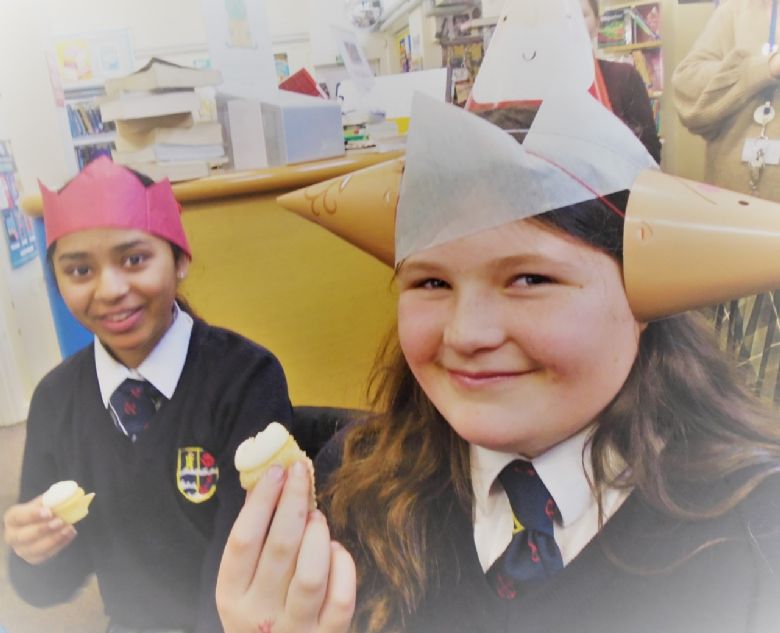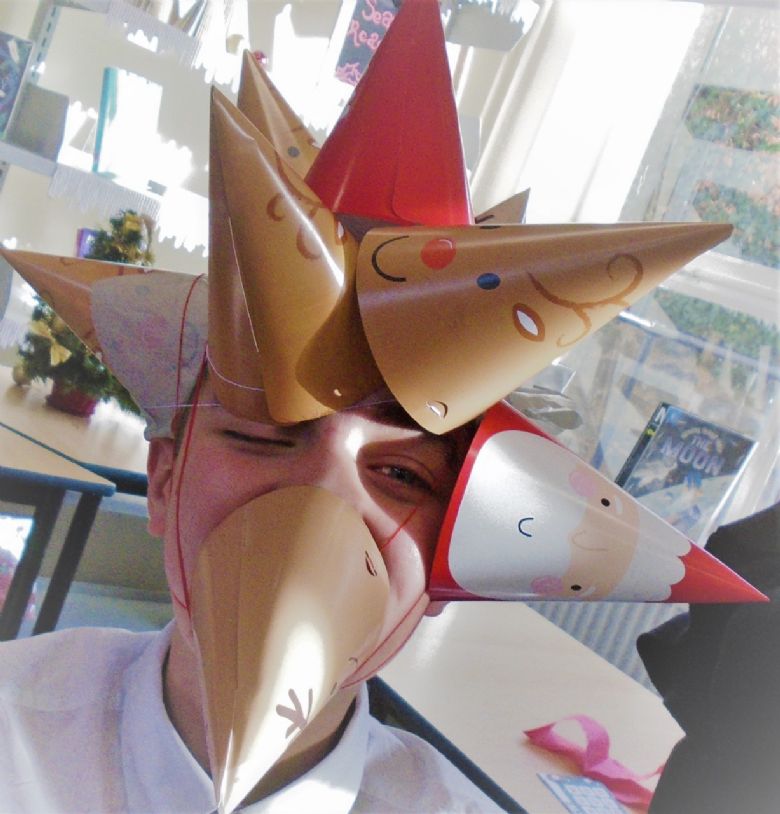 The library monitors were rewarded for all their hard work this term with a Christmas party, do you think they enjoyed themselves?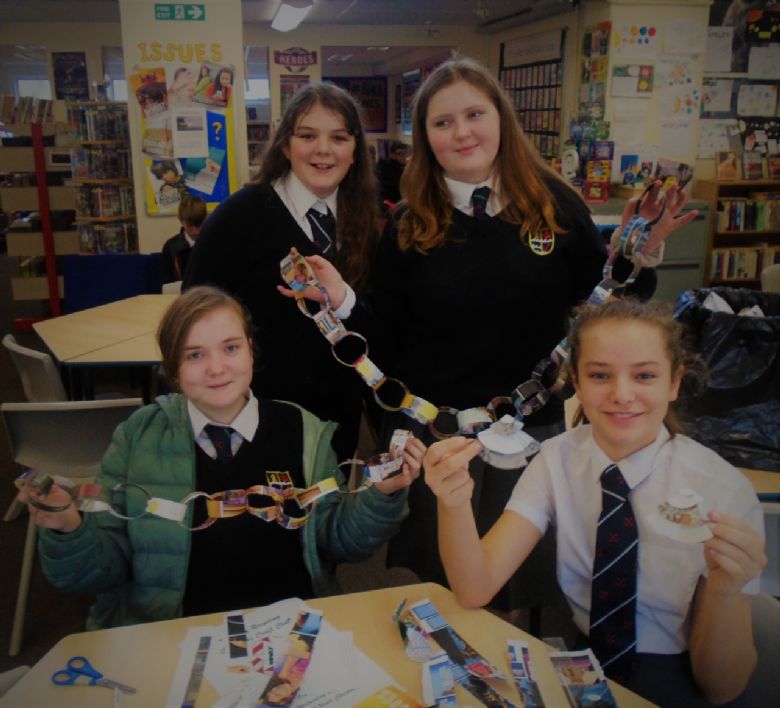 *Library Recycling Christmas Craft Club*
Come along and make decorations for the library and home from old books.
Every Wednesday lunchtime from now until Christmas.
November 2019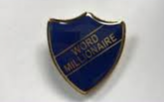 Well done to our 29 word millionaires this term, wear your badge with pride!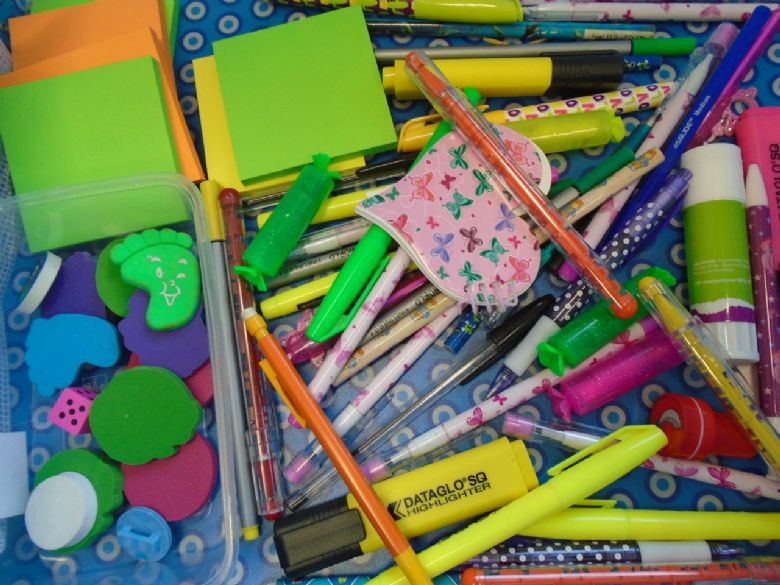 Don't forget to collect your prizes for AR. Mrs Lancaster is in the library Wednesday break and lunchtime to hand them out, please tell her your English set.
Visit your Library...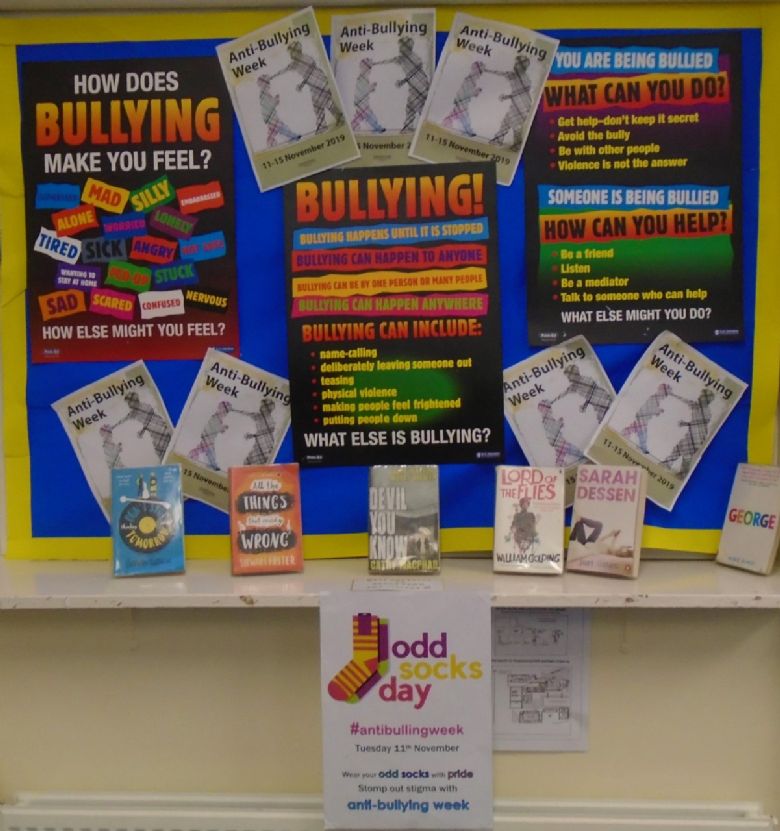 #AntiBullyingWeek #OddSocks #ChangeStartsWithUs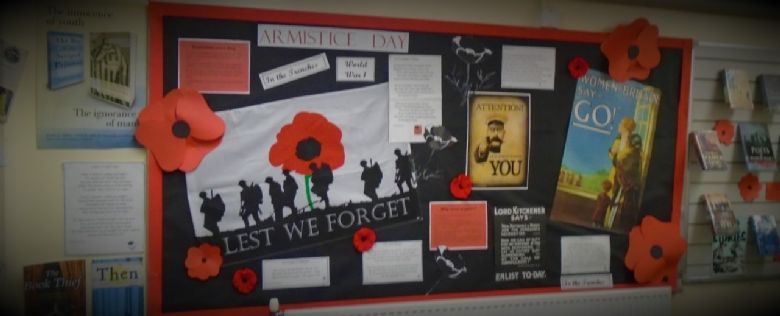 #remembrance #lestweforget #poppyappeal
October 2019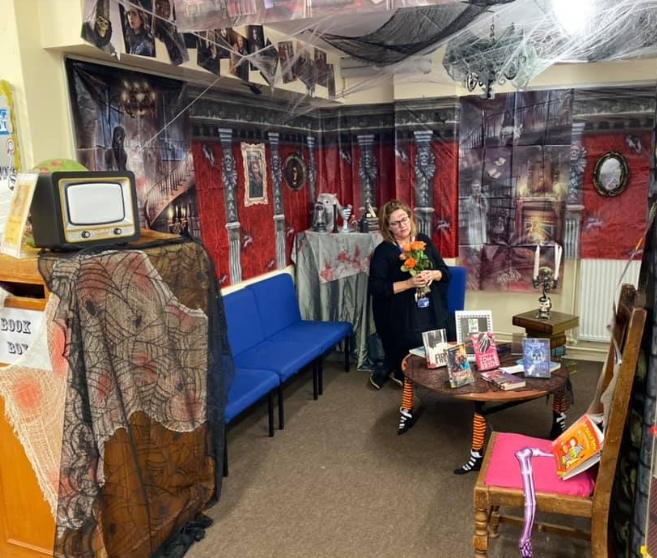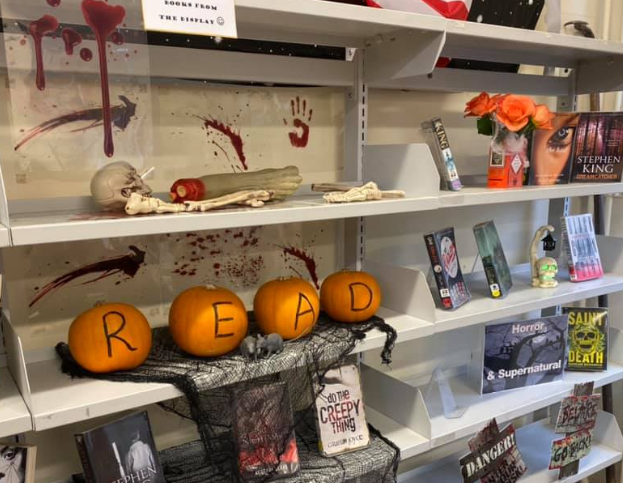 Spooky things are going on in the library, visit us if you dare!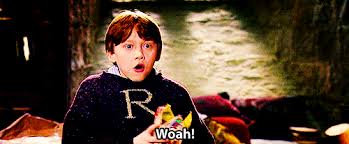 The Library issued 2,378 books during October and there are currently 1346 books on loan-amazing! If you are reading a book from home check on arbookfind.co.uk to see if it has a quiz/ it's level/ how many points it is worth. Keep Reading!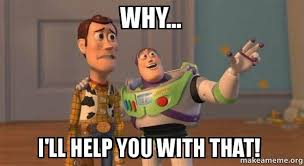 The Library is often very busy, so to make sure we help you with any questions please fill out the student query forms and we will get back to you ASAP!
Visit your library...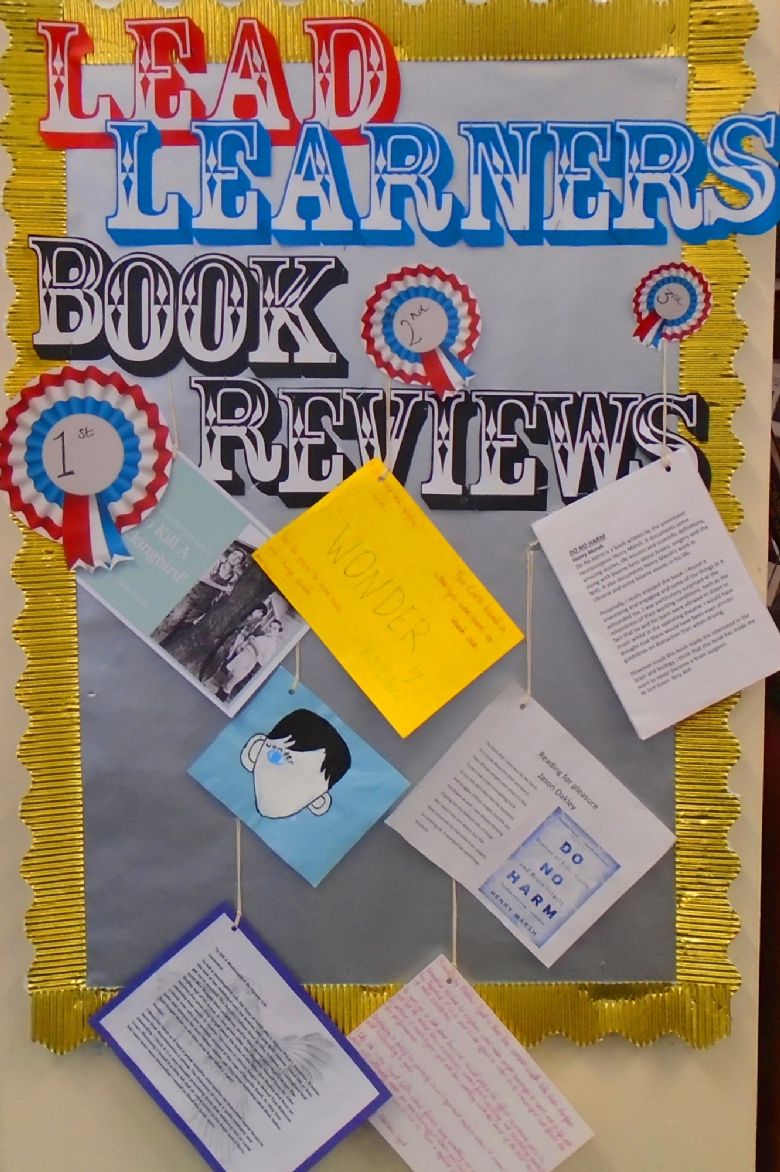 #leadlearnerbookreviews
September 2019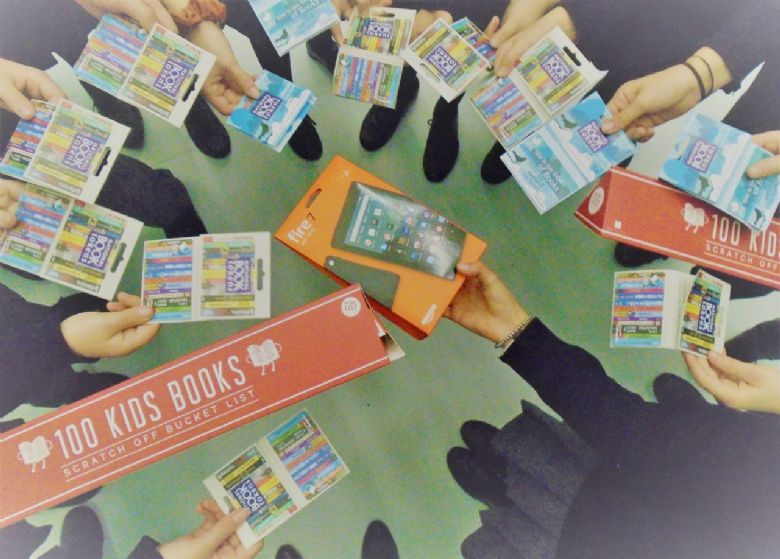 The library are pleased to announce that the winner of this year Summer Book Bingo challenge for year 7 is Poppy Wilkinson, she has won an Amazon Fire tablet. Runners up received £5 book tokens. Many congratulations to all the winners!
July 2019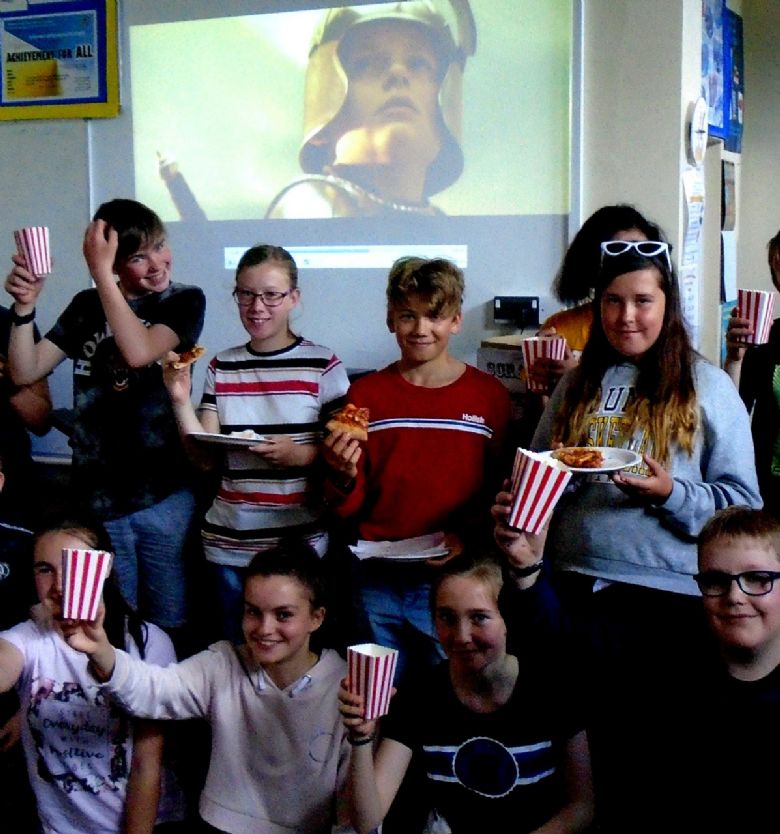 Points mean Prizes!
A huge congratulations to all our students who have collected their rewards for the Accelerated Reader Scheme this year. All that hard work paid off and winners have confirmed the pizza was DELICIOUS! Make sure you don't miss out next year, keep reading and quizzing! 😊🍕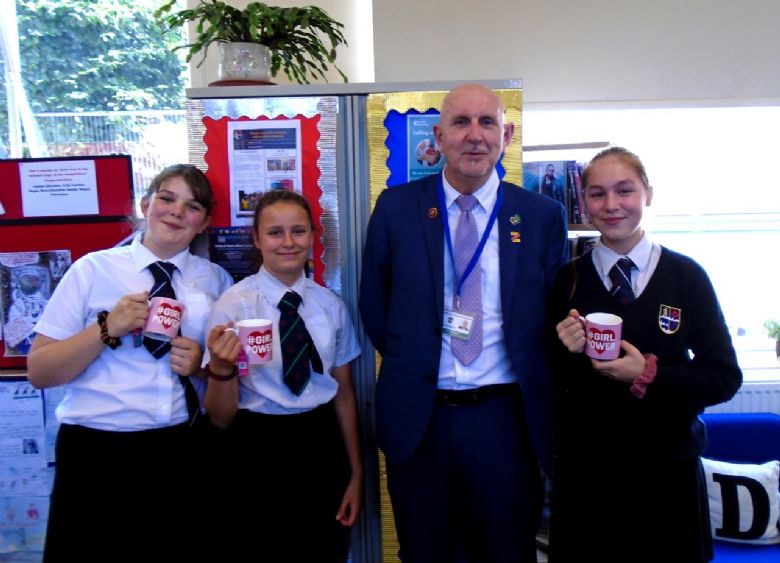 Homework Club regulars Emily Brimble, Tiffany Halliwell and Molly Inston were rewarded today by Mr Thorn for having the most attendance this year.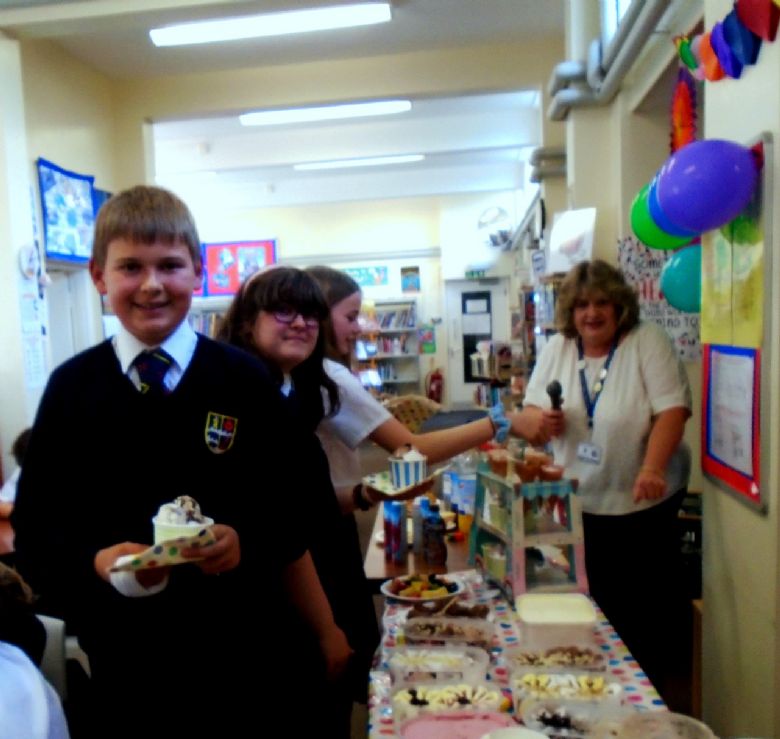 The monitors celebrated another year of hard work in the library with ice cream and games. If you would like to become part of the team don't forget to sign up in September.
June 2019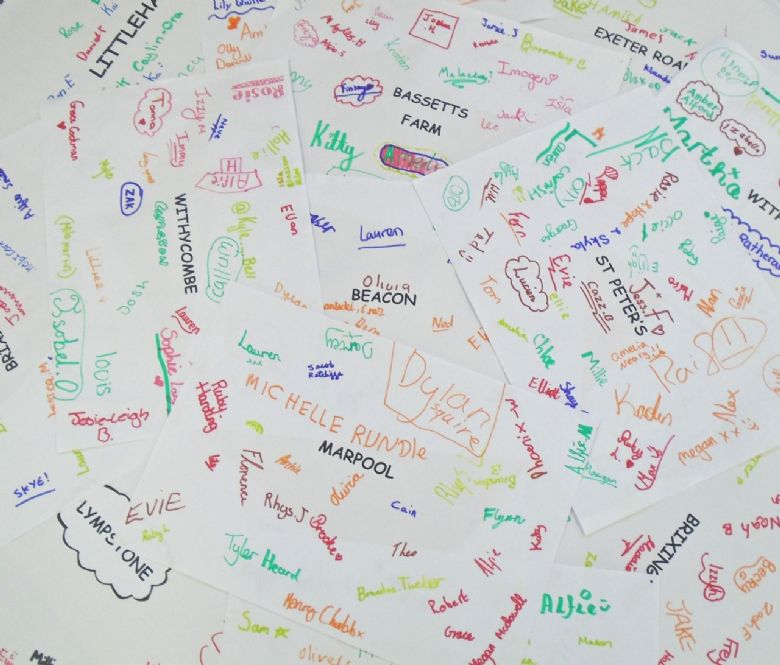 The Library has been very pleased to host primary school liaison trips over the past few weeks.
Yr 6 students were introduced to the library, played 'The Genre Game' and had time to explore the shelves. Primary schools fed back that that 'it was an excellent opportunity for children to see the library', 'an excellent session which alleviated stress and anxiety about transition', and the 'children were really inspired'.
Mrs Burrows and Mrs Goodair are looking forward to seeing all the students in September, in the meantime keep reading!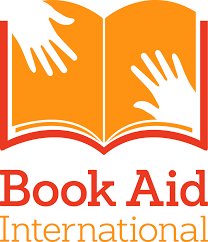 Thanks to all who donated/purchased at the Giant Book Sale, we will be sending £50 to Book Aid Africa 😊

Congratulations to the students from Withycombe, Marpool and Exeter Rd Primary schools who won 1st, 2nd and 3rd place respectively in this years heat of the Kid Lit Quiz held at ECC Library.
Visit Your Library...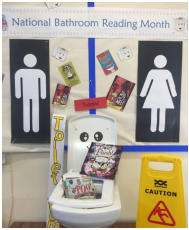 #bathroomreadingmonth #funnyreads
April 2019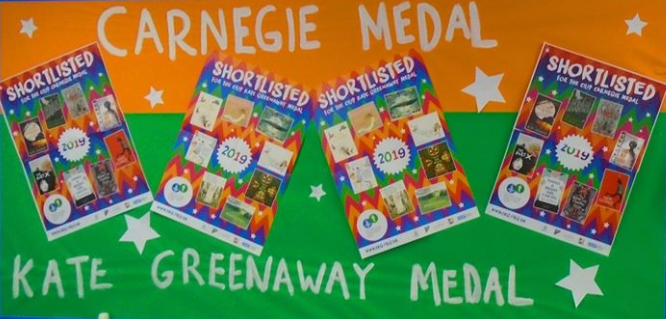 The CLIP Carnegie and Kate Greenaway Children's Book Award nominations have been announced for 2019. Come and pick up a copy of a CLIP Carnegie Medal shortlisted book in the library and judge for your self who the winner should be! April 2019
Visit your library...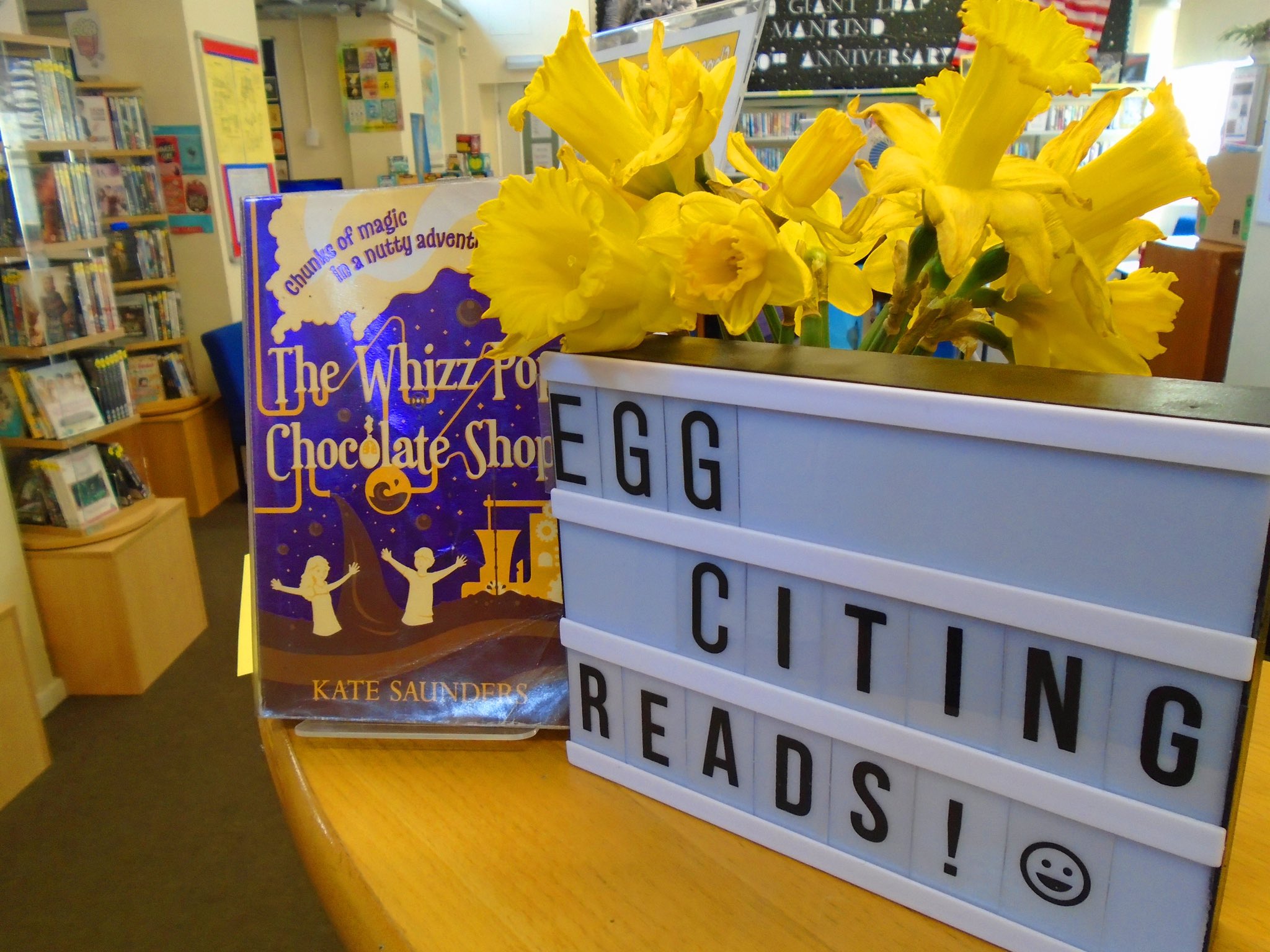 March 2019
We are currently running The Book Fair in the Green Close Library. There are various books available, you can use your £1 World Book Day token for any book over £2.99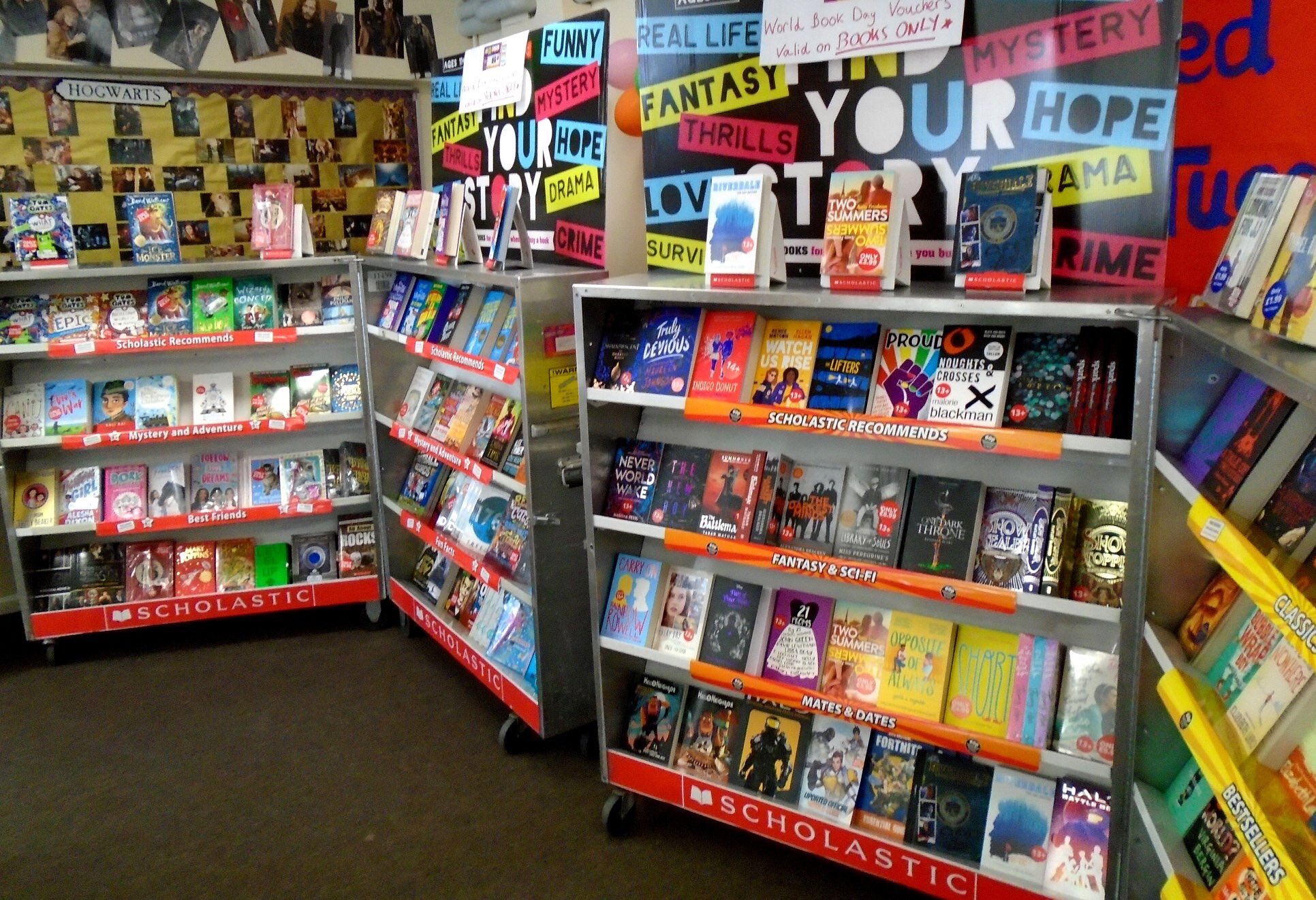 February 2019
Visit your library...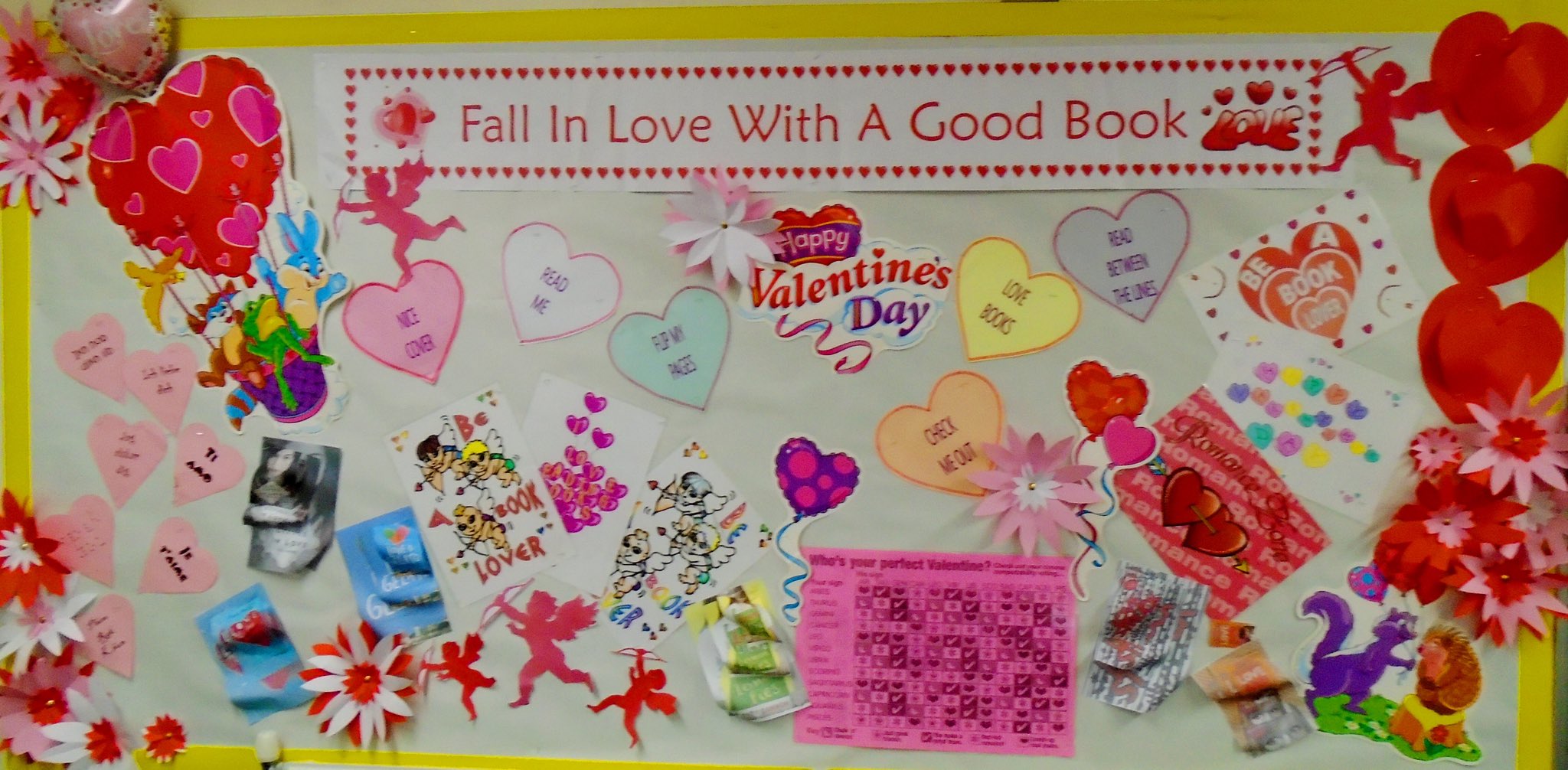 #valentines day #fallinlovewithagoodbook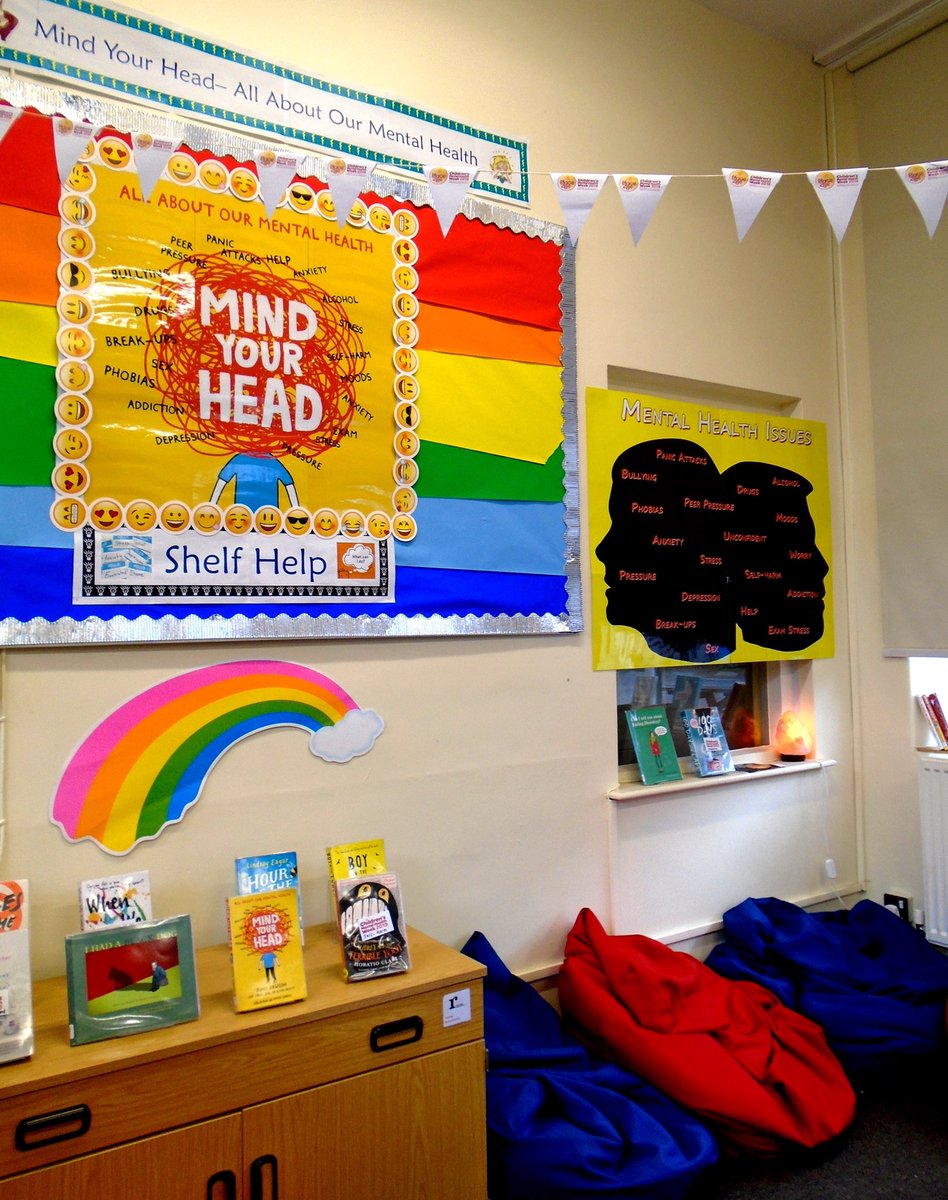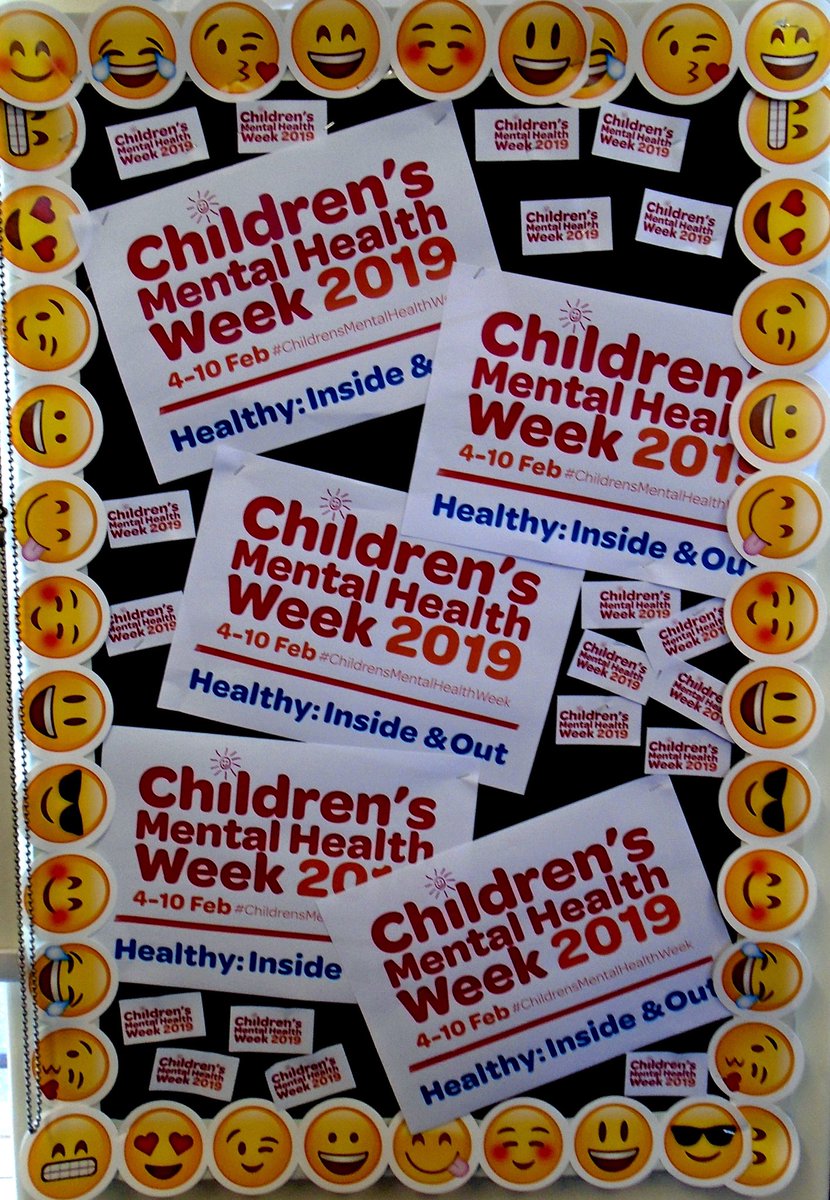 #childrensmentalhealthweek #shelfhelp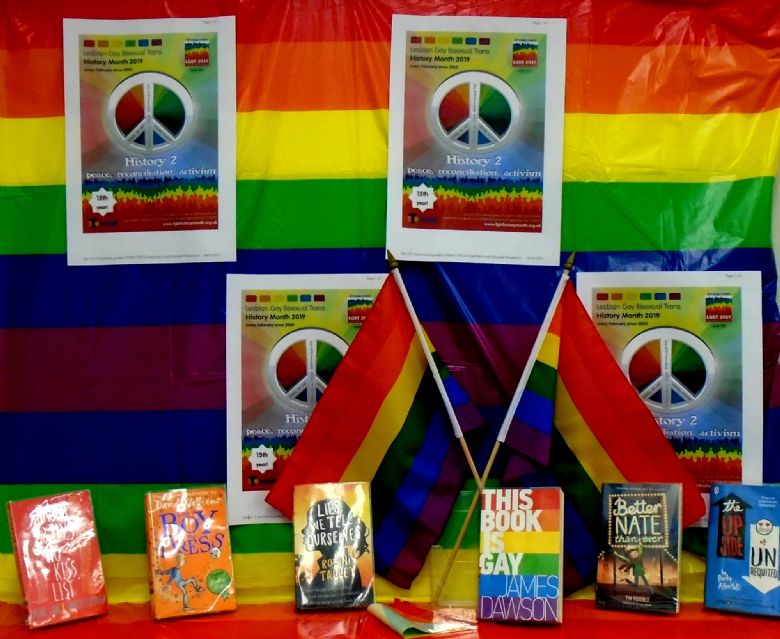 #lgbtqhistory #lesson42
January 2019
Congratulations to 7LEV who completed the most AR quizzes during the Christmas Holidays, their prize was a delicious breakfast in the library.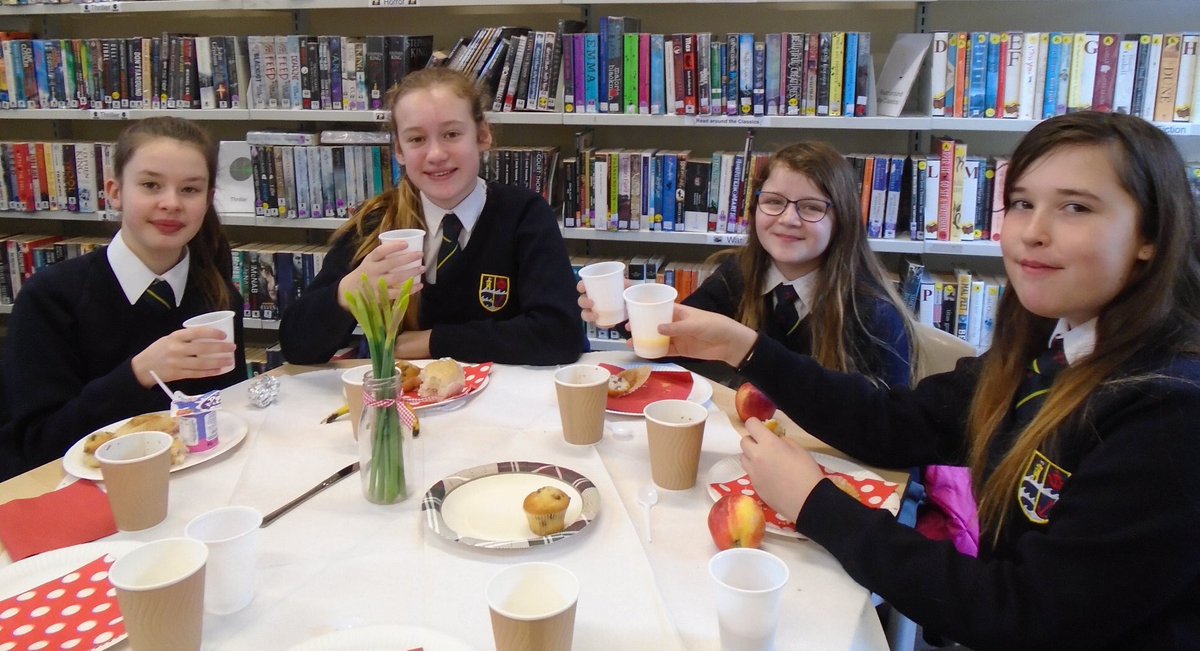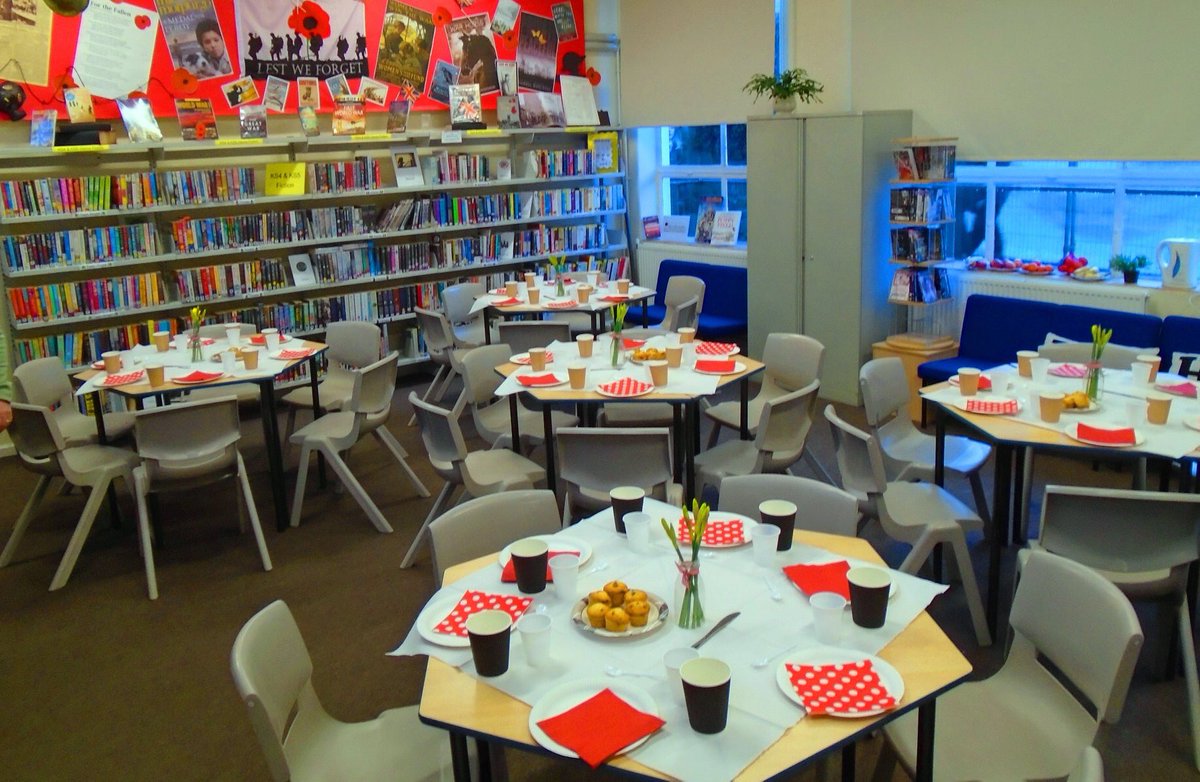 Visit your library...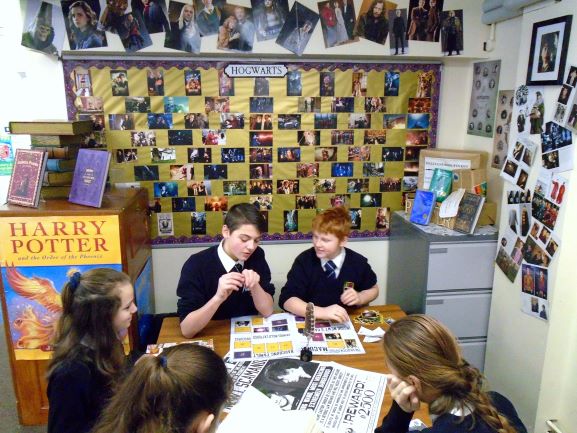 #harrypottercorner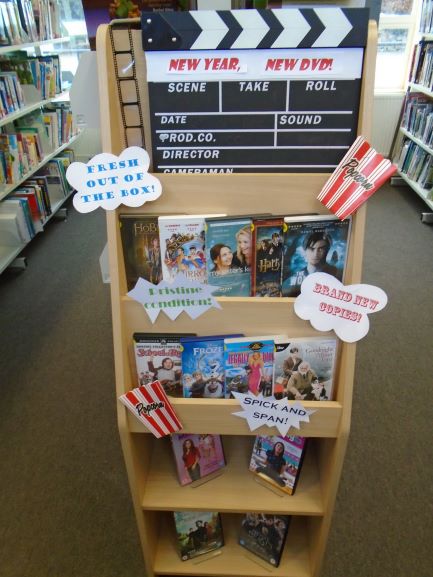 #newyear #newdvd
December 2018
ECC has won £300 of free books!​​​​​