British Science Week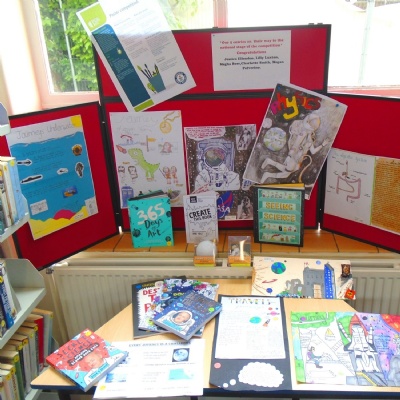 This week Mr Mustin and Mr Davis had the very difficult job of judging the yr7, 8 and 9 Space and Journeys competition for Science Week 2019.
The entries were imaginative, creative and of a very high standard.
Congratulations to all winners, who will be announced in assemblies over the coming week. Special mention to the five students who's work was so outstanding that it was entered into the Guinness Book of World Records and British Science Week Poster Competition-
Jessica Ellenden 8ATM
Lucy Luxton 8RLB
Megha Bose 8 CRM
Megan Polverino 7KC
Charlotte Smith
The winners and 'best of the rest' will remain on display in the library for the next year to celebrate the 60th Anniversary of the Apollo Moon Landings.