A Fantastic Week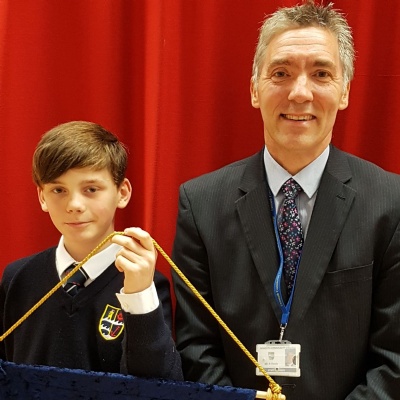 An update of a busy week by Principal Andrew Davis
We have had a really fantastic week this week celebrating International Women's Day through some Lesson 42 activities and assemblies for Key Stage 3 students on fearless and inspiring female leaders from around the world. The emphasis in the assemblies was both on the international dimension of their work as well as the qualities such as courage, determination and being inspiring that these women have and that can translate into our own lives.
In addition we also had a brilliant evening with the ICE team who celebrated the achievements of 35 students that had been nominated for a variety of awards to recognise friendship, inspiration, resilience, determination, courage and triumph in adversity. It was a truly amazing evening with the red carpet literally laid out in the Telfer Centre for students, goody bags and a photo booth. Well done to all our winners and thanks to the ICE team for their work on this amazing event.
We are also really proud to have been joined by members of The Band of Her Majesty's Royal Marines this week who have been working with our musicians in the older year groups in preparation for their examination performances. We are enormously grateful to the RM Band for giving our students their time and are looking forward to further developing our partnership with this world class organisation. There are not many schools who can offer the opportunity to work alongside professional musicians from one of the world's leading military bands!
You will have seen in the national news today that schools are still working hard to raise awareness of the impact continued cuts to education are having on the opportunities and support that can be offered to our young people in schools across the country. With a heavy heart we have today launched a campaign to ask parents, carers as well as hopefully family friends and the local community to help the school raise additional funds to maintain funding for some areas of the curriculum that we currently support for the benefit of students. For more information please see the letter issued by us today or search for the "Worth Less?" campaign on line. We very much hope you will be able to contribute.
Finally to end on a very positive note I have included a photograph of a student with his superb textile homework that he produced for his lesson today. This is the sort of commitment and skill that the overwhelming number of our students show every day.