Future Chef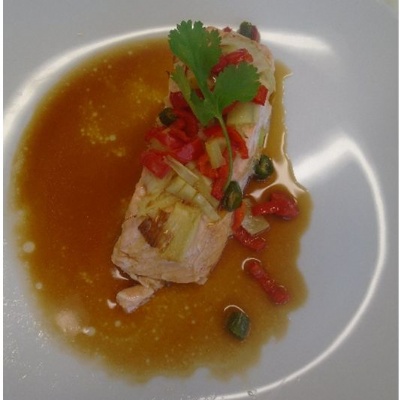 Top chef working with Year 10 students.
On Tuesday 11th December Chef Dez Turland (from Saunton Sands Hotel, part of the Brend Hotel Group) came into school to work with our Year 10 Food Students as part of our industry link with Springboard Future Chef.
He demonstrated how to de bone salmon and chicken and then showed the students how to make Steamed Norwegian Salmon, which the students then were able to make themselves.