'Write a Letter' Charity Campaign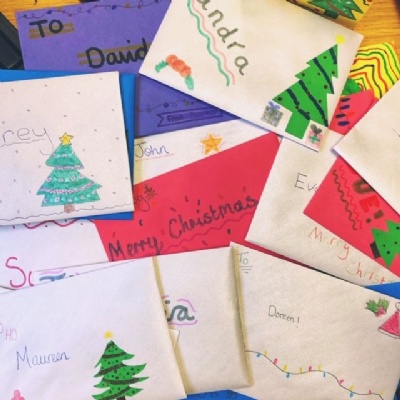 Year 8's have been taking part in the 'Write a Letter' campaign run by We are Kindly.
With the help of Independent Age, We Are Kindly asked local charities and care homes from across the UK to provide names of older people who they know will really appreciate some festive kindness from a stranger.
Ms. Vowden from the English department decided to do this with some of our wonderful students and they didn't disappoint: "It was a positive teaching opportunity, a chance to explain letter layout and talk about the wider meaning of Christmas. We now have 52 letters, all written and decorated, ready to be sent back to We Are Kindly for distribution. We really hope these little letters bring some happiness at what can be a lonely time."