Tennis National Finals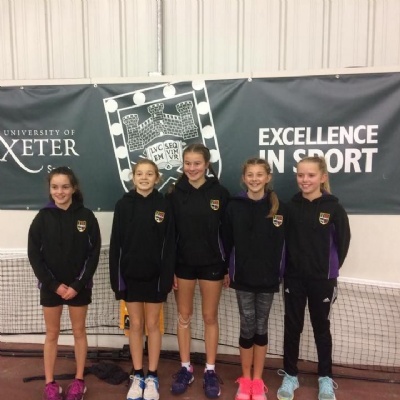 Student Kirsty Robinson reports on the tennis team success
Our boys' year 7 and 8 tennis team have made it through to the national finals in Bolton in December, after beating Bournemouth Collegiate on a tie-break shoot-out then thrashing Millfield Prep School in the finals. The girls' team also did well; they were beaten in the semi-finals by the top seeds but went on to take third place after beating Cheltenham Ladies' College.
The national finals consist of only four teams, so to get there is an incredible achievement. The boys will be playing teams from the three other regions involved: the North, Midlands and South East.
The boys' team consisted of Benjamin Johnson, who is currently ranked seventh in the country for 14U, Chris Denton, Lucas Urquiza, and Alfie Woodger, who are all ranked in the top 30 in the South West for 14U.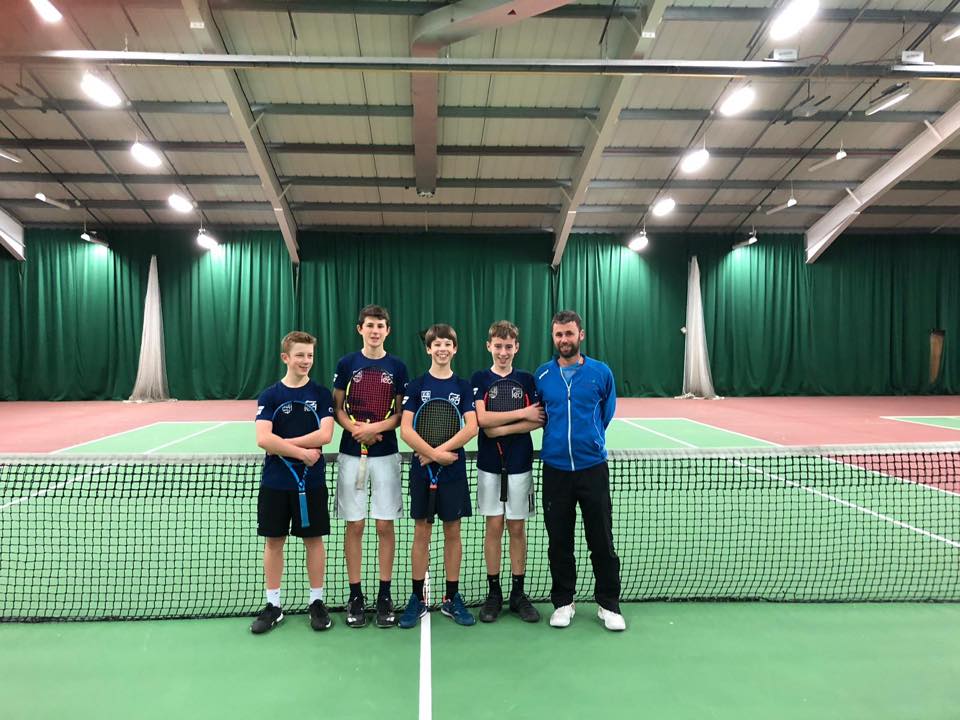 The boys' team had a tight first match against Bournemouth Collegiate with Lucas and Alfie winning their singles and doubles matches to bring the tie level. Lucas and Ben then played in a tense match tie-break shoot out winning 10-7 to claim the match. They followed up this close win by thrashing Millfield 6-0. Ben and Chris both beat their singles opponents 6-1, while Alfie won 6-2. Lucas won his rubber 6-0, which was also the result in both the doubles matches.
The girls' team consisted of Jessica Johnson, ranked third in the South West, who only joined the school in September but played as player number one, Darcie Morton, Maddie Schuchter, Kirsty Robinson, and Malena Kathi. Johana Kathi was also part of the team but was unfortunately forced to pull out due to injury.
The girls played the top seeds (Talbot Heath) first, and they battled hard against much higher ranked and rated players. Maddie won her rubber, but Talbot Heath were too strong overall. The girls then went on to win the third/fourth play-off match 5-1, with all the girls winning their singles matches, and Jessica Johnson and Darcie Morton winning their doubles.
The tournament started back in April and the ECC boys' team reached the Regional Finals without dropping a rubber; the girls' team also were dominant in their qualifying matches, losing only two rubbers. This is the first time either of our school teams have got to the finals in 10 years. The players put in hours of training to achieve these results, before, during and after school at the LED tennis centre, and this couldn't be done without the brilliant coaching team for the ECC and East Devon Tennis Academies. Thanks to Mrs Wright and Mr Miller for their support at the tournaments, and we wish the boys the best of luck for December.
By Kirsty Robinson