NHS Careers Talk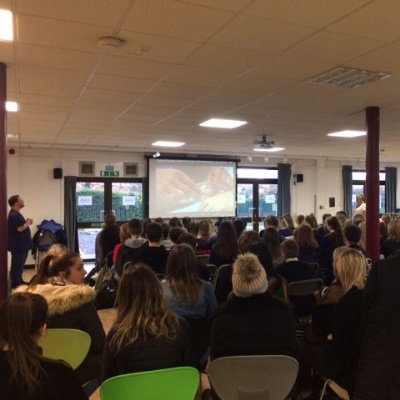 Birmingham University and RD&E deliver inspiring talk to students
Thank you to Birmingham City University and also the Royal Devon and Exeter NHS foundation trust for coming into college today to give a careers talk to students in KS4 and 5. The presentation covered the role of ODP's- Operating Department Practitioner and the routes available to enter such a career.
The talk was well attended by all year groups and gave them an insight into a variety of medical careers.
More talks to follow - please check the website and social media for more information during the year.