Higher Education Roadshow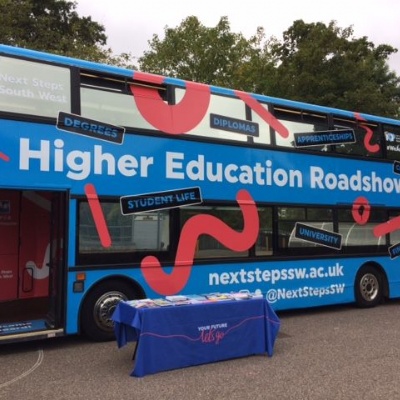 Higher Education Double Decker Bus visits the college as part of the Next Step Southwest project.
Students from yr 11 and post 16 had the opportunity to experience university style lectures and meet with PhD students, lecturers, students and advisers from university. Over 150 students participated throughout the day and feedback was very positive. Members of staff on the bus congratulated our students for their levels of engagement and maturity. All students were provided with pen drives containing lots of information and helpful advice to use at home.
Further information on Next Step Southwest: https://nextstepssw.ac.uk/