Young Enterprise arrives at Exmouth College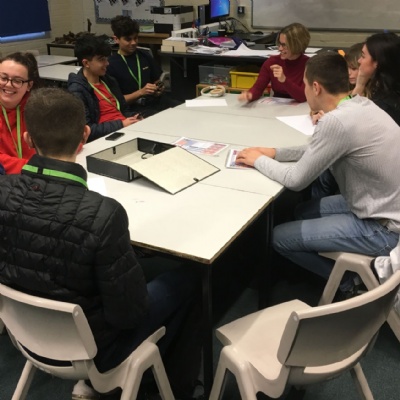 Year 12 A level Business Students have set up their own company as part of the nationally recognised Young Enterprise scheme.
The budding entrepreneurs will meet every Wednesday to formulate business plans, cash flows and marketing plans with the support of their Young Enterprise Adviser, Alison Dale from Bishop Fleming in Exeter and John Simon, Head of Business at the college.
The company, entitled Ecoprise, will be developing eco friendly gifts based around the local area of the beach. Products have now been decided and prototypes are in production. Watch this space to see how you can purchase the gifts the group will be making.