Plastic Free Schools Status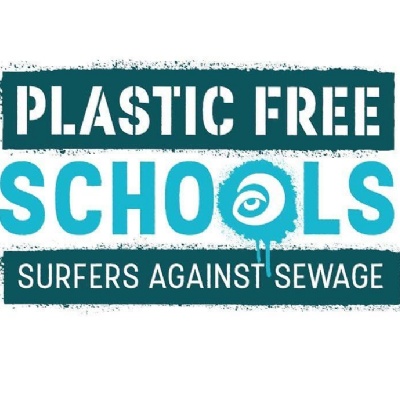 We are absolutely delighted to announce that we have been awarded Plastic Free Schools status by Surfers Against Sewage
This is an excellent achievement for Exmouth Ecos and for the College, after 3 years of hard work by a range of staff and students within the school to remove and reduce single-use plastic.
As part of the objectives for the award we had to...
Remove 3 single-use plastics from use within the school
Complete a litter survey and enter data from this.
Contact businesses whose single use plastic we found in the litter survey.
Contact the Government. For this we had a video call with our local MP Simon Jupp.
Plus a number of other things related to removing and reducing single-use plastic.
We are so happy that all our hard work has been recognised and we have been awarded this brilliant award for the College.
We will shortly be receiving a limited addition Plastic Free Schools award which we look forward to sharing with you.
And our mission to reduce and remove single-use plastic within the College will continue to be a core focus of the Exmouth Ecos eco group.
This is also a brilliant opportunity for us to launch our 'removing single-use plastic' top tips.
This is a new initiative where we will be sharing a top tip each week that we hope our students, staff, parents and local community can use as part of their every day lives.
Top tip #1
Use a keep cup for your take away hot drink.
Thank you for everyone's continued hard working with our eco mission