Geography Field Trip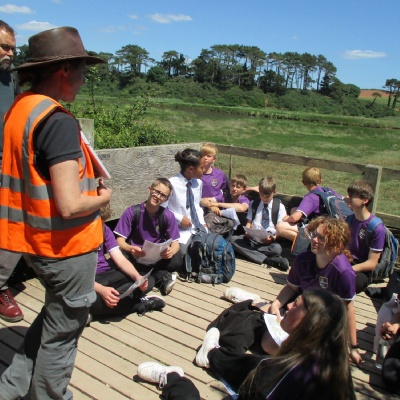 All year 8 Geography classed have had the opportunity to support their studies in Science and Careers as well as Geography by visiting the Lower Otter Restoration Project in Budleigh Salterton.
This is a huge, £15 million project to restore the River Otter to its original floodplain as a response to climate change and in an effort to protect the wetlands and the wildlife that inhabit the area.
Students have been guided around the project by Kate Ponting of Clinton Estates and introduced to the complex needs of the wildlife, local communities and visitors to the area in a landscape that is rapidly changing both as a result of global change and due to local decisions.
Our students return with a better understanding of the local ecosystem, an appreciation of the challenges of managing a landscape and a sense of some of the work that people increasingly do as we learn to adapt to the changes that are taking place.
It is also very nice to take part in some learning out of the classrooms for many for the first time since before the pandemic - long may it continue!