Principal's Update 19/01/2021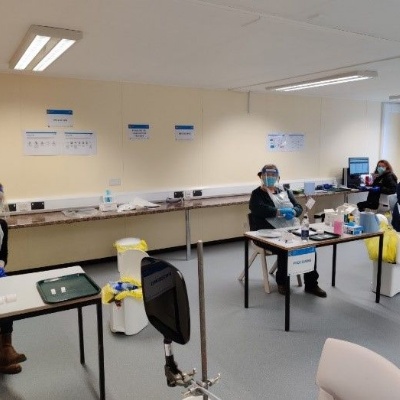 Dear Parents and Carers
I hope you and your families remain safe and well.
As ever thank you very much for all your very kind comments about how positive our remote learning offer has been, the support your children have received and what a positive experience the remote Year 9 Parents' Evening held last week was. We greatly appreciate everyone taking the time to get in touch!
Over the next few days please keep an eye out for our updated remote learning offer and a new Class Charts information sheet to enable all families to use Class Charts with their children and plan the remote learning activities each day.
In this week's update I wanted to touch on
Test Centre update
Check in Challenge
Student equipment
Green Close new build – the start of an exciting journey……
Update on Summer examinations – OfQUAL and the DfE are asking for the views of students, parents/carers and staff on the Summer examinations. Please encourage your child to also respond so their voice is heard.
Test Centre update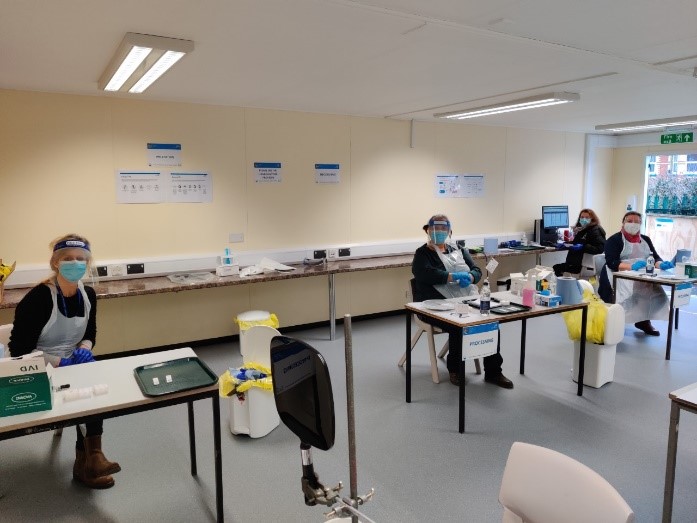 Our Test Centre continues to operate well. Thanks to our volunteers from within and beyond the school, we now have the capacity to offer weekly tests to both staff and students. While the tests are not as accurate as the laboratory based tests, they are important in trying to identify asymptomatic cases and indeed did identify two cases upon our return after the Christmas holiday which otherwise might not have been spotted until they had infected others.
You may have seen in some newspapers that questions have been raised by the Medicines and Healthcare Products regulator about the use of these tests in serial testing since they may give people a false reassurance if they test negative. Serial testing is where instead of a student or staff member self-isolating they are tested in the Centre every day for seven days. The Department for Education issued advice today saying that schools can continue to offer serial testing, however, the advice is still a little vague and so we are hoping for a definitive answer on this issue tomorrow. We continue to ensure that all of our previous Covid protocols are enforced around the site including face coverings being worn around the site (and now also in lessons), frequent hand sanitizing and keeping year groups separated during the day.
Check in Challenge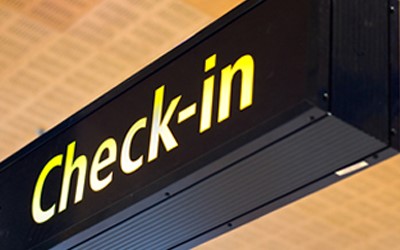 In this Lockdown we have set ourselves the challenge of contacting every student at least once every week throughout the lock down period. The call will be made by a member of our team allocated to you and so should remain as your key link throughout this period. This constancy should hopefully enable you to develop a relationship with them so that you can discuss any concerns or queries back to us on how your child is doing with further follow up if required.
Student Equipment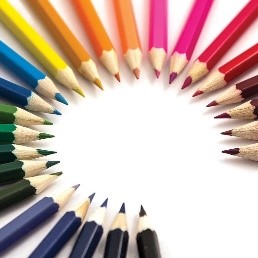 Being in school with students while they are engaged in their remote learning means we are well placed to pass on queries to our teaching staff really quickly. In the past few days we have spoken with teachers about printing issues, trying to give students breaks during the day to break up screen time, ensuring there are alternatives to practical work and trying not to set too much work but equally having extension activities available where required as well which is a very difficult area to get the balance right for everyone. We did just want to remind all students, whether they are working in or out of school, that it is helpful to make sure they have all their normal school equipment to hand including pencil, rubber, calculator and colouring pencils. If your child needs a new Knowledge Organiser book please contact the relevant Key Stage office – we have lots spare.
The start of a journey….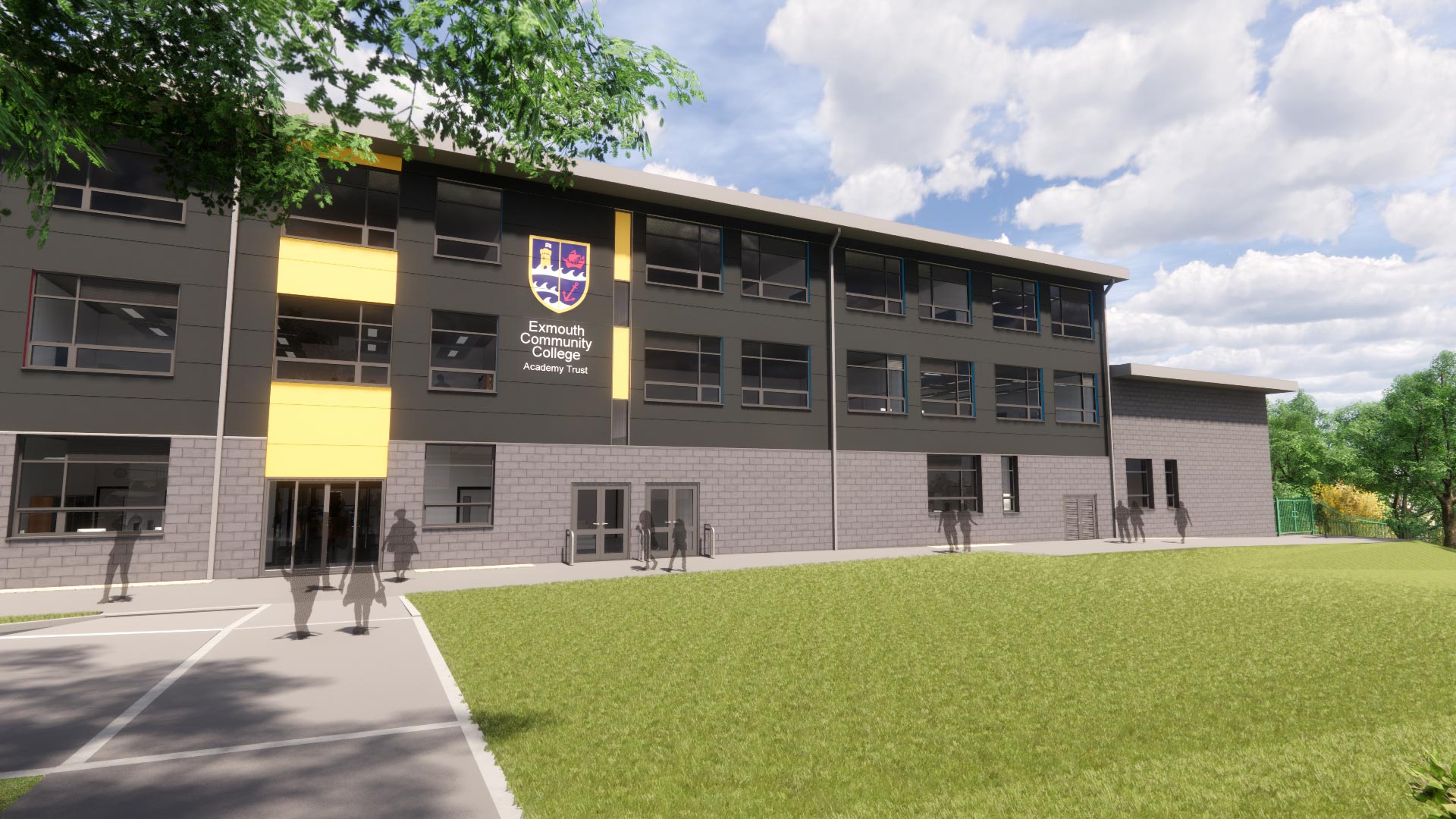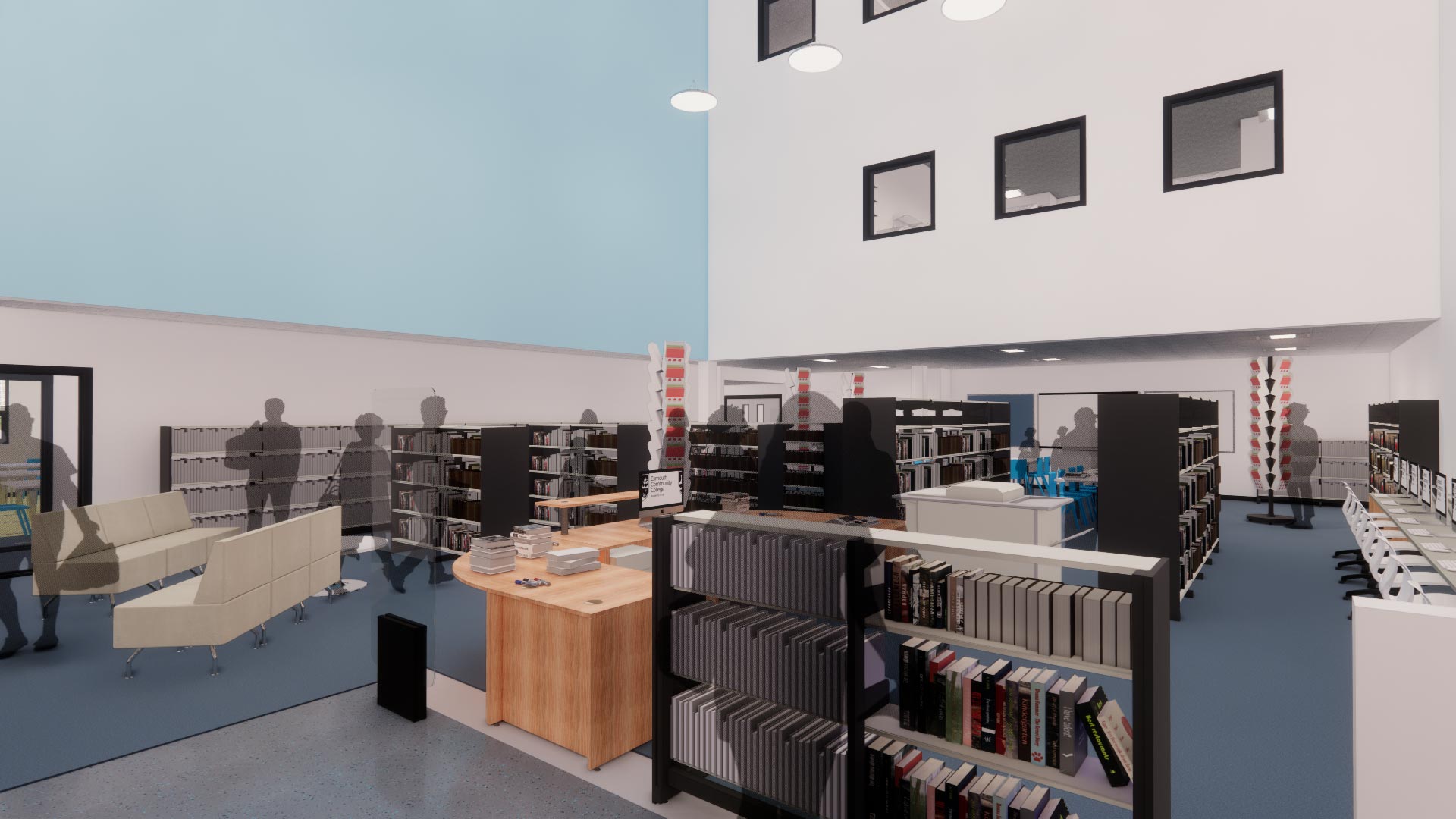 As you may well be aware the College has been quietly working behind the scenes for the last three years or so on a huge new replacement build on Green Close. Last Friday saw the construction team onsite taking the first steps towards the new block you can see in the images above which will include a new 450 seat auditorium, Gym, Library, three new Drama studios, six new Technology rooms, fourteen new classrooms for Humanities subjects and five new laboratories as well as a brand new reception area for Green Close. The overall cost is approximately £13.5 million and I am sure you will agree, when finished, will be a fantastic addition to our campus.
Thanks also to everyone for voting for our AstroTurf replacement bid using monies made available from East Devon District Council. We were delighted to win the vote and be awarded £150 000 towards the replacement costs for our artificial grass pitch which will benefit both our students and local community once things get back to normal.
We will also shortly start work on our new Maths block. We will, of course, keep you updated about all of these projects over the coming months.
Summer examinations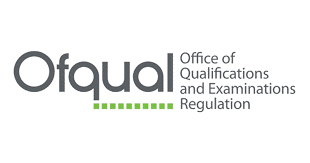 The Government has just released details of their consultation about what the Summer examinations should look like. They are inviting comments from students, parents and carers as well as educational professionals. The link to the consultation is: Consultation on how GCSE, AS and A level grades should be awarded in summer 2021 - GOV.UK (www.gov.uk)
Please note that the consultation ends on 29 January 2021 at 23.45
Our staff will also be examining the consultations carefully and in due course will be offering more guidance to students in our examination classes.
And finally…..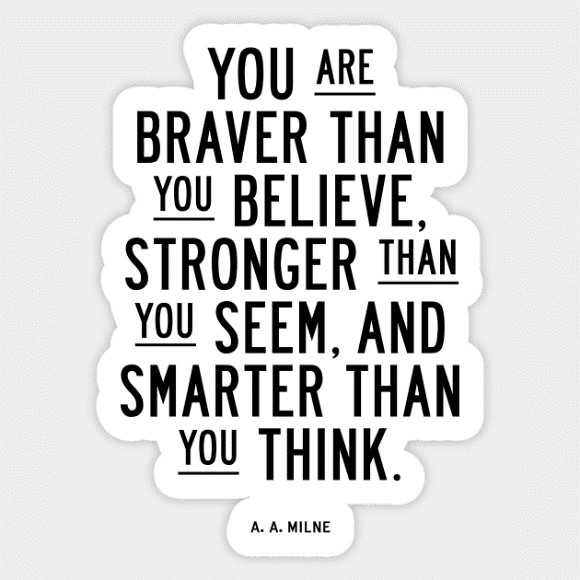 Many thanks once again for all your ongoing support. We really appreciate all of your positive feedback.
As always please do not hesitate to get in touch with us if there is any extra support we can provide for you during these challenging times.
Remember we are all, adults and young people alike, trying to do our best for each other during this difficult period of remote learning so be kind to each other, give yourselves a break and try not to worry too much –things will work out in the end.
Regards
Andrew Davis
Principal