Principal's Update 11th February 2021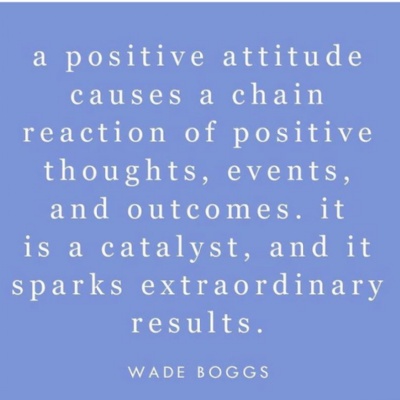 Dear parents, carers and students
Welcome to the final update of the half term and I hope everyone in your family remains safe and well.
Thank you all
This has been a half term that has well and truly flown by for some of us. Many staff, including Teaching Assistants, Cover Supervisors members of the Reach Centre, SEND, Pupil Premium, Pastoral and RtL teams along with ICT staff and caretakers amongst many others from across teaching and non-teaching areas have been in College every day to support students onsite, as well as working remotely to ensure we remain in contact and able to support those students learnin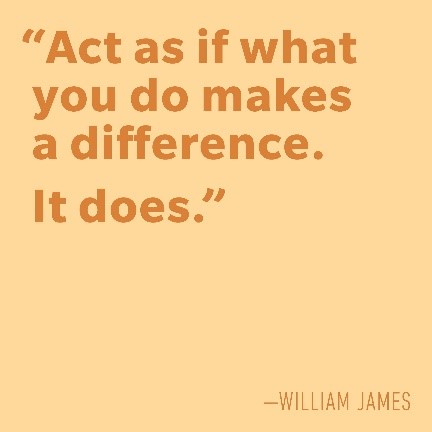 g from home. My thanks to every member of staff who has helped us to keep students and families safe as well as provide, what I think, has been an excellent remote educational experience for many students.
Well done too to all the students who have sat down every day at a screen and done their best to not only attend their lessons, but also engage and contribute to those lessons. I have had the privilege of sitting in remotely on some of those lessons to see how students, teachers and support staff have been working together to ensure that students continue to make as much academic progress as possible. The lessons I have seen have been really awe-inspiring. Well done to all of the students for their contributions to make these sessions so purposeful and engaging for everyone. Staff are sending examples of brilliant student efforts in their work to Mr Taylor, who is displaying them weekly on our college Padlet Exmouth Community College (padlet.com)
Finally, well done to all of our families. We know that these are difficult times for many of you, for a wide range of reasons, and yet, despite those difficulties you have ensured that your children have the space and equipment required to support your child's learning, provided really useful feedback to us to help further improve the remote learning experience, taken the time to contact us to iron out specific issues and generally been there to support the College in all those endeavours. Thank you so much.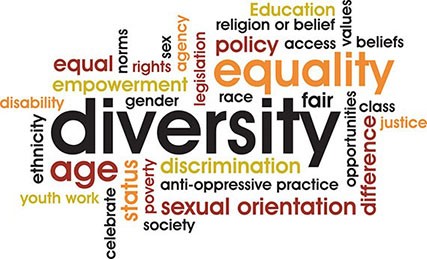 Thank you for all the feedback on my latest video log which dealt with the importance of all of us being aware of the use of discriminatory language in our various communities and how it is vital, even with our friends in private chats online, that we call out and tackle racist, homophobic, sexist or misogynistic language. I know that many share my views on the importance of tolerance and the acceptance of differences between fellow human beings. Together, I know we can stamp out the intolerance we see in many areas of life currently, from racism in football to the issues of equality and social justice raised by the Black Lives Matter movement. Not all students have seen the vlog but it will be shown to all students next half of term.
In my latest video log which will come out shortly on social media, I talk about seven things that we are particularly proud of. Without your support as families and our community, the work of your children to inspire us and an amazing body of staff to work with these things amongst many others would not have been possible to achieve.
Well done on an amazing half term of work!
7 reasons to be proud…..
1. We have managed to really successfully convert our teaching to remote learning and cater for Critical Worker and Vulnerable students on site.
2. We have managed to successfully hold remote parents'/carers' evenings and information evenings to talk about academic progress as well as support students staff and their families with topics such as option choices, assessments and specific specialist help and advice on dealing with stress and anxiety for students, families and staff.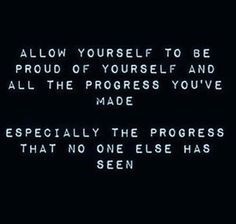 3. We are really delighted that with the help of many volunteers ensured that staff and students are now regularly tested for Covid.
4. We are also really pleased that since returning from Christmas the College has remained Covid free.
5. We are also pleased that we have maintained really high levels of communication with all students and families across the College.
6. We have put in place additional coaching and counselling sessions alongside offering extra 1:1 catch up in English and Maths and remote tutoring where needed.
7. We have delivered over 100 brand new laptops to our most vulnerable families to support their home learning.
Next half term
Face to face teaching
On the 22nd February we are expecting to hear the Government's plans to restart face to face learning for students. We currently have no information about their plans however, as soon as we are made aware of them, we will review all of our Risk Assessments and Covid Protocols to ensure that students can safely return to site. Depending on how the return is organised we are expecting to have to test all students on their return and so we will need to expand our testing facility at least for a short time to enable this to happen and so we may also need extra volunteers - please watch out for more details on this.
This summer's examination results
We are also expecting the results of the consultations on how exam results will be awarded for all those students expecting to sit external exams in Year 11, 12 and 13 this Summer. We know this has been a really anxious time for all of you, however, behind the scenes we have a team of staff led by Mr Turner, Miss Craddock, Ms Beaumont and Mr Holt who will be looking carefully at the proposals and putting together a comprehensive process for our students. Many of our staff are examiners and moderators for a range of exam boards and so they will be able to help ensure that our students are in prime position for whatever is required for the Summer. Our advice to all students continues to be to just do your best and look after your mental health by taking regular breaks, getting out if you can and keeping a healthy work/life balance.
Our new build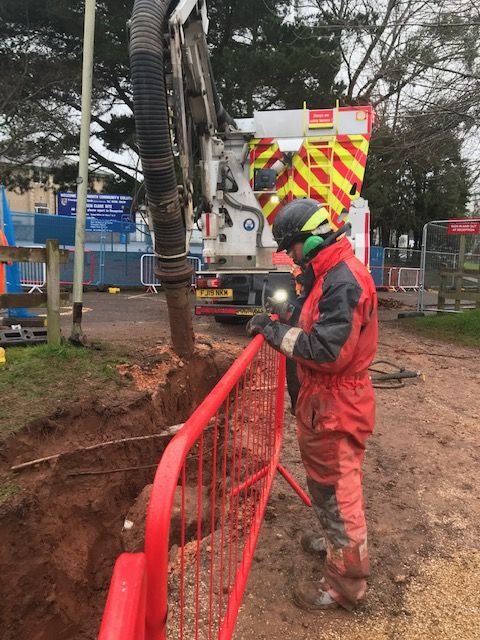 We are really excited to report that the building works for our new state of the art classrooms, science labs, theatre and library on Green Close are well underway. With trenches for cables and pipework being dug, it has been fascinating to watch the new technologies BAM, our contractor, are using. The temporary classrooms and offices will be craned in over half term and staff will begin to make the move over to their new rooms just before Easter. Please follow our social media for updates and to any of our neighbours we warmly invite you to join our Facebook group for updates and to ask any questions relating to the building work https://www.facebook.com/groups/510542439919214/
Have a great half term break!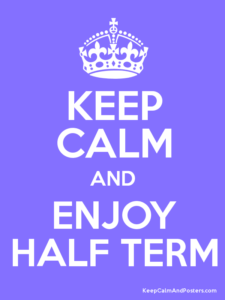 In the meantime, I really hope you enjoy a very restful half term. Hopefully for the students and staff this will include some time away from screens (including your mobile phones!) and time spent doing other things with family and friends (within the regulations of course), reading, exercising or going for walks on the beach or the moor. Hopefully students, you will also find a bit of time to help your folks out with bedroom tidying, washing up and making a cup of tea occasionally!
Thanks again for all your support.
Andrew Davis
Principal