KS3 Writing Competition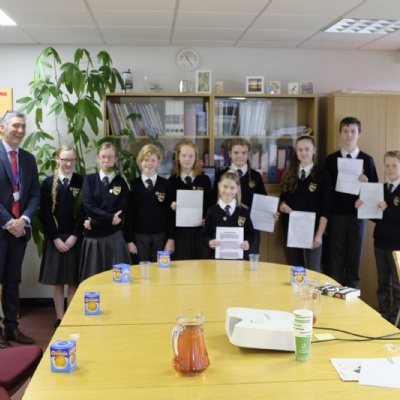 Halloween themed writing competition
In October, Head of English Mrs Perry and four of her most talented Year 8 students (Lana Phillips, Lucy Hall, Olivia Hill and Alice Henderson) launched a Halloween writing competition across Key Stage 3.
The task was simple: write a 500 word spooky story set in Exmouth Community College.
Over 70 entries winged their way to the 'black box' in the college library. It was very close, but in the end the winners were Jacob Dymond in Year 9 (runner up- Jessican Ellenden), Emily Stewart in Year 8 (runner up- Megan Polverino) and Radina Velikova in Year 7 (runners up- Oliver Keilty and Kayleigh Bridson).
All prize winners were awarded chocolate oranges, brand new horror novels and the Principal's new achievement badge. Well done, all - and watch this space for the Christmas competition!