Community Cadets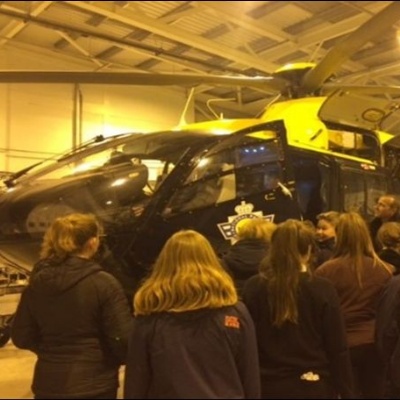 Are you interested in a career in the Police? Are you community minded? Are you looking for a new challenge?
We have a fantastic opportunity for any student in year 7, 8 or 9 to join our Community Cadet programme starting on the 30th of October.
Over the course of the sessions you will work through scenarios that include: a station tour, staying safe, handcuffing, searching people and buildings, learning the phonetic alphabet​, responding to road traffic collisions and incidents​, custody and fingerprinting​, interviewing​ and looking for missing people!​
The course will also include visits to other agencies and a final presentation evening .
If you would like to be one of the lucky 15 to take part in this programme and develop skills for life; then please write a brief paragraph explaining why you would like to be considered and what you would like to achieve. Please hand in to Mrs Westcott in the careers office by Friday the 27th of September- don't forget your name and tutor group.
(Sessions will run on a Wednesday evening between 4pm and 6pm at Exmouth Police Station)