Careers Update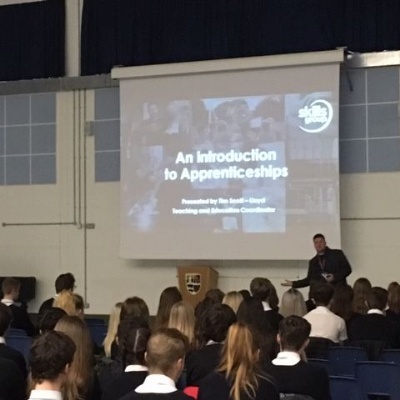 Another super busy term for the Careers Department!
15 students in year 9 completed the Articulacy- 'Future Me' course. These students have been praised for their increase in confidence and also the development of their communication skills.

Selected students from Yr 10 and 11 visited Exeter college for a 'familiarisation campus visit'. The experience has helped to direct students and focus their careers plans.

All year 11 students were given a presentation from the 'Skills group' regarding apprenticeships and the many levels and job sectors they are available in.

15 year 9 students have completed the enrolment phase of the Exeter Scholars programme.

The head of careers attended a training session by Devon and Cornwall police- outlining the exciting new roles and apprenticeship which are available. All information has been disseminated to tutors.

Community Cadets from yr 7 to yr 9 have made an excellent start to the programme- meeting weekly at Exmouth police station.

As part of Lesson 42, year 9 and 10 have had a series of careers lessons delivered by their tutors.

102 individual careers appointments have been held with our independent careers advisor.

Talks have been arranged for yr 11 covering the topic of Apprenticeships and how to apply.

Ongoing planning for the Careers fair- 18th of March. Please get in contact if you would like a stand.

Fortnightly updates of LMI (labour market information) on social media.

Apprenticeship parent information pack sent to all KS4 and 5 parents via email.

3 x Exeter scholars sessions held in school for yr 10 and yr 11 students- looking at university as an option after post 16.

Work shops and assemblies arranged for the coming term including 'ASK about apprenticeships', RICs Workshops, Talk about Mental Health and the armed forces.