Key Stage 3
All students in Key Stage 3, receive one hour of Music per week. The curriculum is planned and constantly reviewed by the team and we are always looking for the best ways to enhance our work. There is a range of Performing, Composing and Listening tasks within our termly units. The scheme of work is eclectic and covers areas from Beethoven to Jazz, Programme Music to Musicals, Elements of Music to Atmospheric composing.
Each term includes the following assessments:
Composing Assessment
Listening Assessment
Performing Assessment
2 Topic Tests
2 Homework Tasks
Topics covered are: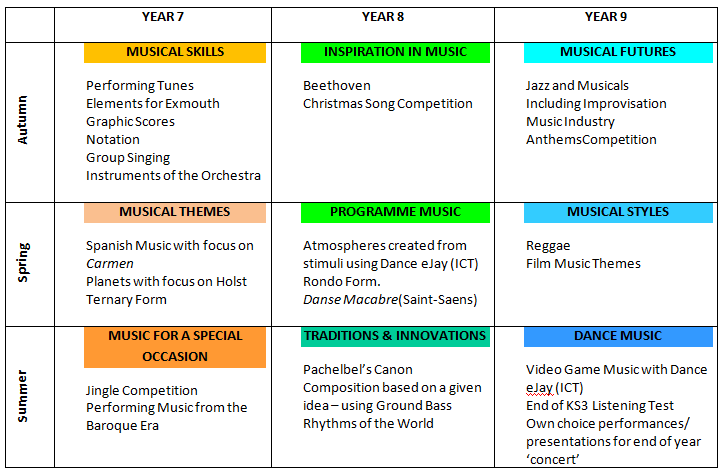 Key Stage 3 homework is set half-termly and includes tasks such as research, learning information, as well as reviewing pieces of music.