Principal's Update February 2022
Dear Parents and Carers,
Whilst this is not the end of the half term we were expecting, I do hope that today's remote learning has allowed your families to stay safe during the storm. Thank you for your supportive messages and understanding during another unexpected adaption to our week.
In this update I would like to inform you of our plans regarding face coverings in College after half term, and to also focus on just some of the extracurricular clubs and activities we have welcomed back since Covid19 put an unwelcome pause on them.
Over the last year we have placed a lot of our focus and energies into ensuring our curriculum is at the forefront of Covid recovery for our students. Our staff have reviewed and rewritten their curriculums, and spent a vast amount of time researching and completing additional training to ensure the best possible classroom practice to meet our students' needs, as we move on from the disruption of the last 2 years.
However, we place just as much importance in giving our students opportunities and experiences outside of the classroom as we do inside of it, and it has been wonderful to see the College come to life during break times and after 3pm once again now that restrictions have eased.
Covid19: Thanks and Face coverings
During this last week we once again reviewed our decision to continue encouraging students to wear face coverings in classrooms and communal areas. This was a decision which Public Health England had supported.
At the time of writing, infection rates in students and staff at the College are rapidly decreasing and although rates across our community have been high they do also appear now be falling.
As a result, we feel confident that we can relax the rules on wearing face coverings both in class and around the site after the half term break. Obviously any child that has reason to continue wearing their face covering will be allowed to do so in this period of transition.
Thank you to our families for their support on this issue and, even more importantly, thank you to students for diligently wearing their face coverings around the site. Once again we have made it through a period of exceptionally high infection rates (at times recently, some of the highest in the country) without the major disruption and loss of learning of having to send classes home, or combine classes due to a lack of staff. Thank you - you have been brilliant.
It is also important to acknowledge that on some of the worst days and weeks for absence of staff, both teaching and support staff really stepped up to help cover lessons and the duties of other staff, in addition to their own workload, to keep the College running as smoothly as possible. My thanks also go to them for their exceptional efforts.
Extra Curricular:
ECC Ecos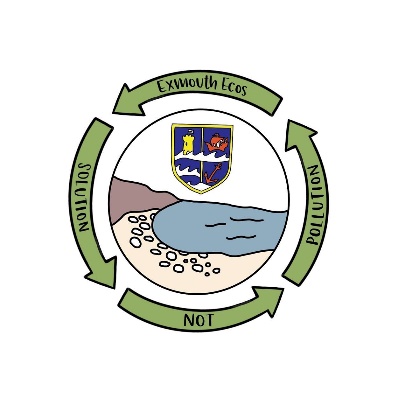 As I said, it has been great to see some of our clubs and societies starting again post Covid. One popular club is our eco group ECC ECOS run by Mrs Oakes-Ash and Miss Dugdale. The club brings together a large group of students and staff who feel passionately about protecting our environment and promoting sustainable living. The group have been busy this term completing plastic surveys of our College site to identify the different types of waste in College, visiting the canteens to check in on the swaps they are making to remove single use plastic, encouraging students to bring their own water bottles and to place their litter in the numerous bins around site. They also wrote collectively and individually to our local MP Simon Jupp, who has requested to come into College to speak to the group about their concerns and ideas.
Sport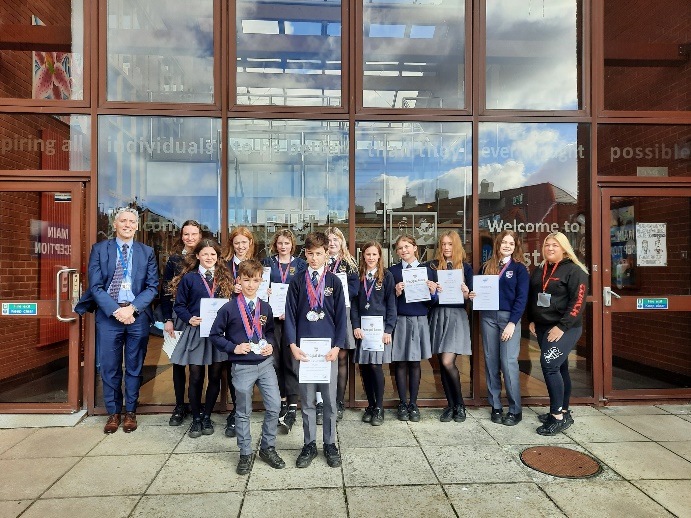 Sport has always been a huge part of College life with our dedicated PE department, and volunteers across the staff, working hard to put on clubs, activities and fixtures during lunchtime and after College.
I have very much enjoyed meeting teams to congratulate them on their tremendous efforts; including our trampolining team whom I awarded a Principal's award for their recent success at the regional and zonal trampolining championships.
Mrs Browne has reinstated our Equestrian team, and they recently competed at Bicton Arena in their first NSEA Eventer Challenge.
Our students' sporting talents really are outstanding, with huge successes and victories on a weekly basis across a huge range of sports. Don't forget to follow our social media, particularly our @exmouthccsport Twitter account, for all the up to date results and information.
The Arts
It felt very surreal to host our first indoor music concert since Covid just before the Christmas holidays. It was so lovely to see students performing in orchestras, bands and choirs. They continue to practice regularly with more performances planned for the remainder of the academic year.
The Blend, our amazing Dance production, returns in April showcasing the incredible talents of our ECC dancers from across the year groups. This year's performance will be in a temporary location whilst we wait for our new theatre to be completed as part of our development on Green Close. Mrs Phillips has been working extremely hard behind the scenes to ensure that the show can go on! And we are very much looking forward to it. More details on how to book tickets will be released after half term.
Mr Johnson has been rehearsing with Key Stage 3 students after College in preparation for a Summer Drama production of Macbeth. Our students have taken on the challenge of Shakespeare with determination and are creating a show not to be missed! Again, more details to follow!
Ten Tors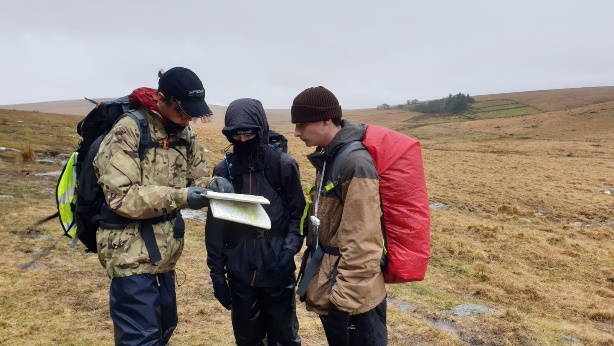 40 Year 10 students have been battling the elements training at weekends for the famous Ten Tors event returning in May. Mr Turner has led a team of brilliant staff to support our students as they embark on the challenge to make it into our final team. Mr Turner has commented that this year's cohort of students has shown determination as a group like never before. A true credit to themselves and obviously a clear message that they are more than ready to wave goodbye to the last few years and tackle something new.
The extra-curricular offering at ECC will continue to grow as we welcome back even more clubs, and also introduce some new ones. This is of course in addition to the extra revision lessons to support our Year 11 and 13 students as they prepare for their upcoming exam series. I cannot thank our team of dedicated staff who give up their time to plan and run these clubs and events for our students.
Finally, I would like to take this opportunity to wish everyone a really restful half term and we look forward to seeing you next half term. Hopefully with Covid19 receding we will all be able to get back to something approaching normality over the next few weeks.
Regards
Andrew Davis
Principal
Exmouth Community College
Please enter some content for your news story here.