Rotary Young Chef and Springboard Future Chef.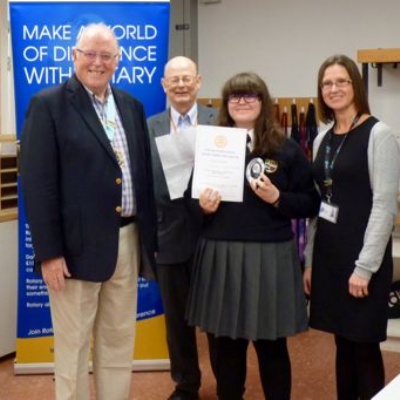 Students represent the college at key competitions
Recently Megha Bose and Adriana Zeamaneagra Castro represented the college at Dawlish CC for Rotary and just Adriana at the Exeter Cookery School for Springboard.
Adriana placed second in both competitions.
Megha made Masala Chicken Curry with raita. For dessert Chocolate Caramel Mousse.
Adriana made Chicken Paella with aioli and home made bread. For dessert Panellets a Spanish sweet.