Maths Challenge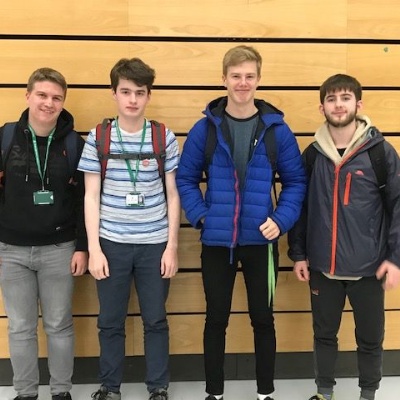 United Kingdom Mathematics Trust Senior Team Maths Challenge Regional Final 2019
The UK Mathematics Trust (UKMT) is a registered charity whose aim is to advance the education of children and young people in mathematics. The UKMT organises national mathematics competitions and other mathematical enrichment activities for 11-18 year old UK school pupils.
On Wednesday 13 November Exmouth Community College hosted one of the regional finals held nationally. A total of 17 schools in the region came to Exmouth to compete for the regional title. Each school entered a team a 4 made up of students from years 12 and 13. There were 3 different rounds: the group challenge, cross-number and finally the shuttle round.
The final results were:
Joint 1st Exeter Maths School & EF Academy Torbay
3rd Blundells
Scores were extremely close in the top third and our team achieved a very commendable 6th place.
It was a very enjoyable day for all the students participating and a joy for their Mathematics teachers to see them so enthused.

Julie Mundy - KS5 Maths Coordinator