Itchenor Sailing Club's 67th Schools Week Championship.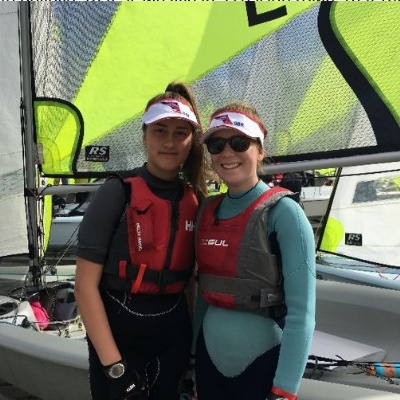 On June 30th two amazing sailors embarked on a sailing adventure to Itchenor Sailing Club's 67th Schools Week Championship.
Sophie Raven and Emelie Beard represented Exmouth Community College in 7 races which took place in difficult conditions – ranging from rather strong winds to practically no wind. It tested our sailors greatly. Coming out with a great result of 33rd overall (out of 93). Going up against people from National Squads and schools with curriculum sailing, this is an amazing result from our phenomenal sailors.
On June 30th, there was a practice race to familiarise the competitors with the surroundings and to coach the lower 20% of the fleet, which did not include our sailors who came 14th
In the other 6 races they were incredibly consistent with results ranging in the 20's.
Sophie and Emelie believe "that as we live in a seaside town, that there should be more sailors taking part in events and representing the school. As a community we should be more encouraging of sailing. Exe Sailing Club is a local place to get involved in sailing as this is would be a wonderful opportunity for the students of Exmouth Community College. With such a beautiful setting it really is a good, affordable sport that we should be taking advantage of."