Apprenticeship Guidance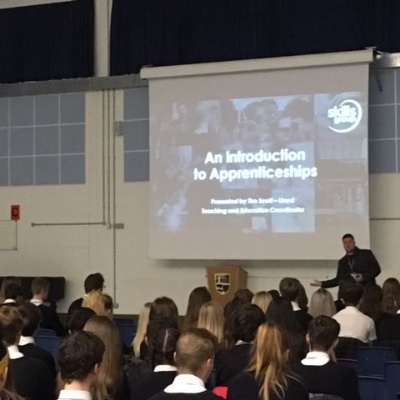 Years 11 students were treated today to a presentation all about apprenticeships from a company known as 'Skills Group'.
Tim from Skills group explained to students the different levels of apprenticeships that are available and the wide range of job sectors that they cover.
Over recent years apprenticeships have changed and developed and there is now an apprenticeship no matter your age or level of qualification.
If you would like to find out more about apprenticeships please pop into the Careers Office or visit https://www.gov.uk/apply-apprenticeship