15th Anniversary Concert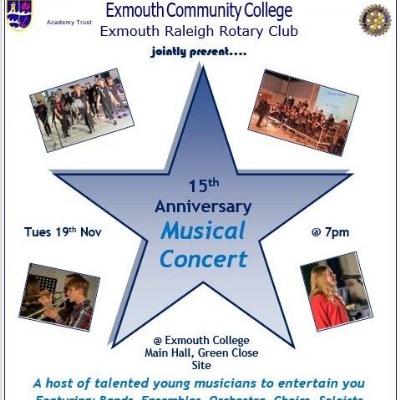 Tickets now available for the charity concert in November.
A host of talented young musicians to entertain you - featuring: Bands, Ensembles, Orchestra, Choirs, Soloists.
The concert will be held on Tuesday 19th November at 7pm on the Green Close site with all monies raised for charity.
Tickets: Adult: £6, Child (U14): £3 Tickets now available from: Accounts Office, Exmouth College, Gipsy Lane Key Stage 3 Office, Exmouth College, Green Close Garner's Home Hardware, The Strand, Exmouth The Card Shop Too, High Street, Budleigh Salterton