Activity Week 2020
Due to the Coronavirus closure, please regularly check emails from the college for updated information, closure info here, the news feed and on ECC social media.
ALLOCATION LETTERS HAVE GONE OUT!
This year, at the request of the College Eco Council, we have not produced a paper booklet. Instead all information is online.
Find the Activity Booklet and 'Make a Choice' slip in Key Information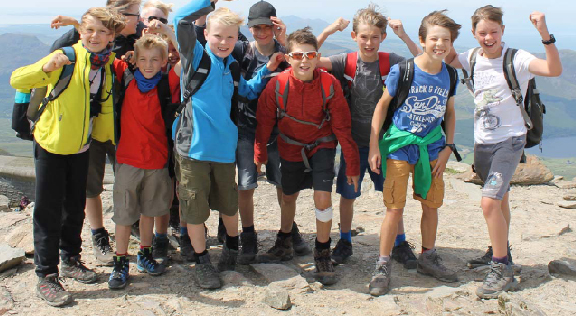 Tues 14th, Wed 15th & Thurs 16th July 2020
Activity Week is an important part of the calendar at Exmouth. In the week beginning 13th July 2019, the normal College timetable will be suspended for Years 7, 8 and 9. Students and staff will spend three days participating in a variety of activities, not usually available during the normal College day. This is an opportunity to increase the breadth and depth of the education we offer and also to allow staff and students to work together in less formal situations.
Off Site Consent
Please ensure you inform the College of any changes in circumstance or medical conditions throughout the year. If a student is allocated to an overseas or adventurous activity then a separate consent form will be need to be completed. This will be sent out to you with their allocation in the Spring Term. To update your information please click on the the parental consent tab in this section.
Attendance
We regard Activity Week as an important part of your son's or daughter's education and expect normal attendance. Reasons for non-attendance will be required as usual as the College has to provide details of all unauthorised absences to the Department for
Education. Every absence must be supported by a parental explanation which will be
authorised by the College if the reason is acceptable.
For more information please contact: Mrs L Stortenbeker on 01395 255621