Oxbridge
I'm writing to advertise the University of Oxford's upcoming BAME Humanities Study Day, taking place on Tuesday 12th April, 9am-3pm via Microsoft Teams. This free event offers UK state school students with Black, Asian or Minority Ethnic (BAME) heritage an exciting opportunity to engage with academic taster sessions from across the Humanities subjects, and also to access support with the Oxford admissions process.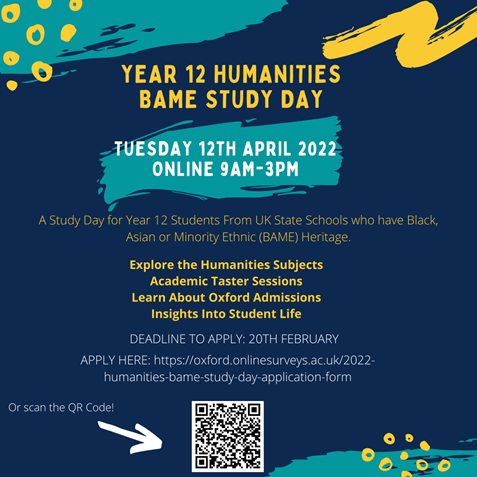 Applications are open now until 20th February.
Further information about the event can be found here, and the application form can be accessed here.