Transition Challenges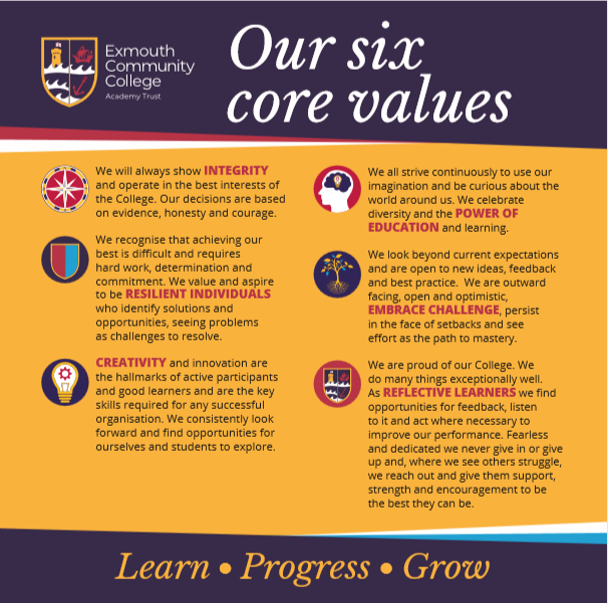 At Exmouth Community College there are 6 Core Values we want all members of our College Community to demonstrate.
To help you learn these values before September we have set a series of challenges for you.
Upload or email a photo of your challenge (with you in it if you and your parent/carer are happy to share this) via the Facebook group or email by the deadline set, to be in with a chance to win Amazon vouchers!
helen.ward@exmouthcollege.devon.sch.uk
Winners will receive a letter of congratulations and Amazon vouchers!
Challenge 6 - the 'reflective learner'

Challenge 5 looks at 'integrity '
See all the entries here
Challenge 4 is 'the power of education'
Take a look at all the entries here
Challenge 3 is based on 'resilience'
See all the entries here
Challenge 2: Embracing Challenge

See ALL the fantastic entries here
Challenge 1: Creative Loo Rolls
See all the amazing entries here