Governors and Members Biographies
Governors
Margaret Turgoose - Chair of Governors
Margaret Turgoose
Chair of Governors
I have been a Governor at Exmouth Community College since January 2010 until 2016 as a Parent Governor and then as a Community Governor. I was also a Governor at Lympstone Church of England Primary School from 2006 until August 2015 and was Chair from 2012. I became Chair of Governors at ECC in September 2017. Prior to that I chaired the Human Resources committee, the Pay committee and the Principal's Performance Management committee. Currently I act as the link Governor for Maths and English.
I went to a fairly, large comprehensive school in Newquay in Cornwall and graduated from Southampton University with a degree in Business Economics and Accounting in 1985. I worked for over 20 years in the public sector, primarily for The Post Office, where I was fortunate to have the opportunity to experience a wide range of management roles. Amongst other things, I managed teams of people, was responsible for several million pound budgets, headed up customer service for Post Office Counters Ltd and led a number of major change programmes. I have also done a lot of work in recruitment, training and performance management. More recently, I worked in a management consultancy which had contracts with Local Authorities in different parts of the country and for the past seven years, I have worked with my husband in our own small management consultancy business.
Both my children went to the College and I have been extremely impressed by the Community College; both academically and in terms of pastoral care, coupled with the high standards of teaching and support that the staff provide and in particular the wide range of opportunities available to all students. I was keen to become a Governor in order to provide whatever support I could to help the College continue to thrive within the community. I am currently self-employed, working only occasionally, so am fortunate enough to have the capacity and time available that the role of Governor demands.
Lesley Miszewska - Vice Chair of Governors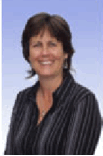 Lesley Miszewska
Vice Chair of Governors
I have been a Governor for over 13 years at ECC. I was brought up in the area and went to Exmouth School from 11-18 years of age, leaving to train as a Radiographer at Westminster Hospital, London. I also worked and lived abroad, returning to set up an engineering business, AnTech Ltd, with my husband when our children reached school age. Both children also went to ECC and thoroughly enjoyed the College, leaving to become engineers.
I feel running my own business and being a Governor of an Academy are mutually beneficial. I have experience in all aspects of business including employment, marketing and finance, having run a business for over 20 years. Although initially I was sceptical of the government's policy to introduce academies, I have seen the benefits academy status can bring and I am completely behind the type of academy we have at Exmouth. I believe, due to the efficient running of ECC as an academy, that more money is spent on the students and their education.
I am linked to Business Studies, Media and Technology Departments, the lead Governor for Safeguarding, Vice Chair of the Governing Board and Vice Chair of the HR Committee.
Emily McGrath Emily McGrath
co-opted community governor
I am a co-opted community governor, having been appointed in September 2018.
I am a consultant dermatologist at the Royal Devon and Exeter hospital, and we have two boys at ECC.
I have 8 years experience as a school governor at a local primary, and have led finance, HR and head teacher appraisal committees as well as acted as vice chair and chair for 2 years respectively.
I am committed to the values of comprehensive, local secondary education and look forward to supporting the school over the coming years.
Ray Davison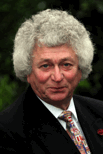 Ray Davison

Ray Davison will have completed 30 years of service on the Governing Body at the end of 2015. He was originally a Local Authority appointment but is now part of the Academy Trust. Ray has undertaken a variety of important duties over the years: he has served as Chair of the Finance Committee, Chair of the Principal's Performance Related Pay Committee, Vice-Chair of the Governing Body and of the Human Resources Committee. He is also the link governor for Art, Dance, Drama and for Classical Studies. For several years, he was our Communication Tsar responsible for liaison with parents and carers.
In his professional life, Ray was a University Teacher at Exeter in the French Department where he lectured in French Thought and Literature and he retired as Head of Department in 2005. He is now an independent member of East Devon District Council's Standards Committee.
Ray has a passion for politics and is fully committed to the principles of comprehensive education for all. Ray has served under three difference Principals. However, he has seen the College progress significantly under the present Principal and leadership and is confident that with proper provision and financial support, the College, in combination with the Governors, will continue to raise standards and give the students and community in the Exmouth area the education they all deserve. All three of Ray's daughters were students at the College.
Jill Elson

Jill Elson

I have been a Devon County Council appointed Governor for over 20 years. I believe Exmouth Community College should be a centre of education for all, including adults, in academic and vocational subjects. I am an elected Academy representative on the Devon Education Forum.
I qualified as a Residential Care Worker for children and young people with Barnardo's - worked in care homes, an assessment unit and a secure unit. For family reasons I returned to Exmouth and worked at Clarks. I am now retired from full time employment.
I have been an East Devon District Councillor for over 25 years representing Exmouth Halsdon Ward. During this time, I have been Chairman of several committees and am currently EDDC Cabinet Member for Sustainable Homes and Communities. This portfolio comprises of all Housing related services with a budget of over £21 million. It includes the liaison with voluntary groups and other statutory agencies that are all part of the 'community'.
I am founder and Chairman of Exmouth and District Community Transport Group, a local charity that provides a door to door transport service, using 3 tail-lift minibuses, for the area covering Exmouth, Budleigh Salterton and the surrounding villages. This service is for people who are unable to access public transport to go shopping, meet friends, go on trips etc. It employs six people, has several volunteers and has to raise over £150,000 per year. It has just celebrated its 25 years of service to the community.
I am a voluntary Driver for Exmouth Lympstone Hospiscare. I am a member of the WEB Consortium Reference Group (This is the GP Practices Group set up under the NHS and covers the same area as the Community College and has members from across all the voluntary and statutory health services within this area).
My website is www.jillelson.co.uk
Andrew Gelling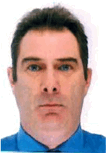 Andrew Gelling
Teacher Governor
I am in my second, four year, spell as teacher Governor at the College and I am link Governor for History and Year 10. I sit on the HR, Finance, Premises and Curriculum Committees. I have been teaching Science at the College for twenty years, with nearly fifteen years as Head of Chemistry. I have been a tutor to all age groups from seven to eleven and to Post 16 students for over twelve years.
I came into teaching after doing my degree and post graduate studies in Kent and then after a brief time in industry, spending four years doing Chemical research at Exeter University, with Exmouth being the only school I have taught in since qualifying.
I believe in comprehensive education, offering students the widest range of opportunities possible and so, I have been proud to be able to help students to achieve their full potential in Science and Chemistry: many of them going on to study at degree level. I have also accompanied groups of our students on residential trips including Berlin, Rome, Prague, Euro Disney and an expedition to do conservation research in South Africa.
Suzie Loader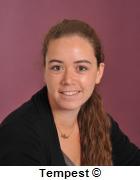 Suzie Loader
I am in my sixth year of teaching English at the College and am the Key Stage 4 Co-ordinator of the English Department. I am just about to join the Post 16 tutor team after taking my previous tutor group through from Year 7 to Year 11.
I studied English at Exeter University and before completing my PGCE, I qualified as an EFL teacher and volunteered abroad. Exmouth is the second school I have worked at since becoming a qualified teacher.
I am passionate about ensuring that students are supported, nurtured and challenged so that they achieve their best and are prepared for life after College.
I strongly believe that the education system should produce well-rounded individuals that have both the academic skills to succeed and the emotional intelligence and resilience to be able to understand and contribute to the world around them. I am an advocate for promoting positive discussions about mental health and see this as vital for the wellbeing of both staff and students.
Kim Johnson

Kim Johnson

My start date as a Governor was September 2012. I attended a Grammar School that became a Comprehensive during my Year 9. It was, instantly, a better school and my commitment to inclusive education has been strengthened by teaching in this type of school for thirty years, sixteen of them as Deputy Head of a 1500 student, 13-18, High School. The following four and a half years were spent as an Assistant Director of Education, Head of Planning and Resources.
I have extensive experience of strategic planning, budgeting, curricular and personnel issues, appointment processes, analysis and synthesis of new ideas. I hope that this experience can be useful to Exmouth Community College.
Personal interests include most sports, theatre, reading and observing the fascinating development of three young grandchildren. I hope all three will attend Exmouth Community College in due course. That expresses confidence in the College I am getting know now and my commitment to try to help maintain and, where possible, improve the quality of provision for the future.
Ian Macqueen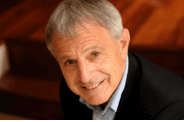 Ian Macqueen

I retired from mainstream corporate life some five years ago coming to Exmouth in 2010. My last appointment was as Group Managing Director for Fiskars UK Brands Ltd, where I was responsible for Wilkinson Sword, Kitchen Devils, Richard Sankey & Sons and Fiskars Craft Orange Handled Scissors. Prior to this, I have held Directorships with a number of national companies including Great Mills DIY Ltd, Bensons for Beds Ltd, Meyer International plc and Vanquish Industries Ltd.
Currently, I am a Director and Founder of www.bigfire.co.uk, an online Distributor and Retailer of outdoor/indoor wood fired products with a showroom at the shops at Dartington. I am also Chair of EDP Drug & Alcohol Services Ltd, an Exeter based Charity that helps in the rehabilitation of clients with drug and/or alcohol dependency including those within HM Prisons.
I have been Chairman of Exmouth Chamber of Commerce for the past four years and am pleased that the Chamber of Commerce has been able to collaborate with Exmouth Community College's Business Department in sponsoring various initiatives, as well as assisting in the development and work experience of a number of students. I am looking forward to furthering the Chamber's business connection with the College, as well as becoming part of such a hugely successful and vibrant hot house of learning and development where I hope to learn a lot as well as being of some use.
I am married to Sandy, have two grown up children as well as two grandchildren and last but not least, two very opinionated terriers!
Clair McColl

Clair McColl

I have lived in Exmouth for seventeen years and my son was a student at the College for four years. I have a background in education support roles, having worked as a manager within the administration of QE Community College, as well as my current post with the Devon Music Service, lead organisation for the Devon Music Education Hub.
I am keen to contribute to the running of ECC through the role as parent governor in order to support the excellent educational opportunities on offer to our young people and to provide support to the teaching and administration professionals.
I would welcome the chance to contribute to the College in their work to equip young people to make healthy choices and find their own success. I will bring my experience and enthusiasm for education issues and commitment to what I feel is an important role within the community.
Malcolm McDonough

Malcolm McDonough

I am a newly elected Governor, taking up the position from March 2017. Born and bred in Devon and living in Exeter my youngest son is in Year 10 at the College. I have two other grown sons (one an officer in the Royal Navy, the other a mental health nurse).
My working life has been spent in both the commercial world (31 years with BT) followed by the last eleven years in the public sector with Devon & Cornwall Police. My commercial experience focussed on public facing services in the UK and across Europe. I am an experienced and fully qualified project manager with extensive knowledge in governing large change programmes covering finance, procurement, customer services and estates, with a focus on delivering business benefits. I am also keen to ensure that all stakeholders involved in change are fully consulted and involved in the process.
As I am new to the role, I shall be listening to more experienced voices to build up my understanding of the educational environment and its challenges but I am committed to applying my earlier knowledge in my role as a parent governor to support the future direction of the College, providing the students with best possible environment and opportunities.
Robert Mitchell

Robert Mitchell
Staff Governor
I am a Staff Governor, and have been a member of the Governing Body since September 2010. I was a student at Exmouth School in the 1970's; I left at fifteen and trained for a career in industry. Having gained qualifications at Exeter Technical College and completed an apprenticeship, I worked locally in motor engineering for about twenty years rising to managerial level. I then started a motor and marine engineering business in Exmouth which I worked at for ten years. After study with the Open University, I gained employment at Exmouth Community College; I am currently the Chief Science Technician at the school.
Within my Governor role at the College I have been linked to Year 9, Work Related Learning and libraries. I am proud of the achievements of the staff and students at ECC in education, sport and all of the many activities in which they are involved. I am a believer in inclusive comprehensive education and think that a strong school should be at the heart of the local community providing education and development for all.
Vicky Raven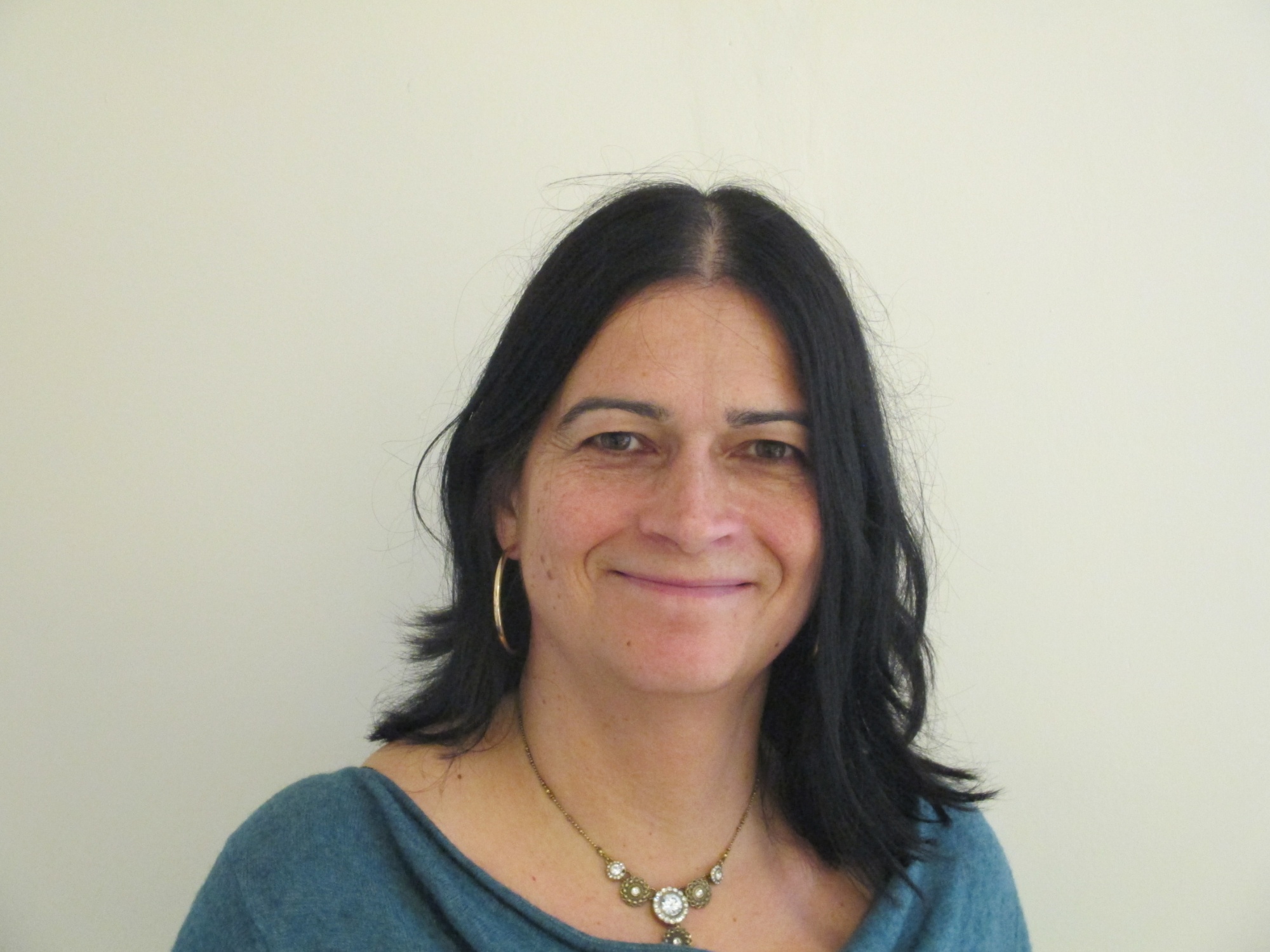 Vicky Raven
Parent Governor
I am a newly elected parent Governor, taking up the position in March 2017. I grew up in Hertfordshire and attended a reasonably sized comprehensive school. I lived and worked in London, Sydney Australia and then settled down in Devon, for the past nine years living in Exmouth. My daughter started in Year 7 at the College this year.
I have worked in a wide variety of companies ranging from management consultancy, finance and Insurance industries and construction. More recently, I worked as an Executive Assistant at the RD&E Hospital in Exeter and have for the past five years worked as project manager at the Met Office, Exeter within the Property Management department. I have worked on a variety of projects – my current project involves working/study environments changing the Met Office work space into a great place for people to work.
I don't have any experience of working as a Governor and am looking forward to learning about the role and contributing in the role of parent governor. I am a firm believer that our education system should be about giving everyone the best possible opportunity to succeed in whatever they want to do.
Marianne Skinner

Name
Teacher Governor
I joined the Governing Body in 2015 as a Teacher Governor. I have taught Food and Textiles Technology at Exmouth Community College for over sixteen years. I have been the Head of Citizenship, Personal, Social and Health Education since 2004.
I went to a variety of different schools, as a child of a serving Naval Officer, in different parts of the world, but largely in later years in Cornwall. I went on to study a Food and Education degree at Bath College of Higher Education. Following my graduation, I have worked in comprehensive schools in Cornwall and Somerset. I am a fully trained caseworker for the NASUWT teaching organisation where I specialise in health and safety issues.
My daughter attended this College and I have always been proud to work here; I enjoy teaching the entire range of students and am pleased to be part of the opportunities that the College can offer to all of its students. I am pleased to have the opportunity to be a Teacher Governor to represent the staff on the Governing Board and to give something back to a College that has given me so much.
Anna Stimson

Anna Stimson
Parent Governor
Hello, my name is Anna Stimson and I have been a parent governor at two Devon primary schools previously. However, as my own children are now moving onto secondary school, I am happy to be able to become a Parent Governor at ECC.
My eldest daughter Helena is currently in Year 8 and my son Fraser will be joining the school in September, while my youngest daughter will be moving into Year 6. I have always been keen to be involved with my children's schools and I have seen some very different styles and ideas about what makes a good school and how to make the best use of increasingly limited resources to support teaching staff, in providing the best possible education for our children. I hope my experience will allow me to be a useful member of the governing body at ECC and provide informed input in developing the Academy's strategic focus going forward.
I work part time in the child health research group at Exeter University Medical School; we look at a wide range of conditions from those which cause severe physical difficulties across the board to learning difficulties such as autism and ADHD. This experience, and the fact that my own three children have very different abilities and personalities, makes me particularly supportive of the comprehensive ideal. I am a strong supporter of inclusive education, which does not mean "one size fits all" but that every child is treated as an individual and each and every child is valued and appreciated for what they can bring to the wider school community.
Anna Streather

Anna Streather
Community Governor
I am a newly elected community governor, taking up the post from September 2017. I have lived in Devon since June 2014, when my husband and I moved here from Worcestershire, following my retirement as a primary school headteacher of a two-form entry Worcester city community primary school with a Mainstream Autism Base. Before that, I was headteacher of a small rural voluntary controlled primary school in the shadow of the Malvern Hills.
Despite having retired from headship I am still heavily involved in education, being a School Experience Tutor for Undergraduate, PGCE and School Direct students at the University of Worcester, as well as lecturing at the Somerset Centre for Integrated Learning on the Somerset Centre for Initial Teacher Training's PGCE and School Direct course as well as on their BA Hons Professional Practice course.
I have been a governor in primary schools since 1997 as staff governor and then as Headteacher. When I retired I was asked to be Foundation Governor for another Worcester City primary school and was Vice-Chair of that governing board from September 2012. We formed a Multi-Academy Trust in October 2014 and I am Vice-Chair of Trustees for that Multi Academy Trust.
When we moved to Devon I was keen to support education in the community in which we now live and so am excited about being part of Exmouth Community College and its future development. I have been elected as Chair of the Human Resources Committee, Vice-Chair of the Pay Committee and am the link governor for the Religion department.
I am passionate about students receiving high quality education. I look forward to taking an active role in supporting ECC in providing that for the students in its care.
Phil Wales

Phil Wales
Parent Governor
I am a parent governor, becoming a member of the Governing Board in July 2016. I attended a reasonably large comprehensive school in Newcastle-upon-Tyne and left after completing my A levels there. I later trained as a Registered Mental Nurse in Northampton. Early in my career, I moved to the South West and instantly felt at home. I've now lived and worked here for almost 30 years. During this time, I've held a number of clinical and managerial roles in mental health services in Devon and Somerset. I later moved into monitoring and inspection of mental health services and most recently, I have been responsible for supporting the learning and development of healthcare regulators.
I have three children who have all attended local schools in either Exeter or Exmouth. Both my daughter and youngest son have attended ECC. I have been impressed by the range of opportunities on offer to help students realise their full potential whatever their particular talents and skills. I see the College as being an extremely important part of the community it serves. It has great links with businesses and other partner organisations to enrich students' experience and their growth as citizens. I'm very pleased to be able to join the Governing body at this important time in the College's life. I hope that my many years of experience in the health service will be an asset to the school and its students.
Members
Linda Brown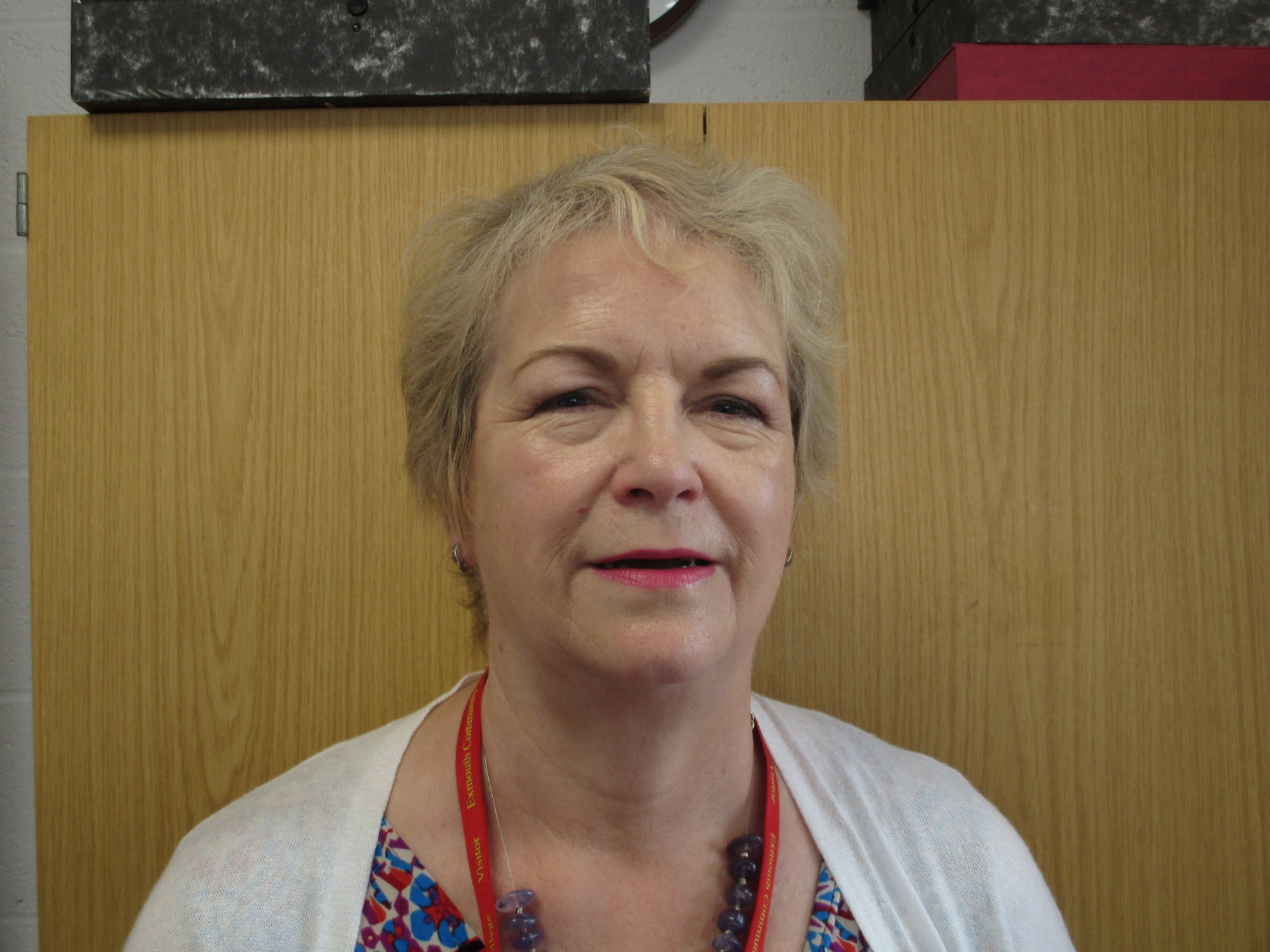 Linda Brown
Member
Governor details goes here.........
Elizabeth Lee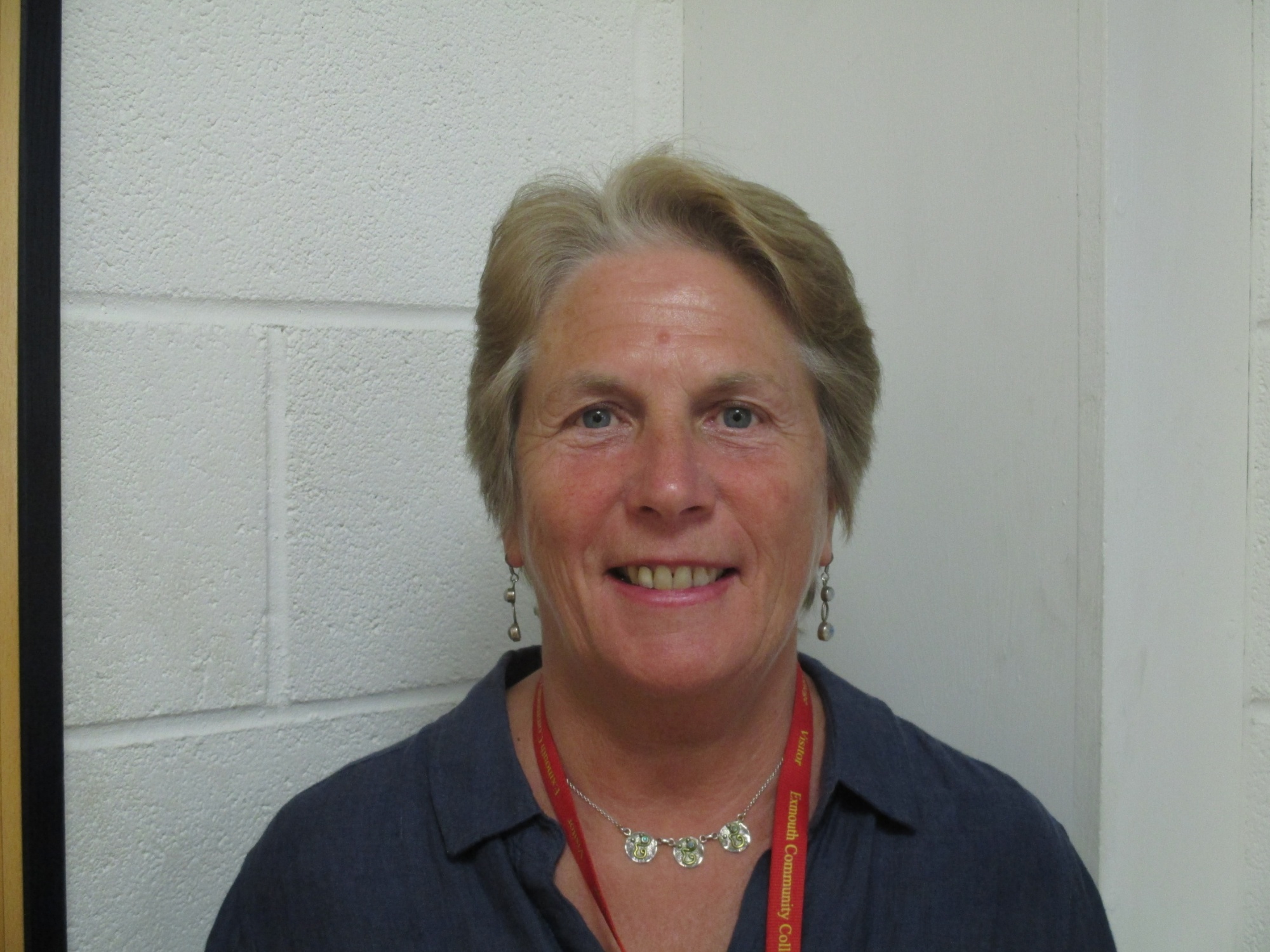 Elizabeth Lee
Member
Governor details goes here.........
Alison Maddaford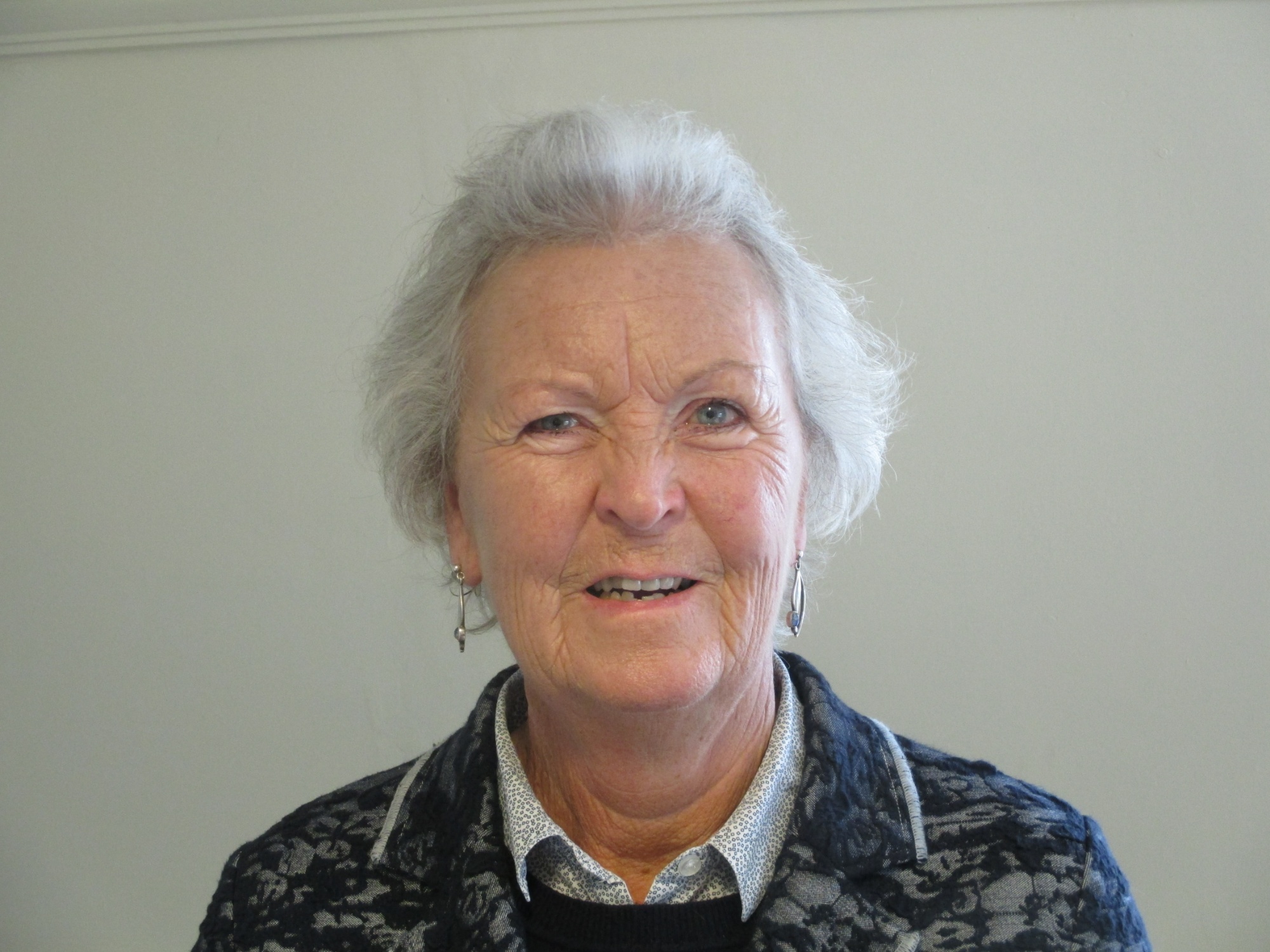 Alison Maddaford
Member
Governor details goes here.........
Barbara Mason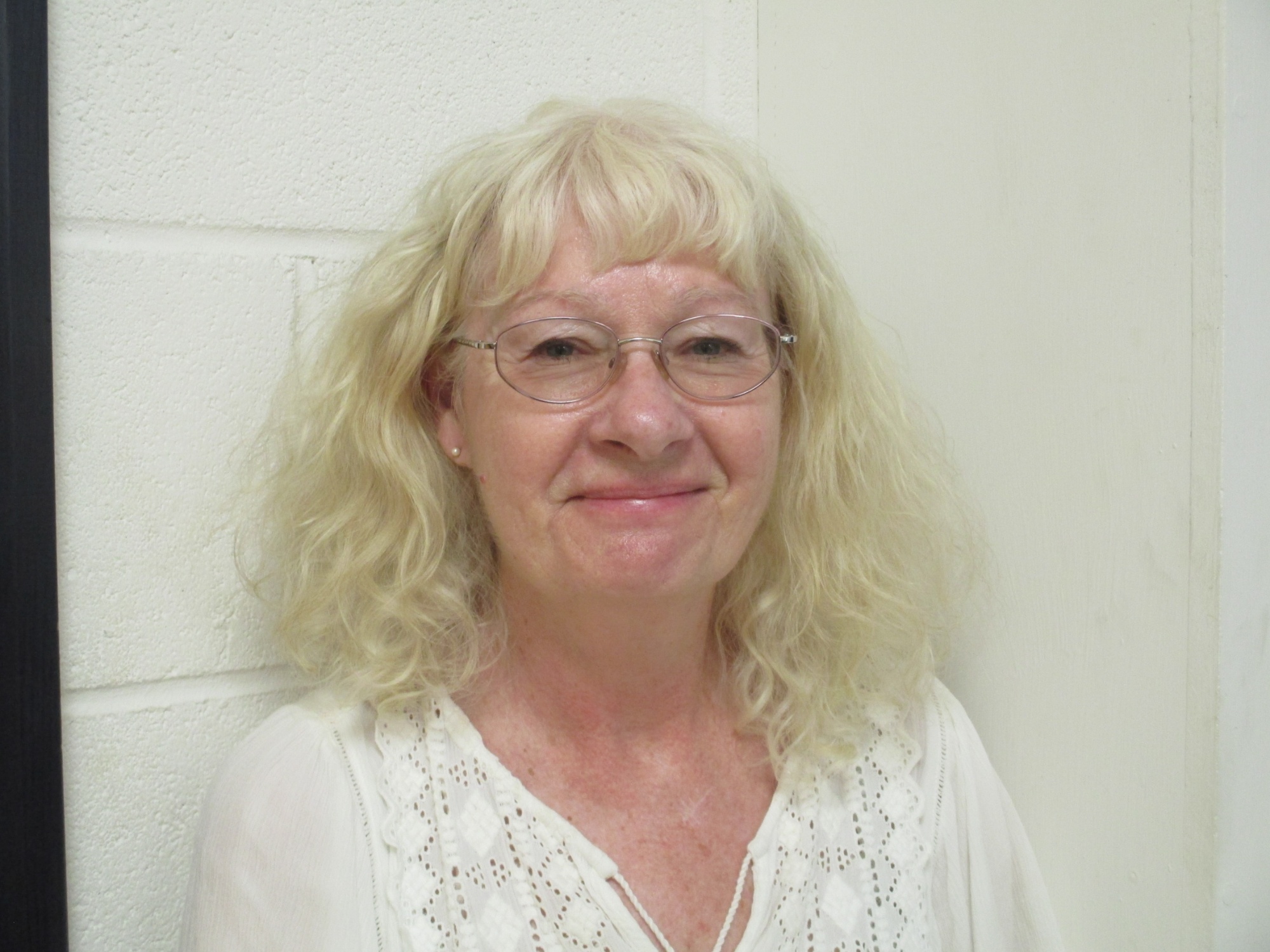 Barbara Mason
Member
Governor details goes here.........
Margaret Turgoose
Margaret Turgoose
Member
Governor details goes here.........
Robert Worrell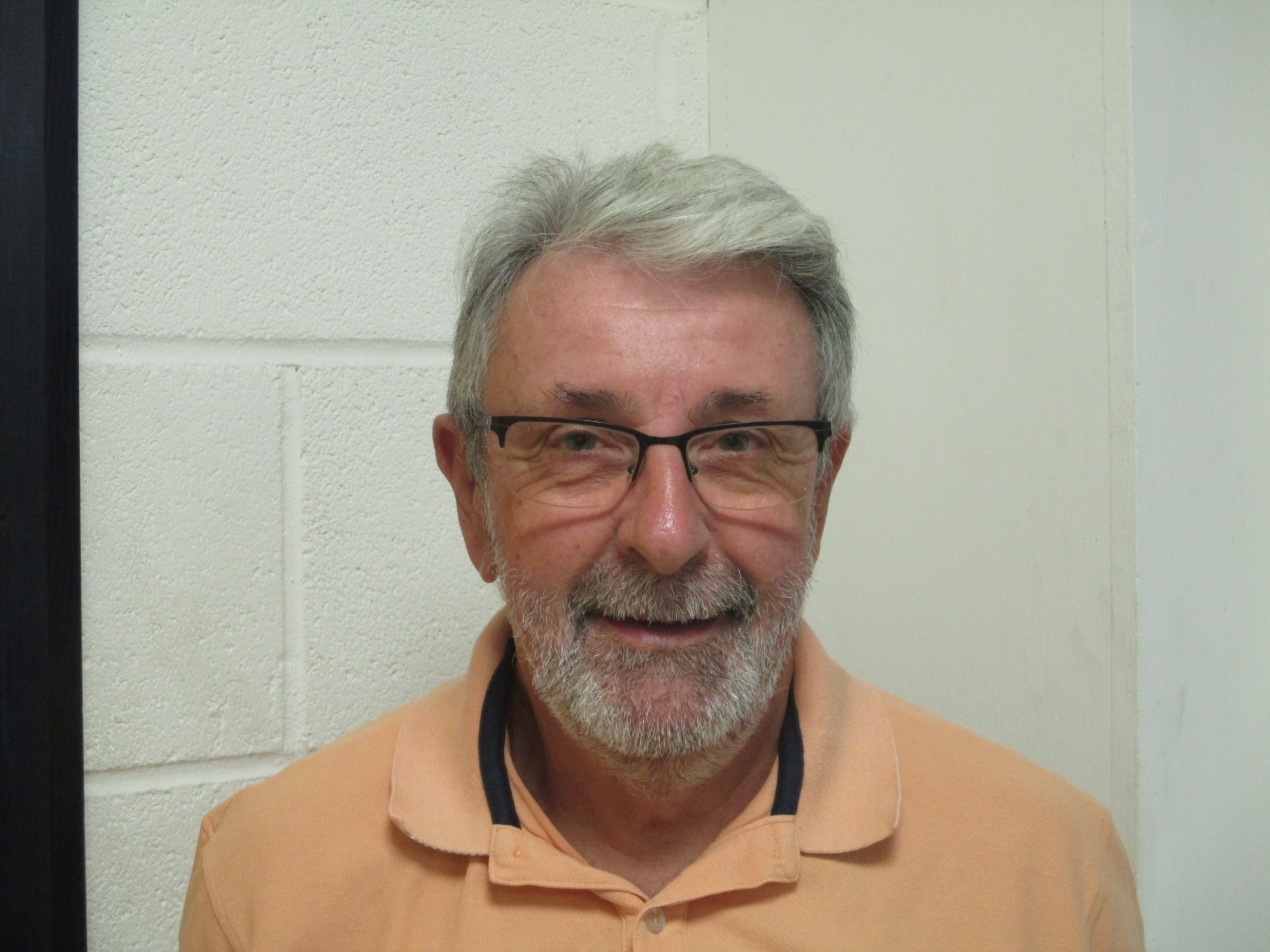 Robert Worrell
Member
Governor details goes here.........